Cathy Hawker compares inland and seaside options in our four favourite regions of Italy
The long boot of Italy has over 4,720 miles of coastline, more than Spain, France or the collected islands of the Bahamas. From Ligurian villages clinging to the steep cliffs in the northwest to Puglia's sandy beaches and nature reserves in the southeast, Italy's varied coast offers plenty of prime Mediterranean holiday homes. So while it might be the rural dream of green hills and vineyards that first comes to mind, don't discount the coast.
"There's still interest in rural properties but recently I have seen more demand for homes closer to the sea," says Linda Travella of Casa Travella. "This does vary between areas. The Tuscan coast has always been popular with Italians but less so with Brits while in general all buyers in Sardinia are most interested in coastal homes." With prices on the Italian coast carrying an average premium of 30 to 50 per cent, what can you buy by the sea and inland in prime Italian areas?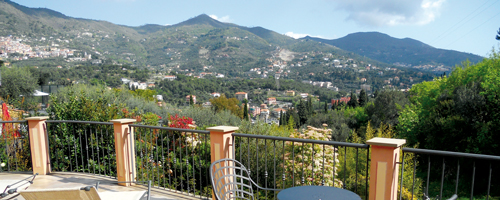 Liguria
Perched between France and Tuscany on a perfect crescent of curving Mediterranean coastline backed by mountains Liguria has Roman ruins, Renaissance buildings and easy access to both beaches and ski resorts. On the coast the glamour quota is high thanks to Belle Époque beachfront villas and elegant visitors who drop by in sleek speedboats from nearby Monaco and Cannes. This is a small region of enormous contrasts.
In spring when snow is still on the Apennines, the coast can be 20°C warmer with mimosas in bloom says Tommaso Badano of Arcadia Agezia Servizi Immobiliari. "The climate, countryside and views are all so different within Liguria which means prices range widely too," says Badano. "A four-bedroom house in very good condition could be €250,000 to €400,000 in the mountains and €600,000 to €1,000,000 close to the sea." Prices peak in Porto Venere, the Cinque Terre around La Spezia, Portofino and Bordighera says Badano. He has property inland from €55,000 while closer to the Med a large renovated villa in Verezzi, is €1,000,000.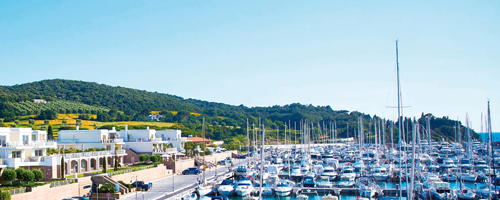 Tuscany
It's the rural beauty that has always enthralled us Britons but Tuscany's long and often lovely coastline has always been a hit with Italians. Starting in the north, little-known Lunigiana one hour from Pisa has Alpine peaks, dense forests and small fishing villages. Stand-out waterfront towns in the Bay of Poets include Lerici and San Terenzo where narrow townhouses and intimate restaurants line up tightly on the promenade.
A 100 square metre house in Lerici, Lunigiana's most expensive seaside town, costs €700,000 - a fraction of prices only a little further south in glitzy beachfront Forte dei Marmi - Tuscany's smartest resort. Head inland and prices tumble. Stone cottages in hilltop villages start from €40,000 says Daniele Rossi of Agostino Sullivan Properties making it exceptional value for Tuscany."A typical four-bedroom house in good condition would be €250,000 inland and €500,000 on the coast," adds Rossi.
Francesco Iacomelli of GOIA Immobiliare who covers central and northern Tuscany agrees that there is an average 50 per cent premium for properties on the coast. "However buyers here prefer to buy inland where there are more traditional homes and also smaller ones which rent well," he comments. At Tuscany's southern end in the wild and rugged Maremma the best villas in super desirable Argentario with exclusive beach access can reach over €10 million says Elise Biglia of Chesterton's Tuscan associate.
"The majority of our sales in recent months have been coastal property at Argentario and Roccamare," says Biglia. "Marina di Scarlino, a new marina 90 minutes from Pisa looking across to the island of Elba has generated plenty of interest. It is beautifully built and well serviced which is rare in this area." Marina di Scarlino - created by the son of shoe designer Salvatore Ferragamo - has an Ibiza-style Puro Beach Club, 960 berths up to 36 metres and a good range of shops. There are 39 contemporary one and two-bedroom waterfront apartments priced from €310,000 on an 85-year government lease with future plans for freehold villas.
Keen sailors with deep pockets can buy an apartment, berth and 14 metre elegant Camper & Nicholson boat for €1,250,000. Nearby homes close to the marina among the pine trees of delightful Punta Ala are also in demand. Savills associates Casa in Toscana are selling a five-bedroom house with exceptional views for €2,400,000, while well inland Cluttons Italy have a three bedroom restored stone house in Scansano - east of Grosseto for €595,000, a typical price differential for prime Tuscany.
This article first appeared in the Summer 2014 issue of A Place in the Sun magazine.