Most people are all too aware of the Algarve's appeal. Since the 1960s, mainland Portugal's southernmost region has attracted droves of British house buyers and holidaymakers wishing to experience the area's beautifully diverse coastline and take advantage of the tourist infrastructure that was rapidly created in the wake of this demand.
On the whole, Portugal tends to be a pricier prospect for house hunters than neighbour Spain - and domestically, the Algarve's position as the most popular destination in the country makes buying property there more expensive than say, the Silver Coast or other inland regions. And moreover, certain regions and areas within the Algarve itself are more popular and costlier than others. So, the concept of "bagging a bargain" in the region is a tricky one, given that it's likely to be a relative bargain - you probably won't get a cut-price villa for a steal as you might in Spain or France but you may be able to find a place that represents good value for money given its location and specifications - or somewhere priced lower than before the global financial crash.
Having set ourselves the task of discovering if and how people can find "affordable" property on the Algarve, we asked several local Algarve experts to comment on the current market there, and to offer their tips and advice on how and where to look in order to best secure a good deal.
What's the state of the market halfway through 2014 and how has the buying situation changed over the last two years?
The consensus is that the market has picked up nicely in the first half of 2014 with sales on the rise. Caroline May, Operations Director at Ideal Homes Portugal reports that their property sales are double those of the same period last year. Stephen Anderson, Director of the Infinito Real Group has also experienced the same increase in sales, which he believes is because "buyers now realise the market has moved on from the 'half price' deals of two years ago and are seriously looking at properties with a view to buying now and not in six months." He confirms that a number of sellers have removed their properties from the market, only to increase their asking prices when re-listed, as supply and demand is now favouring those in prime locations.
Bart van Linden of Exclusive Algarve Villas reports that Brits remain the top investors in the area but a new influx of French buyers has created a new market for estate agents and forced prices up:
"Most Brits are returning very late back onto the market to find that the French have been picking up these deals over the last 10 months or so. The non-habitual resident scheme (10 years' tax free pension) for new residents in the Algarve has been heavily marketed and highlighted by the French media, hence the French invasion we are currently experiencing."
van Linden believes that vendors are less flexible now, compared to one or two years ago - and suggests that builders have already put the prices of new builds back up, confirming that the market has definitely hit the bottom and is on the way up.
Summary: market on the way up; sales doubled for some agents in the first half of 2014 compared to same period 2013; "French invasion" has forced prices up.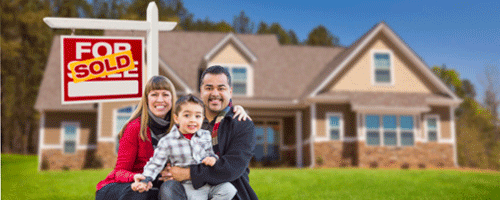 What constitutes a "bargain" on the Algarve?
There is some variation on what agents think constitutes a "bargain" - as the term is subjective, however, the good news is that all the agents contacted feel that there are deals to be found, even if there are fewer available than last year.
S.S. Tomaz, Director of AlgarveProperty.com believes that that bargains can vary:
"You may find an undeveloped golf front plot going for 40% of 2007 prices, being sold by some developer in trouble. Or maybe a bank repossessed villa or apartment, needing repairs. Unlike other markets, we never really had a property bubble here - we simply had a correction forced by the general lack of credit and general market sentiment. In most resorts and nicer areas, there are very little bargains but prices are still depressed and much more affordable compared to 2006/7."
Stephen Anderson of Infinito Real suggests that a bargain property is one where you get more for your money. To do this on the Algarve, he suggests buyers look outside of the main areas and head away from the coast. The two examples he gives are Loulé and Sao Bras de Alportel.
According to Anderson, Loulé house hunters can get really good value for money. Although the town is more residential than some of the coastal big draws, it's only a 10 minutes drive from the beaches, is close to the airport and has a much more 'traditional' feel to it. He suggests that you can pick up brand new apartments in the town centre from as little as €100,000, whereas detached villas with pools would cost about €200,000.
"Another area that's very popular is Sao Bras de Alportel. It's further east along the coast than Loulé, so a little further away from the airport and 'central Algarve' hot spots, but is a great working town with plenty to offer those who want to really throw themselves into the Algarvean way of life. The town also has every amenity you could possibly want, with an excellent town centre, a high street full of shops and great restaurants and local bars," says Anderson. "It's also worth noting that as well as property prices in this area, the cost of living is also much, much lower than its coastline counterparts," he continues.
Although there are not many apartment complexes here due to the nature of the location, there are lots of villas and prices for a typical three-bed villa with some land and a pool would start from around €170,000.
Search Loulé homes here >>>
Check out Sao Bras de Alportel property here >>>
Summary: term "bargain" is subjective, however, there are some under-valued properties to be found that are still more affordable than in the 2006/7 boom years; best deals found inland - with Loulé and Sao Bras de Alportel being touted.
Can buyers get anything for under £100,000? And are there any areas where money will go further - either in terms of amenities or size, or return on investment, if renting?
When discussing the possibility of getting anything for under £100,000, Bart van Linden of Exclusive Algarve Villas is not optimistic, suggesting that you might be able to get an older apartment or plot but can forget about finding a villa. This sentiment is shared by Stephen Anderson, who confirms that there are very few quality properties for £100,000. However, he suggests it is possible to find a nice property if you're flexible on the size of the home (£100,000 won't get you a four-bed villa with a pool), and more so on location: "A nice apartment is definitely doable for that budget, however, this would be an exception rather than the rule in prime 'hot spots'".
In terms of location, both S.S.Tomaz of AlgarveProperty and Caroline May of Ideal Homes Portugal suggest buyers need to look to the Eastern Algarve region in order to be able to get something for around the £100,000 mark. "Property in up-and-coming areas such as Eastern Algarve are cheaper. A two-bedroom seafront in a new popular development in Cabanas goes for €116,000," says Caroline May. She believes Cabanas is a great bargain destination as it has everything the more popular areas have: proximity to a seafront, shops and restaurants - but costs a fraction of the price. S.S.Tomaz thinks buyers should also consider the towns of Tavira and Monte Gordo in the eastern region, as they will get more for their money there but warns that bargains are beginning to dry up due to the "French invasion".
Stephen Anderson of Infinito Real believes choosing locations one or two towns over from the more expensive hotspots in the Algarve, is the smart solution to getting more for your money. As he says, "If you want to be in Vale do Lobo but don't want to pay the price, then you could buy in Vale de Garrao - literally next door - for a fraction of the price and be able to use all the facilities and visit the beaches and restaurants in Vale do Lobo."
Search Cabanas listings here >>>
Check out Tavira property here >>>
Summary: £100,000 won't get you a villa in a hot spot but might buy you an apartment in up-and-coming Eastern Algarve; "bargain" destinations: Cabanas, Tavira and Monte Gordo on the Eastern Algarve and Vale do Garrao in Central Algarve; buyers need to act quickly as the French are buying up lots of the more affordable homes.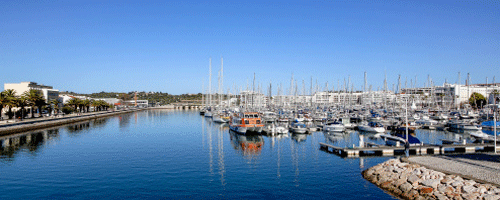 Where should house hunters who want (but can't afford) to buy in Lagos, Vilamoura or Albufeira - head?

All these locations (Lagos, Albufeira, and Vilamoura) have inland alternatives. If buyers don't need to be two minutes' from the beach then there are some great properties 10 minutes' away from the coast in each of these locations.

As an alternative to Albufeira, try Ferreiras - which is about three miles from Albufeira centre. Ferreiras offers great value for money - the average price of a three-bed townhouse with communal pool there is around €165,000. The easiest comparison between the two places is that for the price of an older apartment in Albufeira, you can buy a brand new townhouse with two or three times the space in Ferreiras.

Boliqueime is a good option for those who want to live in Vilamoura but can't afford to. Located just a few miles away, Boliqueime would not be considered "cheap" but it does offer better value for money - especially given its proximity to both Vilamoura and Albufeira. Villas here cost around €300,000, with townhouses a cheaper option - starting at around €190,000.

As Lagos is a much larger town, there's much more choice for alternative places to look around here. And with this, the range of prices here is also greater. It's possible to buy an apartment without pool - 10 minutes from the beach for around €100,000. However, because of how little land there is now - villas are still expensive in the main town. Therefore, outlying areas such as Odiáxere could be a good option. Odiáxere has a traditional town centre with a small piazza and a good selection of shops and restaurants. Prices are lower here too. Villas start in the low €200,000, compared to Lagos centre's €350,000 plus price tag.

Search Ferreiras listings >>>

Search Boliqueime properties here >>>

Search Odiáxere homes >>>

Summary: head to Ferreiras, Boliqueime or Odiáxere as decent "bargain" alternatives to Vilamoura, Albufeira and Lagos.

Any other tips for getting a bargain?

As already mentioned by all agents, the best deals are to be found inland further away from the coast - as coastal properties are selling in the biggest numbers. However, those buyers wishing to earn rental income from their properties or resell in a few years - should stay coastal unless they can find something at a really good price. At present, rental prices are stabilising in the Algarve with a 5-7% ROI possible with good marketing.

Tomaz suggests that if buyers do their research and are willing to take on repairs to properties, then they can find bargains anywhere on the Algarve, even in the ever-popular Central Algarve and in resort areas.

Summary: best deals found inland, but stay coastal if you want to rent your properties; those willing to take on repairs can find bargains anywhere on the Algarve.

What average property prices should people expect to pay, and what kinds of houses (resales or new builds) are these?

Generally speaking, most properties are resales - there are very few new builds on the Algarve. The most popular type of property across the region is the two-bedroom apartment, which you can pay anything between £70,000 and £500,000 for depending on the location - although the average is around £150,000. A typical inland detached villa with pool will cost upwards of €250,000, however, a similar property on the coast will start at €400,000.

The idea of what constitutes a "bargain" is different on the Algarve than many other popular buying areas. House hunters here are unlikely to get dirt-cheap properties that on the surface seem like a good deal but which in reality tend to represent 'getting what you pay for'. Instead, buyers will need to invest a little bit more but, as Vanessa Lima from PortugalProperty.com says, "clients are not only investing in a property but an excellent quality of life as well. With beautiful beaches and weather, safety, political stability, an abundance of activities and friendly people."

And the house buying situation is encouraging too. Although the Algarve property market is currently very active with prices showing an upward trend - it is still possible to secure good purchases that represent value investments with excellent rental potential. By doing thorough research and perhaps by moving your searches to the neighbouring towns and areas of your ideal locations, buyers can get more for their money - the very definition of a bargain.

By Rudi Haig