It always amazes us how quickly the year seems to fly by. It's almost the end of August and there's already the temperature-dropping suggestion that autumn is on its leafy way. In just a couple of weeks the freedom of sunshine, shorts and summer dresses will have been replaced by the shackles of dark nights, jumpers and jackets. It's enough to make us want to hibernate.
Those of you who decided against taking a holiday during the summer months - stoically enduring the bombardment of friends' vacation photos all over your social media, or in slide show "presentations" if they're old school - now have the opportunity to give autumn and winter a temporary heave-ho by booking a well-deserved holiday overseas.
Some of you may already have flights and accommodation sorted. However, for the rest of you yet to book, or even to decide where to go - all is not lost. While the usual suspects of Alicante, Orlando, Malaga, Dalaman and the Dordogne continue to feature highly in lists of Brits' most popular holiday destinations, we'd like to suggest that you look beyond the mainstream when booking your next break. Let A Place in the Sun and our holiday rentals partner HomeAway inspire you with some incredible alternative holiday destinations where - because you'll be renting homes instead of spending exorbitant amounts on hotel accommodation - you'll be saving money, as well as discovering some place new.
The alternatives...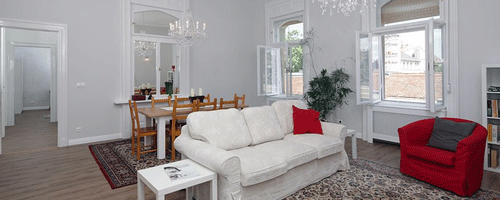 Budapest, Hungary
Already dubbed the 'Paris of the East', if you're looking for the architectural grandeur and glamour of Paris without the hefty price tag then Budapest might be the place for you. Divided into two sides by the River Danube, the Hungarian capital offers visitors two "personalities": the ancient and wooded district of Buda which gives holidaymakers the chance to be outdoorsy, or the option to be pampered at places like the 16th century Kiraly thermal baths - and the inner city of Pest, which is perfect for culture vultures with the Hungarian Parliament, Heroes' Square and main shopping street of Andrássy Avenue being located there.
The weather up until the end of October is mild and forgiving and should allow you to be out and about with needing too many layers. And in terms of the accommodation available, Budapest has a wonderful mix of modern properties with pools and more traditional homes in a variety of architectural styles, particularly Neo-Gothic and Renaissance.
This beautiful three bedroom, three bathroom apartment in the heart of the city is a great example of the type of spacious and grandiose place available. Sleeping up to ten people, it rents from an incredibly reasonable €90 a night.
See the listing here >>>
Search all Budapest rentals here >>>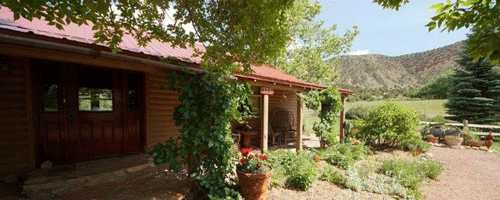 Moab, Utah, USA
The Grand Canyon is probably the most jaw-dropping of all of the natural wonders of the world - its sheer size and topography is unlike anything else on the planet. Still, this fact hasn't been lost on the vast number of tourists visiting the over-subscribed and extremely pricey Arizonan site each year. For those of you wishing to escape the throngs of people - and the expense, may we suggest Canyonlands National Park as an equally breathtaking alternative?
Located near the town of Moab in south-eastern Utah, the national park is a colourful landscape of countless canyons carved out by the Green River and the Colorado River (the same one that interweaves the Grand Canyon). Divided into four districts with magical-sounding names like: the Island in the Sky, the Needles, the Maze, and the rivers themselves - the area around Moab offers holidaymakers endless trails to explore and no shortage of diverse and stunning scenery in this primitive desert atmosphere.
Set on a beautiful ranch, this lodge offers low-key luxury for up to three people - and is perfect year-round for those wishing to get away from it all. It rents from a modest $99 a night.
See the full listing here >>>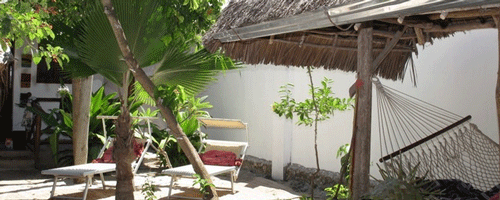 Zanzibar, Tanzania
Located in the Indian Ocean off the coast of Tanzania, the tropical paradise of Zanzibar boasts some of the best beaches in the world throughout the many islands that comprise its archipelago. Stone Town on Zanzibar's main island Unguja was the centre of the spice and slave trades in the 19th century, and is a prime example of how the island retains much of the cultural and architectural influences of its recent history.
Unlike other tropical island destinations like the Maldives or Seychelles, Zanzibar has been relatively undiscovered by tourists and as such, has kept much of its unspoilt charm and affordability (once you've shelled out for flights). The island is an intoxicating mixture of historic culture and an un-showy, timeless beauty seen in the picturesque fishing villages and powder-soft sandy beaches that make up this appealingly remote place.
The weather is good for most of the year, although visitors should avoid visiting Zanzibar during the rainy season in April and May. Holidaymakers arriving in September and October can expect dry and pleasantly warm weather.
This charmingly rustic three-bedroom, three bathroom house is located just 100 metres from a beautiful beach with its turquoise water. Sleeping up to seven people, it rents from just €60 a night.
See the listing here >>>
Search all Zanzibar rentals here >>>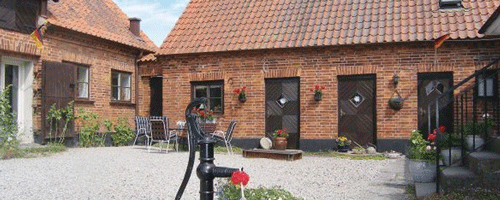 Lund, Sweden
Perfect for those of you looking for a great city break destination, Lund in Sweden is ideal for holidaymakers interested in visiting Scandinavia but wishing to discover somewhere else besides the usual suspects of Stockholm, Oslo or Reykjavik. Located in the province of Scania in southern Sweden, Lund offers a veritable smorgasbord of cultural delights to suit all tastes.
Home to a large student population studying at Lund University, the city's culture is very much informed by the artistic, literary and theatrical tastes of its students. Every four years since the mid-nineteenth century, this has culminated in the famous Lund Carnival - arranged by the students and featuring costumes, satirical performances and general madness. The most recent carnival took place in May 2014 - however, worry not for there is still a great deal to experience throughout the year here.
The climate in southern Sweden is relatively mild compared to other locations in similar latitude - so summers in Lund are warm and pleasant, whilst winters are cold but remain dry.
This farmhouse-style home sleeps four and overlooks meadows, with access to a lake for swimming and canoeing. In the nearby park there is a wood-heated sauna and a playhouse with trampoline - perfect for visiting families with children. The house rents from €660 a week.
See full listing here >>>
Search all Lund rentals here >>>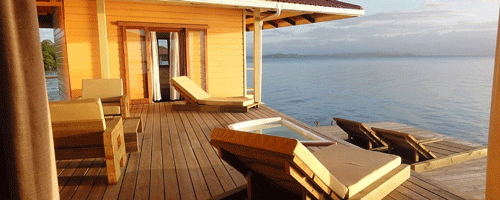 Bocas del Toro, Panama
Located in the Bocas del Toro province of Panama, Bocas is a colourful, friendly and decidedly Caribbean town comprised of multi-coloured clapboard houses. Its relaxed community of West Indians, Latinos and English-speaking foreigners all live together here at a slowed down, stress-free pace of life. Bocas is the perfect base for exploring the Bocas del Toro archipelago of islands, as it will only cost you a few dollars to hire water taxis to take you to any of the stunning remote beaches and snorkelling sites nearby.
Bocas is a great place to escape the British weather and the stresses and strains of modern life. Like the other alternative holiday destinations already suggested, it too is relatively "undiscovered" and gives holidaymakers the opportunity to avoid the crowds and tourist overkill that can sometimes stop people from fully immersing themselves in the place they're visiting.
September and October can be quite rainy in Panama, however it is usually confined to some late afternoon showers and the climate is actually much more tolerable in this season.
This open plan two-bedroom home sleeps four and has an in-deck splash pool - perfect for lounging with a cocktail, star-gazing with a glass of wine, or watching the sunset with loved ones. It rents from $250 a night.
See full listing here >>>
Search all Bocas del Toro rentals here >>>
These alternative holiday suggestions are just that, suggestions. The great things are about holidays is that you get to choose where you go. So, if you want to go somewhere far flung and exotic - that's great, however, if want to visit your favourite vacation spot for the tenth year running - then all power to you. The only thing that you must consider though, is booking a holiday rental for your trip because wasting money really is inexcusable.
Search over one million holiday rental listings with A Place in the Sun - holiday rentals
By Rudi Haig