Spain
Despite the recent boom and bust nature of the market, Spanish lenders are still willing to lend to foreign nationals but there is no doubt that lack of finance options has been holding back certain sectors of the market still. "The mortgage market has been dead for five years in Spain," says Kieran Byrne of Home Espana. "Until the domestic market returns, because locals can borrow, property prices will remain down. Ninety per cent of our buyers pay cash, some by releasing a lump sum from their pension on the back of recent law changes." For a Spanish mortgage, you'll generally need a deposit of 30-40 per cent, and rates are currently between 3 and 6 per cent, says Clare Nessling. "Interest-only deals are rare these days, so repayment loans are the norm, and many lenders will allow the choice of either a fixed or a variable interest rate. The maximum term is 35 years, but this varies depending on the type of loan."
Bank properties
Of course if you are buying a bank repossession, it is a different matter, and a bank will offer you 80-100 per cent mortgage (or more) to help get the property off their hands. "We deal with three banks currently, two of which will lend 100 per cent, one of which - Banco Popular- who will lend 112 per cent - plus 10-12 per cent closing costs," says Peter Birkett of propertyrepossessionsspain.com. "However how much they lend will vary on the development on which the property is located: if they need to shift 450 units on a complex we can negotiate a great LTV. Just beware one thing: Spanish banks do not look favourably on your UK buy-to-let investments when assessing affordability. Even if you can show a proven income, they will only consider the monthly cost of the existing mortgage as an outgoing."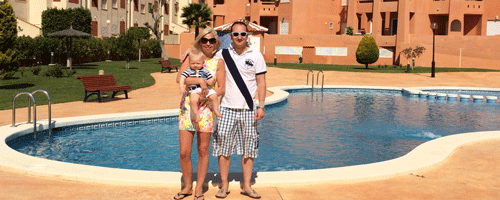 James Millward and Vicky Kaylor from Braintree, Essex, bought a holiday home at Cabo Roig on the Costa Blanca and borrowed €58,000 on their new-build two-bed apartment they bought for €143,500 in January. Here James, 38, tells their story...
"We fell in love with the area because of the weather, the golf, the beaches, the new shopping mall [Zenia Boulevard] and loved the fact the complex, Las Calitas, is right on the front," says James, a former company director. "We went over with the aim to get a €80k mortgage and a much dearer property but then we realised it was hard to get a mortgage, and we'd have to factor in fees on top. The level of purchase costs surprised us. We paid a good €22,000 on top of the €143,500 sales price and it took 6-8 weeks to get a mortgage. "However Conti - who we found via Google - were great, and not only would be recommend using them, but also getting a mortgage: the bank does a lot of extra checks (e.g. for occupancy and habitation licences) that is reassuring.
"We got a repayment mortgage, with a 15-year term, on a variable rate. Initially we will be paying €480 a month, plus life assurance. It is compulsory through our bank to take their €56 a month life assurance for the first year. "It was harder than we thought to get a mortgage because as a company director [paid dividends not PAYE] I was subject to more stringent checks - I had to provide tax returns for the last five years and list my entire monthly outgoings - they looked at net income. I was earning £135,000 a year yet could get a mortgage of £70k at most!"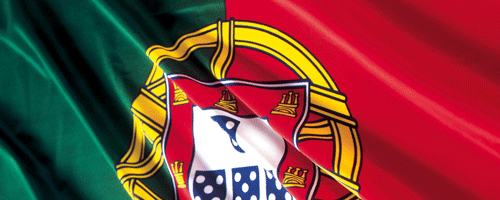 Portugal
Following the financial crisis of 2007 Portuguese lenders have reduced their mortgage portfolios over the last few years, and been focussed on selling off bank stock. "We have had a tough couple of years but we are out the other end and things are improving," says Judith Price of the London branch of Caixa Geral de Depositos (CGD), the largest bank in Portugal.
"We will consider 80 per cent loan to value, but typically 65 per cent is a lot easier to do - over a 30-year term, up to the age of 75 on a capital and repayment basis. Fixed rates are possible, but interest-only doesn't exist. The minimum loan is €50,000." Affordability? All your existing loans and credit cards can only account for 35 per cent of your net monthly salary, suggests Ms Price, who adds that in the first three months of 2014 65 per cent of mortgage applications were successful, compared with a "success" rate of only 20 per cent last year.
There is good news on the rates too. On April 1st the 'spread' or 'margin' was reduced by 0.5 per cent - but what does this mean? The base rate is calculated by adding the six-month Euribor to the spread. The spread remains fixed through the term of the mortgage, whilst of course the Euribor is variable, changing every month. So the overall rate - typically 5 to 6 per cent - is now lower than it was before April 2014, as Caixa's cost model above shows. After the recent ECB rate change, it may yet drop further. A final tip relates to mortgage arrangement. "You have to stick with the mortgage you've got. Banks won't take on other banks' debts," says Ms Price, adding that the cost of a mortgage valuation is €220, plus there's €780 for underwriting."