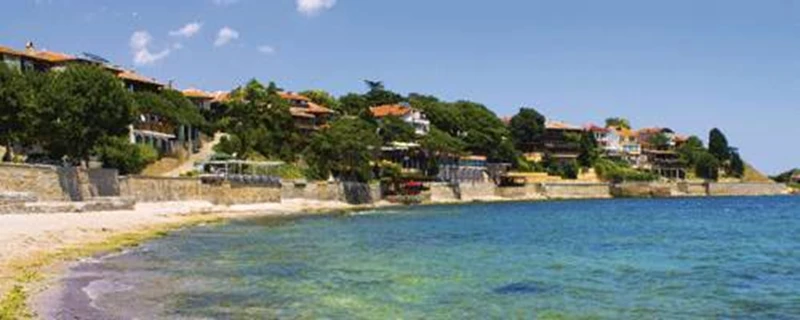 During the worldwide boom of the early Noughties, the emerging property market of Bulgaria grew in a fashion that was both fast and frenzied. Every other black cab driver seemed only too happy to tell you about their new apartment in Bansko or Sunny Beach that they'd bought for £15k and that had already "doubled in value". As prices rose equally fast in the hotspots of Spain, plenty of British and Irish buyers looked to cheap and cheerful Bulgaria as their golden ticket to an overseas holiday home in the beautiful mountains or by the beach.
For sure, Bulgaria has plenty of varied and lovely scenery, welcoming locals, great organic cuisine, and was increasingly accessible with low-cost carriers such as Whizz Air. Tourism was certainly on the rise, again partly due to the affordability of a seaside or ski holiday in this eastern European nation - the figures didn't lie - and much was made of the desperately needed infrastructure being planned by the selling agents. But then the bubble that had begun in 2000 burst in 2008. Prices of residential property in Bulgaria had risen by 300 per cent - until the global downturn hit hard.
According to the National Statistics Institute, (NSI) residential property prices are now - on average - 39 per cent down from their peak of Q3 in 2008. To put Bulgaria into context, Knight Frank's most recent Global House Price Index put Bulgaria 43rd out of 55 nations surveyed, with a year on year price drop of 2.1 per cent. But they also report that the price drops are getting smaller each quarter, and there is further evidence that the Bulgarian market may have stabilized from the NSI: property prices have registered their first real annual increase of +1.79 per cent in the first quarter of 2014. Note that this figure relates to the price of apartments in the regional cities of Bulgaria - not rural properties that are faring less well - and that positive trend is most evident in the capital Sofia, where prices rose for the third quarter, (+4.77 per cent year on year). Thus whilst the picture is more positive than it has been for six years, it's a very mixed one, according to Polina Stoykova, Head of Operations and Property Research at bulgarianproperties.com.
Sofia leading the cities' recovery
"This year Sofia is doing well. Sales are up 15 per cent and enquiries 30 per cent, year on year. This is a market for apartments with a current average price of €750 per square metre. People are buying apartments for €50,000 or less; or above €120,000 - them luxury sector." Vitosha and Miadost are the most popular districts, she adds. In comparison, the average price of an apartment in the regional cities is €443 per square metre, with Plovdiv on €482, for example, but Burgas on €568. But few Brits are buying in such cities - nor the Russians who prefer coastal properties, says Denise Kearney of Quest Bulgaria (bestbgproperties.com). "Wealthy Bulgarians are big buyers in the cities of Sofia, Varna, Burgas and Plovdiv - as well as the coastal resorts," she says.
Black Sea coast: a Russian invasion
Ms Kearney says that the Black Sea coast - including the popular resort of Sunny Beach - is in big demand with the Russians and Ukrainians, who are keeping prices stable. The Russian ruble's devaluation has increased demand from this quarter, although instability in the Russia/Ukraine region could equally affect this market negatively (and such a domination of the region's market by Russians might make it vulnerable). "The Russians are big buyers at the moment, loving new apartments, and especially seafront properties. Such apartments - priced between €400 and €900 per square metre - are still relatively cheap compared with other countries.
"The Russian community has set up its own book shops and food stores; it's been a bit like the British invasion [in areas of France and Spain]." Ms Stoykova says that 80 per cent of her buyers are Russian in Sunny Beach, whilst there is greater diversity of nationalities on the northern Black Sea Coast. "Average price of mass-market properties in Sunny Beach is €560 per square metre, with the average sale price of an apartment €32,100. "But the Russians also like high-end complexes, first line to the sea, were prices rise to €1,100 to €1,500 per square metre."
Another British expat turned agent is making the most of this healthy demand from the Russians, but is based in Sveti Vlas, a resort 10 minutes along the coast from Sunny Beach - yet "very different". A good 40 minutes from well-supplied Burgas airport, this attractive town resort is backed by the mountains and home to the Dinevi Resort, the largest and most exclusive marina in Bulgaria (dineviresort.eu). In 2009 Karen Ward found she had a talent for selling seafront properties to wealthy Russians - and set up All-ways Bulgaria agency in 2011 - but says that the British market is slowly "coming back".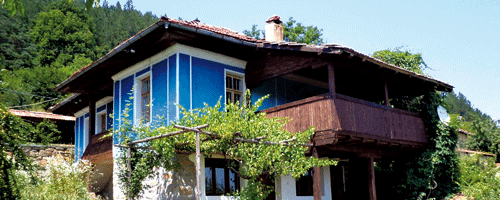 But why?
"Things are changing in Bulgaria - and legal processes are being brought in line with EU regulation - and the corruption is reducing," she says. "In the early days it was apparently commonplace to show a lower sales price on the property title deeds than was actually paid for the property [to reduce the buyer's tax bill]. But it is now illegal to do this and anyone caught doing so is liable to serious penalties and fines." "People feel safer buying through an English woman but we always recommend using a reputable lawyer in all property sales." Of course there were horror stories about buyers having their fingers burnt - and in response the Bulgarian government has launched a website, property-inbulgaria.bg, which focuses on the prevention and resolution of current property problems. It also offers a facility for answering inquiries.
Ms Ward's seafront properties sell from around €80,000 - with luxury examples with great views for around €150,000 - although you can get an apartment in Sveti Vlas from €30,000. "These properties were €18k-20k a couple of years ago so prices are keeping up," she says. "There are plenty of new-builds available but we promote resales as they are in established complexes, there is no snagging, and they are good value for money," she says. Villas cost from €120,000.
Rentals market: how healthy?
Ms Ward says that the rentals season is getting longer in Sveti Vlas - good news if you want expect your property to cover its costs. "It's now from 15 May to 15 September but increasing every year," she says. Leading rentals website holidaylettings.co.uk report that 2013 was a "really successful year for holiday lets in Bulgaria, with enquiries increasing across all regions". But leading the way was the Black Coast, up 18 per cent year on year, with the two most popular resorts for enquiries Sunny Beach, then St Vlas. Golden Sands is an "up and coming area" as are the resorts of Nessebar and Sozopol.
Ski resorts
Holidaylettings.co.uk report rental enquiries are up 10 per cent in Bansko - perhaps good news for all those Brits who bought apartments there as investments. It's the most popular of the "big three" ski resorts - along with Borovets and Pamporovo. But property agents report that ski apartments are not selling as well as coastal properties - though last winter was the best for sales in the ski resorts since 2008. "But even with increased sales, the interest is not sufficient to push off the market from the bottom," reports Ms Stoykova. "In Bansko the average price for a property is €370 per square metre - down 3 per cent year on year. The average purchase price is €22,500." Pamporovo is very similar; but Borovets is a pricier €630 per square metre. Bansko based British agent Debbie Gibbs of Bower Properties (bower-properties.com) agrees with these findings.
"We've got nearly 300 properties on our books in and around Bansko, 95 per cent from British sellers, so I would imagine that there will be great deals to be had for a good few years yet," she says. But the Brits are coming back on the market, and are buying the more expensive properties, because many are looking to relocate, semi-retire or retire to Bansko. "The summer season here is really busy, and active types love the cycling, walking and music festival here." She says that demand is for apartments, especially studios and one-beds, which range from €10,000 for a 45 square metre property in a nearby little resort; to around €20,000 for one in central Bansko; up to €60,000 for a three-bed apartment five minutes from the ski lift . However, you can buy a stunning detached house on Pirin Golf & Country Club for €300,000 plus - Russians have bought these along with a couple of British buyers.
Rural homes: still struggling
As is the case with much-more established markets such as France and Italy, rural properties are hardest to sell and in least demand. Even the native Bulgarians don't want them as many are keen to move to the cities - or abroad. Ms Stoykova reports that the rural market "shrunk significantly" in late 2013 and that sales decreased by half in the first quarter of 2014. "The average price of the sold rural properties in 2014 so far is €16,560. But in the areas around Burgas and Varna - it rises to €30,000 as areas close to these cities are the most popular." In the least popular areas of north-west Bulgaria - Pleven, Vratsa, Vidin, Montana - houses sell for €6,000, she says, but even in the Burgas region [south-east] you can find a house for €3,500 as Adam Baker did last year. The builder from Essex bought a two-bed house in the village of Svetlina through Bulgarian British Partnership to do up and move to full-time with his partner Claire and their two children.
"As a family we pay £3,500 for a two-week holiday every summer so we might as well pay the same for a home have forever," he says. "We used to live in Spain but it became too expensive. In Bulgaria council tax is only £14 a year - I pay £110 a month in Essex. We will move out here full-time when the children leave school. There are about 70 other British people living in Svetlina now." The cost of living in Bulgaria is cheap compared to many other European countries, plus there are ongoing improvements: new shopping malls, new motorways linking up the main cities, such as Sofia to Burgas.
Rural properties are indeed excellent value for money but tough to sell, says Ms Kearney of Quest Bulgaria. "If anyone is looking for a bargain you will certainly get one. The Brits are selling up and leaving houses that have been renovated to a high standard so you can guess that these are really good value - they are selling at a loss. "Russians and Ukrainians with lower budgets buy in these poorer areas, along with a trickle of other foreigners like the new wave of British and other northern Europeans who are looking for a lifestyle change."
Veliko Tarnova: expat hotspot
Houses close to the north-central regional city of Veliko Tarnova are also relatively popular, and this is perhaps due to the fact it has been recently voted the "Best town to live in Bulgaria" according to Andy Turner of Yantra Homes based in the city. "This region is the most popular with expat Brits," he says. "It's a medieval town - former capital of Bulgaria - steeped in history, connected east and west by a major highway between Sofia and Varna, and to Romania and Turkey in the North and South. "The standard of living in 'VT' is very high - high-speed internet, shopping malls, plenty of supermarkets and a typical village home is only €25,000; or town houses are under €100,000."
Tips for buying safely in Bulgaria:
Use a long-established agent if buying - agent fees vary from 3-10 per cent.
Do your research, and do it again.
Do not just buy off the internet without seeing the property - check that it exists and that it has not deteriorated badly!
Don't hand over any money before doing checks - you wouldn't do it at home so don't do it in Bulgaria.
Drop the price if you think it isn't worth it like you would at home. And be firm - the Russians are.
Use a reputable lawyer and make sure they are members of Bulgarian BAR Association.
This article appears in the Summer 2014 issue of A Place in the Sun magazine.