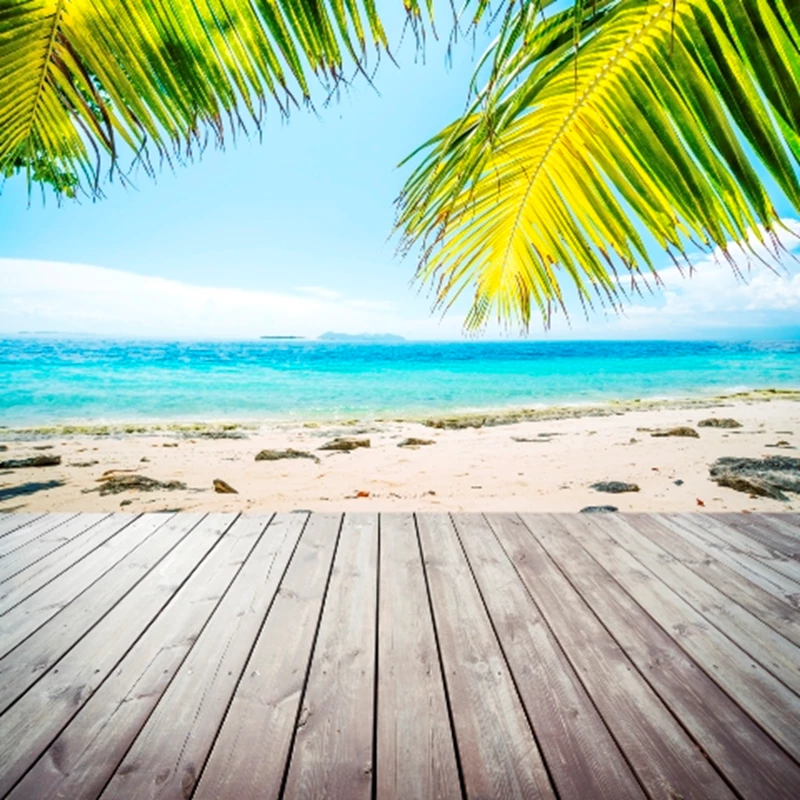 Here's the way it was. British visitors fell in love with the dolce vita that only Italy provides so bought a run-down stone farmhouse to create their dream home. Eventually, after bureaucratic dramas, months of debate with the heritage authorities and numerous overseas trips to check on progress, that home materialised.
However for many of today's time-poor buyers, this model no longer works. They simply don't have the time required to obtain permissions, liaise with builders and choose everything from tiles to taps from afar. It's much less hassle to entrust renovations to the experts and benefit from their contact-packed address books and know-how.
"Over the last decade buyers have increasingly looked at turn-key properties rather than take on restoration projects themselves," says James Price of Knight Frank.
"I think this is a result of people being more cautious and applying some reality to the dream of doing their own project, a process that can lead to both headache and heartache.
"Meanwhile larger managed estates have become more popular, offering a good solution yet still with a level of bespoke design."
Italy has an estimated 340 Paesi Fantasma - ghost villages or towns - deserted largely thanks to urbanisation or an ageing population along with a good selection of estates and borgos requiring renovation.
Developers have seen the second-home potential in these rural locations, offering up perfect ready-restored homes at interesting price points.
GOOD FOR: ACTIVE FAMILIES
Toscana Resort Castelfalfi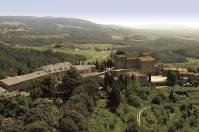 Living in Castelfalfi is as close as residents can get to a fully restored Tuscan village yet with modern-day leisure facilities that include two golf courses, extensive pools, spa and gyms.
The 800-year old 1,100-hecate agricultural estate is in the golden triangle one hour from Pisa, Florence and Siena with 190 properties for sale from small apartments to stand-alone villas. The Castello, the original hilltop castle on the estate, will become a smart restaurant and provide wide views of Volterra and the green Tuscan countryside.
Castelfalfi will manage rentals giving owners 85 per cent of the revenue and this rental programme, along with affordable homes and good quality restoration, have helped sales at Castelfalfi defy the muted market.
Over 70 per cent of the apartments in the completed restored borgo are sold. Apartments start from €230,000 (£190,441) and golf villas from €1,250,000 (£1.03m).
GOOD FOR: BOUTIQUE FEEL
Castel Brunello, Montalcino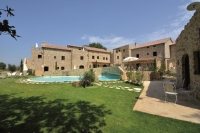 Small and intimate, the twelve apartments at Castel Brunello range from a two-bedroom ground floor apartment for €342,000 (£283,219) up to a three bedroom three-storey apartment with roof terrace for €652,000 (£539,938), for sale through Cluttons Italy.
The homes are in four separate buildings, newly-built to resemble a traditional borgo with a large swimming pool and underground car park. A fifth building houses a rental office, breakfast room and on-site maintenance and management staff . There are small shops in the local village, a walk away, and more facilities 15 minutes' drive away in Montalcino.
GOOD FOR: GROWN-UP SPA LOVERS
Castello di Casole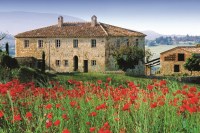 There's a striking castle at the heart of Castello di Casole an estate twenty minutes west of Siena where a much-delayed 41-suite five-star hotel with fabulous spa opened last year.
For homebuyers it is the 27 lush stone farmhouses - casali - dotted around the 4,200-acre grounds that are of interest. Whole ownership of these four and five bedroom fully restored and modernised beauties starts from an eye-popping €3,750,000 but for a twelfth fractional share the price tumbles to €338,000 (£279,940). The resort is owned and run by US company Timbers Resorts who manage an impressive game reserve where guests can hunt, or watch the resorts own wine and olive oil being bottled.
GOOD FOR: LOW SERVICE CHARGES
Borgo Santa Chiara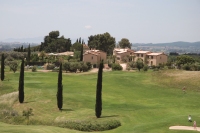 It's a much smaller operation of easy to lock-and-leave homes at Borgo Santa Chiara in the little-known Maremma, 70 minutes south of Pisa airport. The cypress trees of northern Tuscany give way to Mediterranean pines on the coast while inland sheep and cattle graze on wild plains.
Borgo Santa Chiara (savills.com) is a newly completed development of ten three-bedroom homes beside the established Pelagone Golf Course. The well-constructed stone and stucco homes were built on the site of a derelict farmhouse on the family estate of the Paracciani family who still keep their own homes there.
Each house has a small garden and carport and there is a lovely shared pool surrounded by olives groves, vineyards and expansive Tuscan countryside. Prices start from €680,000 (£563,129) and while there are minimal shared facilities, that does mean that annual maintenance is pegged at a very reasonable €2,100.
GOOD FOR: FLEXIBLE STAYS
Borgo di Vagli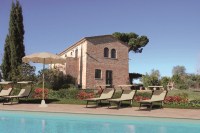 An abandoned medieval hamlet rediscovered after a ten year restoration as a vibrant but fabulously authentic village, Borgo di Vagli twenty minutes from Cortona sells four week fractions in painstakingly restored one and two-bedroom homes for €75,000 (£62,117) and €119,000 (£98,565).
Owners have access to an outdoor pool, a trattoria and a concierge service and under the flexible booking service, in addition to their allotted weeks, have unlimited use of the homes subject to availability for a housekeeping fee.
GOOD FOR: VALUE HUNTERS
Le Marche, Rotella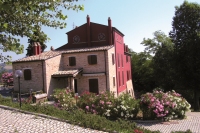 A three-bedroom furnished apartment on the first floor of a restored casali one hour from Ancona and Pescara airports has its very own private garden and shares a communal pool on this rural gated estate. For sale at €149,000 (£123,313) through Casa Travella.
GOOD FOR: SPORTY TYPES
Le Marche, Estate Giacomo Leopardi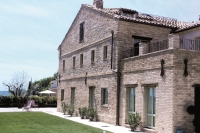 The five-acre Estate Giacomo Leopardi in Le Marche, central Italy is caught between the beaches of the Adriatic Sea and the ski resorts of the Sibillini Mountains and offers fractional ownership of two restored homes with pools, tennis court and gardens as well as a share in the olive oil, wine, truffles and lavender produced on the estate.
Prices start from €195,000 (£161,379) for the remaining one tenth fractional share of five-bedroom Casa Leopardi giving owners five weeks use annually.
GOOD FOR: HISTORY LOVERS
Venice: renovated palazzo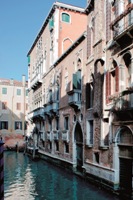 The renovation of an entire fifteenth century Palazzo on a quiet canal immediately off Venice's Grand Canal is significant news and the location and quality of Palazzo Molin is matched by a top-drawer refurbishment with a decidedly contemporary twist.
Each of the 18 apartments is unique from a ground floor home with French doors opening on to a private terrace to the grand piano nobile with 5.5 metre ceilings. Prices for this piece of history start from €600,000 (£496,564) through Sothebys International Realty.