Shelley Freeman swapped Carlisle for central Florida in 2002, when she moved to the US to work for a visa company. She passed her real estate brokers' exam two years later and started to work selling property with her father, Alan (FrontlineFloridaRealty.com).

Here, she provides a great introduction for UK property-hunters, whilst we provide a few tempting Floridian homes along the way...
1. Define your goals
Florida boasts an advantageous year-round climate, which drives more than 84 million people worldwide to this sunshine state each year, with 50 million coming to Orlando alone.
The British have taken the number one spot for visiting Florida the most, year after year. Brits are attracted to Orlando, Florida, mainly due to the overwhelming sense of ease, and the feeling that they are getting "more bang for their buck" - but why?
Not only is the culture similar to that in the UK, and English is the first language, there are plenty of bargain flights to Florida from the UK and there's also the fact that British buyers have been able to get some great discounts on new properties, owing to the recent economic downturn.
As a Brit looking to buy a house in Florida, it is important to understand what exactly you are looking for in a property in terms of your needs, location, financial goals and type of property.
Are you looking for an investment property in a short-term rental community, in close proximity to attractions, such as Walt Disney World? Or are you looking to retire in a condo within a golf course resort? Defining your requirements will set you on the right path in buying the right home to achieve your goals.
2. Location, location, location!
We've all heard this before, but the saying always holds true. You need to buy the right house, in the right town, on the right street, that meets your needs and goals.
Central Florida is the all-time favourite area for the British, namely Orlando.
This area draws in big crowds and is a "go-to" destination for families owing to the number of attractions, including Disney World, Universal Studios, Busch Gardens and SeaWorld. Central Florida also is a hub for avid golfers, with the best courses in the state. Orlando alone is home to more than 110 golf courses, within a 45-minute radius.
Let us not forget the shopping, either - there is an abundance of shopping malls and outlet stores within the region, offering everything from high-street fashions to high-end designer brands.
Most people buy a property located in a community zoned for STRs (short-term rentals), as it provides greater flexibility. Owning a home in this type of community offers a number of options to homeowners, such as living in the property full-time; using it as a year-round, short-term rental property for tourists; leasing the property to long-term rental tenants; or just renting it during the times you are not using it.
On the flip side of the coin, you cannot rent short-term (for less than seven months) in an area that does not carry the required zoning. There's also climate and geography to consider: central Florida's climate is warm all year round, and there is less rain than in coastal areas. Although Orlando is central to the state and has no beaches, its location offers easy access to six beautiful beaches all within a 90-minute drive or less; or there are seven Gulf Coast beaches within a two-hour drive of Orlando.
3. Real Estate Agent, Real Estate Broker or Realtor: what do I need?
In the United States, estate agents are known as real estate agents or real estate brokers.
Then there are also realtors. The terms are not necessarily interchangeable. Although both are licensed to sell real estate, the basic difference between a real estate agent and a realtor is that a realtor is a member of the National Association of Realtors and must adhere to the association's code of ethics.
All licensed agents are required to take continuing education courses approved by their state licensing boards. To retain membership of the National Association of Realtors, realtors are required to take additional continuing education classes, which is of vital importance to keep on top of an ever-changing market.
When looking for a realtor/real estate agent to guide you through your property search and property purchasing process, the first and most important task is to research your agent.
You many come across agents who have a fantastic track record of buying and selling homes in Orlando, but their success may be from working with natives and they may have little to no experience of working with foreigners. Finding an experienced agent who has a successful track record of helping British nationals to buy the right home in Orlando is key. Th ey will be able to guide you through the entire purchase process and understand the challenges that their British clients could encounter compared to an American buying a home. A well-versed agent can give you invaluable advice, guide you to the right areas of Orlando to meet your needs (such as homes zoned for short-term rentals) and keep the process moving when you are not able to be present yourself.
This type of agent will have great connections and will direct you to the right people, such as attorneys, mortgage advisers, immigration lawyers and money transfer services.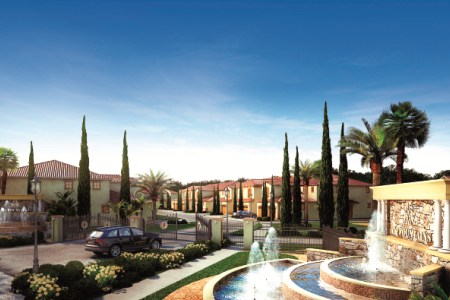 4. What is a buyer agent contract and should I sign one?
Once you have chosen an agent, you may be asked to sign a buyer agent contract (also known as a buyer agency agreement). Just like a contract a seller has with an agent to sell their home, a contract may be required for an agent to represent a buyer. The contract is in place to protect both parties.
For the agent, it is security that you are only working with them and no other agent, and it details the compensation they are to receive upon the closing of a property you purchase.
For the buyer, the contract holds the agent to their fiduciary duties, including fidelity, honesty, dedication to purpose and acting in the buyer's best interests. The contract also prevents the agent from representing both the seller and a buyer in a transaction, ensuring that they are truly looking out for their client's interests.
You don't have to sign a buyer agent agreement. However, most agents will want some sort of agreement in place before they put in any time and money. Remember, no money (commission) is due to the agent until the deal closes.
If you have no contract, you are free to change agents at any time or even work with multiple agents. But agents do not like having a client working with several agents at the same time, as this can leads to complications. For example, an agent can show a buyer a home, but if the client decides to put in an offer on that home using another agent, technically the first agent is due the commission, as he/she presented that property first.
So, to avoid any complications, it is advised that buyers should research different agents to find the right fit for you, and secure a buyer agent contract that clearly defines the duties and expectations of the buyer and the agent. See box at the end of the feature for a summary of agent and buyer duties.
5. The MLS explained...
The system of buying a house in Florida is completely different to that in the UK, and there are several pitfalls which all home-buyers must be aware of.
In Florida, all properties that are being sold through a real estate agency are listed on a central database known as the Multiple Listing Service, the MLS. The MLS is available to all agents and realtors, and can be viewed on all property websites fed by the MLS.
Many buyers become confused with the sharing of listings. You may be on a website for "Frank in Florida Realty", and see an abundance of listings. However, these may not be Frank's listings. Many websites try to overcome such confusion with "search listings" and "my listings" pages. Another important fact: you do not have to go to the listing agent of a house to view it. The primary focus in America is for buyers to find the right agent to guide them through the purchasing process.
6. Making an offer
You've found the perfect house and you want to submit an offer. Your agent will draw up an offer known as a "contract to purchase real estate". This will detail items such as the offer price, the time frame for closing, whether you are paying cash or obtaining financing, conditions such as home inspections and any seller concessions.
You will also need to provide a small goodwill/good-faith deposit with your offer, usually between 1 per cent and 3 per cent of the purchase price. This lets the seller know that the offer is genuine, true and you are serious.
If the offer is accepted, the contract is signed and becomes legally binding. Failure to observe dates stipulated in the contract can result in you losing your deposit. A good buyer's agent will keep a close eye on these dates and request extensions if needed, to avoid you losing your deposit.
7. Home inspections
Buying a house is one of the biggest decisions anyone can make. Buying a house in another country is an ever bigger decision, and so due diligence prior to closing/completion is strongly advised.
Ensuring the property you are in the process of buying has no material defects, through a thorough home inspection, is just one of the ways you can protect yourself.
Failure to inspect a property can leave you with no legal remedy against the seller. While a house may look like a dream home, only a competent home inspector can make sure you're not signing up for a nightmare.
An inspection should be conducted to look for the following issues: pests, such as termites; soil settlement, drainage or erosion problems; noise and odour; the presence of, or conditions that could lead to, mould; and foundation/structural integrity. All heating, cooling, electrical and plumbing systems should be inspected too.
To find a thorough and reputable home inspector, start by asking your agent for a list of home inspectors they would recommend; or check out the American Society of Home Inspectors (ashi.org) or the National Association of Home Inspectors (nahi.org).
8. What is a title company?
Buyers will need to employ the services of a title company. Once an offer is accepted by the buyer, the title company will carry out thorough checks on the property's title and deeds for any liens, and fixes any problems that arise.
Once the title company has recognised the legitimacy of the title and identified any liens against the property, the title company will issue an insurance policy. The insurance policy provides protection for the property during the purchase process, right through to the date of closing on the home. This is known as an insurance binder.
This policy will only be effective until the closing is complete and a fresh title is issued to the new owners.
The key requirements of the title company, after the binder has been issued, is to facilitate a smooth closing of the property while ensuring that the purchase is processed correctly.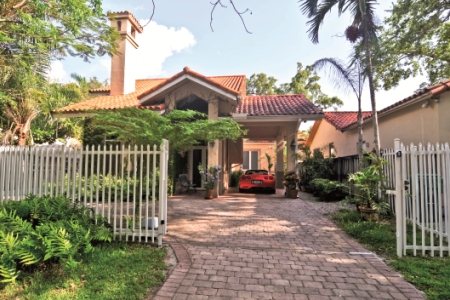 9. Closing costs - or buying expenses
Closing costs are miscellaneous fees charged by those involved with the home sale, such as a title insurer and notary fees, title insurance premiums, transfer taxes, property taxes and mortgage fees, if applicable.
If you a purchasing a home with a loan, you should allow for 4-5 per cent of the purchase price for closing costs. For those paying cash, you should plan to set aside 1-2 per cent of the sale price.
When buying a property with a mortgage, it is important to ask your lender for a "good faith estimate". In addition, the day before the closing, ask your lender for the settlement statement. This is the statement that will be used at the closing, and states the final amount owed for closing costs.
10. Can I get a mortgage, or should I pay cash?
If you are in a position to paying cash for a property, it is oft en recommended to go down this route. In some parts of Orlando, in particular in condominiums close to the attractions, only cash offers are accepted, and banks are not willing to finance condos used primarily for short-term rentals. Even if you are looking to move in yourself full-time, the complex will have an owner-occupancy level required by the bank to obtain finance.
It is important to meet with the mortgage broker who specialises in overseas mortgages and to let them explain your options to you. If you decide to obtain finance in the US, the type of financing available varies depending on your country of origin and visa status. Most foreign buyers should prepare for a 35-45 per cent down payment, and budget for 6-24 months of mortgage payments in reserve, in a bank account.
Agent duties
• Use all avenues to find properties that meet the buyer's needs.
• Arrange buyer viewings of properties.
• View properties on behalf of the buyer, in their absence, and take photographs/videos.
• Attend any and all inspections of a property.
• Negotiate contracts on behalf of the buyer.
• Do not disclose any confidential information make known by the buyer.
• Assist the buyer in obtaining financing.
• Disclose to the buyer any and all information that would affect the buyer's decision to purchase.
Buyer duties
• Provide agent with the most recent and correct financial information to research appropriate properties.
• Work exclusively with their agent to find a property during the term of the buyer agent contract.
• Communicate fully and frequently with the agent.
• Co-operate fully with the agent, so he/she may fulfil the terms of the agreement.
• In some cases, the buyer is required to pay a $295 transaction fee, depending on the sales price and the work involved in the transaction.