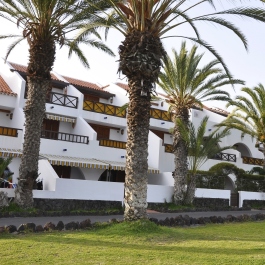 Well, what a strange year this has been for property in Spain!
In national terms the property market has continued to collapse but, by contrast, there has been an extraordinary surge in foreign buyers, who now account for an amazing one in six properties sold in Spain. So, once again, the impact of foreign buyers has become very important to the Spanish economy.
However, as I mentioned in my last column, the Spanish seem to have a gift for passing crass legislation and some autonomous regions have actually significantly increased the cost of purchase tax on a property to a larcenous 10 per cent.
This is hardly a bright way of trying to jump start the construction industry, which is close to being mummified. Certainly, the old joke about the crane being the national bird of Spain would now only elicit a quizzical look from anyone here.
However, for property buyers, Spain is now offering some staggering opportunities.
Depending upon who you believe, property has decreased in value by something like 50 to 65 per cent since the heady days of the boom, with prices now similar to those found in the year 2000.
To put this into perspective, if you bought a villa ten years ago then you would be hard pushed to sell it for the price you bought it.
This is bad news and illustrates the two sides of property in Spain. If you want to sell then you will almost certainly be grinding your teeth about the (probably significant!) loss that you will suffer. This is not something that the average Briton is used to, inured as we are to our properties always rising in value, even if that rise is less than we would like.
For Spanish property buyers, of course, it is all smiles. You really do have the luxury of being able to pick and choose the best properties around, irrespective of your budget. Which brings me to my eternal bugbear...
This year the increase in foreign buyers has been accompanied by displays of lunacy last seen during the boom, when property buyers resolutely bought the wrong properties with an iron determination that was simply staggering.
Despite endless advice from A Place in the Sun buying guides and seminars at A Place in the Sun Live as well as the Foreign & Commonwealth Office, the actions of many buyers beggars belief.
The other day, for example, I met a buyer who had agreed to his building survey being done by the husband of the estate agent showing him his proposed property. Needless to say, the husband was not a builder, let alone a qualified and insured building surveyor.
Meanwhile, there is a positive relish in expatriate buyers either not employing a conveyancing lawyer or using one who also acts for the seller or who has been recommended by the estate agent involved in the sale.
The thing is, right now, as a property in buyer in Spain, you have a golden opportunity to be really discriminating and buy a superb, fully legal property (with no potential liabilities) at astonishingly low prices, if you are careful and knowledgeable.
This is something that investors, both private and corporate, are recognising and there are indications that 'professionals' are now operating within the Spanish marketplace and hoovering up the quality bargains on offer.
Obviously, the market may not yet be due to rise but once investors close in then it is a sign that it may have bottomed out. Toxic properties aside, I believe this is the case. In reality, I suspect that investors have also done their maths and are taking a bet that, at most, the market will drop no more than a further 10 per cent.
So, on a property that has dropped from say €200,000 to €100,000, 10 per cent is only €10,000 and a downside worth accepting. Just a small rise will restore the €10,000 loss and from there on it should be profit all the way or, at worst, no loss - with any rental income making the deal compelling.
Finally, to give you an idea of pricing in my own area (Valencia province), I have seen three-bed villas with a pool, within ten to fifteen minutes of the sea, selling for around €160,000 - €200,000.
Meanwhile, three- to four-bedroom, unreformed town houses can be picked up for around €65,000, with fully reformed town houses available from €100,000 - €130,000. Luxury villas, needless say, mirror the rest of the property market and have also dropped by some 50 per cent since the boom.
One, near me, has a plot of 9,000m2, seven bedrooms and a pool and is (justifiably) attracting interest at a price of only €365,000.
That is a bargain, by anyone's standards, and reflects the opportunities that now exist.
Nick Snelling left the UK a decade ago to pursue a new life in Valencia with his family. A commentator on life in Spain ([email protected]_spain), Nick has authored several books including How to buy Spanish property and move to Spain...safely, How to sell your Spanish property in a crisis, Laptop entrepeneur: How to make a living anywhere in the world and Taking the Heat: an expat under pressure in Spain. All these titles are available to buy from amazon by clicking on the title.