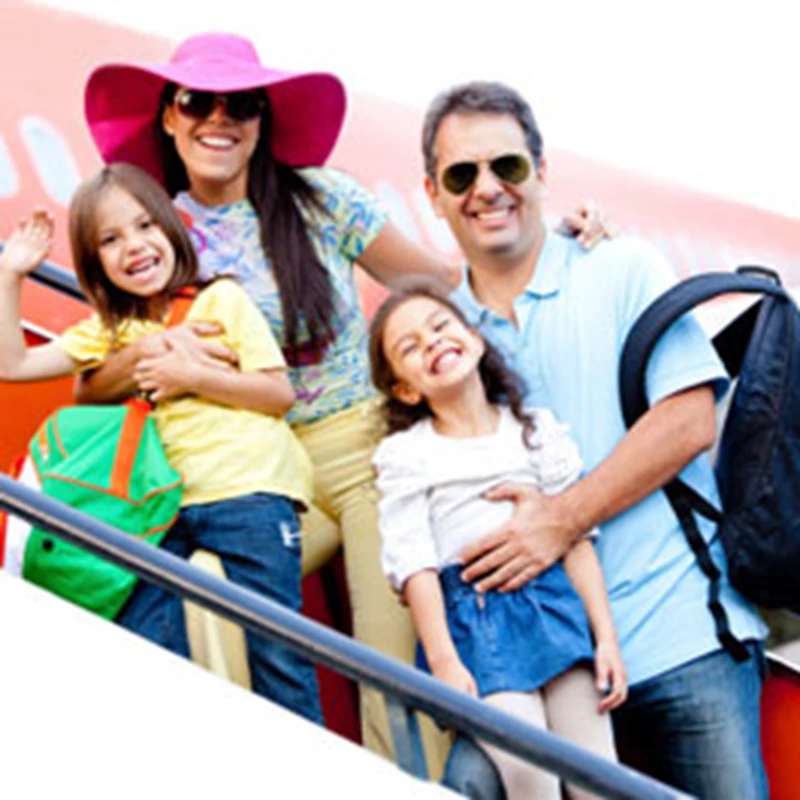 Feeling the pinch after Christmas? Yet determined to enjoy your overseas holiday home more this year than last - especially with the strong pound meaning your money goes further?
Well maybe you need to find some ways to save money on the flights you take to get to your holiday home.
Help is at hand! The UK's newest flight comparison website compareandfly.com is sharing the knowledge and offering a timely guide to help holidayers get better-value flights.
Ranging from booking on a certain day of the week to travelling overnight and dodging certain airports, here are compareandfly.com's top ten tips on finding cheaper flights this year - plus some advice for holiday home owners that are frequent flyers...
1. Flexibility is key
Not just with the dates of your holiday, but also the duration of it. Extending your by trip one day can make a huge difference, especially around school and public holiday time. If you have to go away on a peak bank holiday weekend, returning on the Tuesday rather than the Monday can decrease the price by up to 50 per cent.
2. Book far in advance or last minute
If there is a definite date you have to be somewhere for a wedding or a birthday, book as far in advance as you can. However if you do have flexibility leave it until the last minute.
3. Travel on a Wednesday
Save your travelling for weekdays, in particular Wednesdays for domestic flights. For short breaks people usually leave Friday after work and return Sunday evening to fit around working hours, so avoid these times for cheaper fares.
4. Don't forget taxi fares
It's easy to forget the costs of getting to the airport in the first place, especially when you're catching an early flight. Sometimes a cheaper flight can work out more expensive if you end up spending massive amounts on taxis, when you could have easily caught the tube an hour later. The same applies for when you arrive at your destination.
5. Travel off season
It sounds obvious but it really does make a big difference. Not only does low season mean low fares, but also fewer crowds and costs on the ground. If you don't mind the heat then places like Dubai and Goa have low seasons when it's too hot - perfect for sun worshippers. Of course if you rent out your property when you're not using it, you can get higher tariffs during the peak times too - gaining more income!
6. Don't forget those hidden costs
Although well known airlines may be higher in price than their low cost counterparts, don't forget that budget airlines often have hidden add-ons - baggage allowance, booking fees, credit card fees and so on. Sometimes it's worth paying a little extra for a direct flight. Stopovers are not only eating into your holiday time but can also be costly - you may have saved £40 by choosing a 4 hour stopover, but £40 doesn't go far on airport refreshments. A case in point is the Dalaman Airport in Turkey, which is home to the most expensive McDonalds in the world.
7. Travel overnight
Cut your accommodation costs by flying overnight and arriving in your destination in the morning. This saves you paying for the first night's accommodation, when (depending on whether you're an easy sleeper/the comfort of your chair) you could have a great night's sleep on the plane.
8. Keep in the loop
A couple of weeks before you plan to book, sign up to airline newsletters, email alerts and social media pages so you catch those fleeting bargains.
9. Adjust your route...
Take a look at different points on your route which may be cheaper to fly to. For example you could fly into a neighbouring country's airport to save costs and then enjoy a scenic road trip to your final destination - turn up the radio, roll down the windows and make it part of the adventure.
10. ...Split your route
Rather than flying straight into a destination consider breaking it up to save costs. For example if heading to a Thai island, book a cheap flight to Bangkok followed by a low cost carrier onwards rather than going direct. However make sure you are careful of the baggage allowances when doing this, as scheduled airlines give greater baggage allowance compared with low cost carriers.

Frequent flyer to your overseas holiday home?
There is further advice...
* Receive the benefits of frequent flying
If you are a regular flyer, and even better if you stick to the same airline - it pays off to join a frequent flyer programme and collect air miles.
* Pack light...or obtain a local wardrobe
A number of low cost airlines appear to offer brilliant prices to short haul European destinations, however once baggage is added the prices don't look so good. If you can, pack lightly and stick to carry-on luggage. However if you can't bear to leave your holiday wardrobe at home, create a secondary wardrobe at your overseas home (or with a friendly neighbour) containing those bulky necessities you needn't pay to bring over with you. Don't forget to keep a lock on this cupboard if you rent out your property...
* Break the habit
You may have travelled to the same airport for years, it being the closest or largest, however do some research and you might find cheaper flights to another airport which although not as close, may be far cheaper.
Keep a log of flights, prices and when and where you booked to refer back to Remember when you found those great deals, and try and book again at a similar time. Benefit from travelling the same route frequently by sussing out the cheapest times to fly to your particular destination.