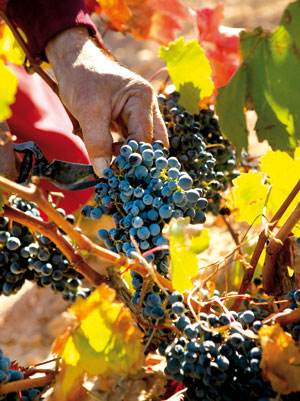 After Paris, Bordeaux in South-west France is apparently the city where most French people aspire to live. Following the briefest of visits - just one day wandering around this compact and elegant city - it's clear why; and equally why it's beginning to appear on the radar of international property buyers.
Well-supplied by international airlines, and by 2020 only two hours from Paris by TGV, France's high-speed rail service, it sits at the heart of one of the world's most famous wine-producing regions, and offers attractive lifestyle benefits and rich investment potential.
"It's a beautiful yet relatively unknown city, but with its grand Haussmann architecture it feels like a mini Paris," says Doug Storrie of Maxwell-Storrie-Baynes, part of the Savills French network.
"It's easy to get around, affluent with old money, but not blingy. Its pretty boulevards are now a radiant cream-coloured limestone, it's got a great tram network and there is plenty of culture there: theatre, art, museums, a university, good schools."
The elegant 18th-century houses of the city centre, with their wrought-iron balconies, are the legacy of a golden age that had ended by the 20th century.
But in 1995, Bordeaux's dynamic new mayor, Alain Juppé, began a €2 billion clean-up of the city that has helped to transform its fortunes.
The city became Europe's largest Unesco-listed urban area in 2007, and it is now a fantastic, clean, modern, elegant metropolis that is sometimes compared with Prague, St Petersburg - and Paris, of course.
Bordeaux has a population of 243,000, and it is the main city of the Gironde area, within the Aquitaine region. It has a Mediterranean climate, and, because it is also one of the cheapest towns in southern France to buy a house, Parisians are moving there.
Affordable city pads
In the centre of Paris, the price per square metre for an apartment is €12,000-€15,000 (£10,000-£12,500). In Bordeaux, comparable properties cost €5,000-€6,000.
Only 2hrs 55 mins from Paris by TGV, it is also well-linked internationally (the airport has 140 daily flights to 60 cities worldwide), and has uncrowded beaches, and surfing only 40km west, in Arcachon and Cap Ferret.
While there are a growing number of tourists taking mini breaks in the city, there are also wine tourists and wine trade business people who need places to stay during conferences.
So there is a year-round short-term rentals market too, something overseas buyers are beginning to appreciate, according to Kirsten Pollard of Home Hunts, the buying agents.
"I have an American client who has bought a Haussmann one-bed apartment in the centre as an investment property for €465,000 (£388,000), and he's renting it out for €1,100 (£920) per week," she says.
"A one-bed apartment could cost from €300,000 to €500,000. But there's also the up- and-coming fashionable Chartrons on the river - warehouse-type properties in the former wine-merchant district, with a villagey feel - for €250,000 to €450,000.
"Prices are going up around 7-9 per cent a year in the centre of Bordeaux."
The Golden Triangle
And there's a "Golden Triangle" area where you'll pay a premium for period apartments near the central shopping area, Rue Sainte-Catherine, reputedly the longest pedestrian shopping street in Europe.
This triangle is approximately between Les Allées de Tourny, Cours Georges Clémenceau and Le Cours de l'Intendance (Bordeaux's Bond Street), according to Karin Maxwell, another partner of Maxwell-Storrie-Baynes.
"I paid €230,000 for a one-bed flat five years ago, that is now worth €330,000 and is renting for €600 per week. Quite a few British people have moved to Bordeaux city now, and the prospect of the quicker TGV route to Paris is pushing up prices, too.
"One-bed and two-bed flats in central Bordeaux sell like hot-cakes. The area around the Jardin public [north of the Golden Triangle] is another good area, plus the older part of town, around Parc Bordelais, is up-and-coming too."
Ideal for a family relocating, Maxwell-Storrie-Baynes are selling a five-bed, three-bath, architect-designed home, with a pool, in the sought-after residential area of Caudéran, for €693,000 (£577,900).
According to Leggett Immobilier, the average price in Bordeaux is €242,000 (£201,800), but in the Aquitaine region as a whole the average price is €182,000 (£151,800), and it is the beautiful countryside around the city that is especially attracting non-French buyers.
Vineyard properties around Bordeaux
"The area in and around Bordeaux is proving increasingly popular with international buyers," says Mary Hawkins of Leggett.
"We have seen interest from the UK and North America for a long time now, but in recent years these buyers have been joined by those from Russia, China and further afield."
The Chinese, in particular, have an "insatiable demand for vineyards," according to agents. Last year, the first Chinese buyer bought a Saint-Emilion Grand Cru vineyard, and South Africans are also showing increased interest right now.
"The market for vineyards is growing," says Storrie.

"There are around 8,000 vineyards in the region, of which there are about 40 on the open market at a time. Vineyard buyers tend to divide into three types - they tend to be either investors purchasing for the commercial side; those that want a nice château that comes with some vines, maybe a so-called hobby vineyard of less than 20 hectares; and finally those who want the property for the land - maybe farmers."
Red wine, of course, is what has made Bordeaux famous, and the mighty wine region spreads 60 miles around the city, along the biggest estuary in Europe and three rivers: the Gironde, Garonne and Dordogne.
A wine map of the area shows four large sub-regions: Medoc and Blaye (along the Gironde Estuary), Graves (the home of Sauternes, south of the city/Garonne); Saint-Emilion (north of the Dordogne river) and Entre Deux Mers (east of the city between the Garonne and Dordogne rivers).
It is this latter area "between two seas" (or rivers) which is sought-after by international second-home owners, for its rolling countryside populated with chateaux and vineyards.
"This is the lifestyle that is the most compelling: the vision of sitting on your terrace, drinking (your) wine with friends," says Storrie, who says property prices, after falling 10-20 per cent during the downturn, are now back close to pre-crisis levels.
Between two rivers
In the Entre Deux Mers area that is Maxwell-Storrie-Baynes's bread and butter, entry level is around €700,000. This can buy you a nice rural (but not isolated) country house - maybe a farmhouse or a manor house - with four to five bedrooms and a decent-sized garden, close to some lovely bastide villages.
"But around €1.2 million is entry level for a vineyard," says Storrie.
Hotspots include the bastide town of Créon, chocolate-box pretty Saint-Emilion, Pujols, Duras and Gensac.
Saint-Emilion: the AAA location
Saint-Emilion, home of some fabulous AOC red wines, is the big draw, and local agents report that, because there's hardly anything on the market there, interest tends to be for properties within 10-15 minutes of the town.
"It's a tiny, beautiful, historic city," with only about 2,000 inhabitants, "yet it gets very busy with tourists in the summer," says Storrie.
"Village houses are small, with no gardens, and rarely come on the market, as they stay in the same local families for generations. A two-three-bed home needing refurbishment might cost €300,000-€400,000."
The average size of a vineyard in Saint-Emilion is 6-7 hectares, according to Storrie, and the cost ranges from around €400,000 to €1million per hectare - rather more than the Entre Deux Mers average of €18,000.
But for those who want to renovate a home rather than make wine, Leggett have a "project": four stone walls and a roof with a south-facing garden and a two-bed annex overlooking the rooftops of Saint-Emilion, for €477,000 (£397,800).
Entre Deux Mers: vineyards and chateaux
One example that Storrie cherry-picks is a beautifully restored five-bedroom farmhouse near Monségur (in the south of Entre Deux Mers) that comes with several stone barns ripe for conversion for gîte accommodation.
Priced at €795,000 (£662,800), it is set within 6,700m2 of land, with a swimming pool, and is bordered by vineyards on three sides. It is a handy hour from both Bordeaux and Bergerac airports.
Or near Sauveterre de Guyenne, for €996,000 (£831,000), is an 18th-century five-bed farmhouse on 10 hectares of land that comes with a two-bed guardian's house, four-bed gîte, swimming pool and outbuildings, that would be ideal as a wedding venue.
For a handsome four-bed vineyard chateau, with 28.5 hectares - of which 15.4 hectares are under vines producing red and white wines - you would need to pay €1.48 million (£1.23 million), but it does bring an income of €12,000 per year.