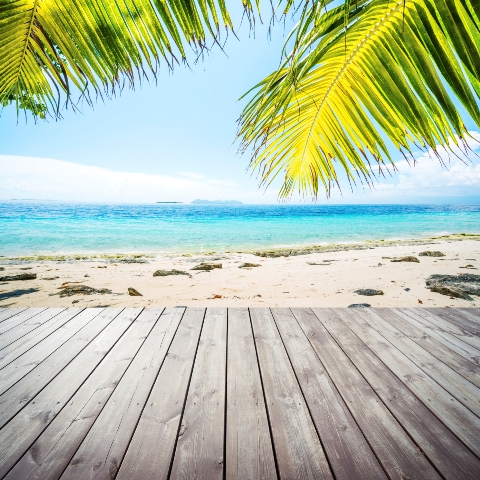 The little English-speaking country of Belize has long been known for its handful of Caribbean islands lying just offshore of the mainland, especially Ambergris Caye of Survivor fame. Leonardo Dicaprio also owns an island in the north of the country.
However, another face of Belize is also beginning to attract attention. This country's lush, mountainous interior and breathtaking shorelines are drawing the notice of retirees from the US, Britain and Europe, interested in a Caribbean lifestyle.
Many people, reaching this stage of life, are reminded of what's really important. This realisation is spurring a new generation of folks looking for opportunities around the globe to embrace a self-sufficient, resilient lifestyle. In this context, Belize stands out.
As recently as a few years ago, the numbers of foreign retirees living in Belize numbered only a few dozen. Today, small but ever-expanding communities of expats and retirees seeking a back-to-basics lifestyle have established themselves in along the coastline.
A combination of natural factors - climate, the Belize Barrier Reef, a Caribbean flavour, as well as the Maya ruins make Belize truly Mother Nature's best kept secret. Bordered to the north by Mexico, to the west and south by Guatemala and to the east by the Caribbean, Belize considers itself to be both Caribbean and Central American.
Belize has the world's second largest reef barrie and its Blue Hole can be seen from outer space. Three of the Western hemisphere's most breath-taking coral atolls are off the coast of Belize. There are numerous varieties of wildlife shelter in the inlands. Bird watching, nature trailing and water sports are popular in Belize.
To be approved for the programme, the applicant must be 45 years old or more, and have a non-Belizean based salary of 2000 dollars (£1,242) a month. Once qualified, individuals receive a number of tax and residency breaks including exemption from all taxes on income and receipts.
The programme includes a number of other incentives. All import duties and taxes on personal and household effects are exempt upon first importation into Belize, while cars and boats also receive tax breaks every five years.
Qualified Retired Persons (QRPs) are entitled to own rental properties, and include any dependents as part of their move. The programme also allows business to be carried out within the country (if the business activities are largely outside Belize.
With its Caribbean climate and laid-back lifestyle, the property-market in this English speaking country experienced significant improvement in 2012 and this pattern has continued into 2013. Says Luke Smith, Managing Director of Crystal Investment and Real Estate:
"The tourism, agriculture and construction sectors are progressing rapidly. Among the Central American countries, Belize has the largest foreign population who enjoy a low cost of living. Water, electric, telephone, local goods are all inexpensive".
Smith did point out that the country has "two prices for everything- the local price and the 'rich foreigner price'. Since the majority of properties for sale are not advertised, the best way to get a feel of the difference between the Belizean price and the non-Belizean price is to travel the country and get a feel for it".
An ocean-facing bungalow can be purchased for $149,000 while a single-family home starts from around $250,000. You might also consider purchasing a plot of land, with prices starting from just $15,000 dollars. Crystal Investment can help with the latter: they are "offering investors and retirees the opportunity to purchase prime, land plots at The Palms at Corozal, in Northern Belize, which lies on the Caribbean Sea..."
With all the country has to offer (including stunning coastal views and towering mountains), it is no wonder that more and more people are looking to retire to this gem of the Caribbean.