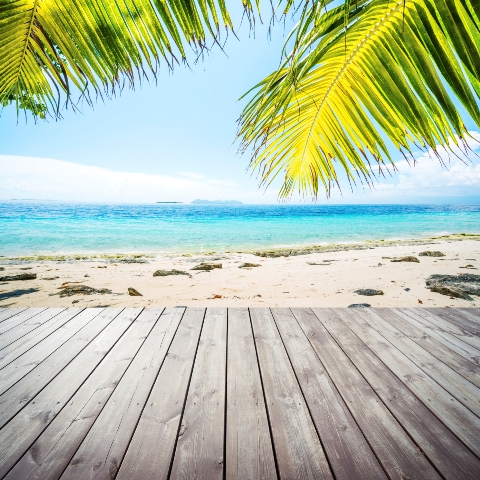 Sales are up 80 per cent on last year for one Portuguese estate agency, due almost exclusively due to the Golden Visa scheme.
This market update from Charles Roberts, Managing Partner of Fine & Country Cascais, provides a candid view of the current market and maybe a taste of what might be in store for Spain, who have just passed their own Golden Visa residency scheme.

What are the key factors affecting the property market in your country and region right now?
There is a feeling in Portugal that the worst of the country's economic crisis is over and that real estate prices have finally bottomed out.
This does not mean that there is any significant increase in domestic residential transactions as there is no liquidity in the system as the banks are still restructuring themselves and still trying to offload building stock that they have repossessed from bankrupt developers.
In order to spread their risk, the banks are offering 100 per cent mortgage finance to Portuguese residents on properties repossessed by the bank. Better to have a block of 100 apartments with 100 mortgages that a block of apartments with only the developer owing money to the bank.

For the "touristic" market, which up until 2008 was buoyant with banks funding almost 90 per cent of the purchase price for foreigners buying in areas such as the Algarve and Silver Coast, the story remains grim.
There are tens of thousands of resale properties in these areas which were bought in the 1990's and up to 2007, many with mortgages.
The owners simply want to offload their properties as they can no longer support the mortgage and maintenance costs of owning a property abroad.
They may have had a guaranteed rental scheme that has now expired or never functioned correctly in the first place. In many cases the owner will sell at a price simply to extinguish the mortgage and lose the initial capital of his own.
This depresses prices severely and means that developers with new product are hamstrung by the resale market that will take many years for the backlog to clear.
Prospective buyers are almost exclusively cash buyers looking to drive a very hard bargain.

The heady days of the 1990's and first five years of the new century were dominated by easy credit and a feel-good factor by the purchaser concerning his job back home and rising equity in his principle home in his country. This has gone and will never return in the same form.

The "Golden Visa" Effect
The biggest single factor affecting the middle market of property has been Portugal's introduction of the Golden Residency Permit - [as already reported on this website].
In simple terms, any non-EU citizen of good standing can obtain a five years Residency Permit in Portugal by purchasing a property of above €500,000.
This allows unrestricted travel within the Schengen Zone and after the fifth year the applicant can apply for a full Portuguese passport.
90 per cent of the demand from China
This has seen a boom in sales in the middle market with 90 per cent of the demand coming from mainland China. There is also demand from South Africa, Brazil, Angola and the Middle East.
The motivation behind the Portuguese Government's introduction of this scheme has been partially to give a boost to property sales but also to attract high-net-worth individuals into the country who will invest in other sectors of the economy.
By way of example, Portugal's equivalent of the National Grid is now 50 per cent owned by Chinese. There is a feeling that European entrepreneurs have no liquidity and no access to liquidity whereas those from the BRIC countries are in the reverse situation.

The profile of the average buyer for the Golden Residency is wealthy and worried about the political and economic stability of his home country. He is therefore acquiring an insurance policy in case something goes wrong at home.

Extra tax incentive for Non Habitual Residents
Portugal has made things even more attractive for these investors by introducing a special tax regime for Non Habitual Residents whereby any income derived in Portugal is taxed at a flat rate of 23 per cent and all income from outside Portugal is zero rated.
This has become particularly attractive to residents of areas such as Scandinavia with very high tax rates on pension income. The scheme is a version of the British Non Dom scheme but perceived to be more advantageous.

Who is buying what right now?
The Chinese market for the Golden Residency Permit are only interested in new, modern contemporary architecture, finished product (preferably furnished) and with good potential rental income. Feng Shui also plays its part.

What little touristic market that exists is no longer prepared to accept second best as was the case pre-2008. They are very price conscious and looking for well designed product of good quality and with good views.

In comparison with pre 2008, the British market is probably less than 10 per cent of what it was.
The Algarve, Silver Coast and Blue Coast of Portugal have always been the popular areas for British holidaymakers looking for a holiday home.
The areas of Lisbon, Cascais, Estoril and Sintra have always been popular with the British who want a second home rather than a holiday home. These buyers are usually "cash buyers", savvy on today's market and looking to purchase distressed assets at bargain prices.

What about the market going forward?
As long as the Golden Residency Permit continues and providing that other countries do not produce more attractive schemes, we look to the future with confidence.
The Non Habitual Resident Tax Scheme is also bring us a number of high value sales and we are now dealing with markets that previously had no interest in Portugal.
By way of example President Hollande's tax regime in France is benefitting Portugal tremendously with droves of wealthy French purchasing property here to flee the punitive taxes in France.

We do not see much short or medium term growth in the foreign touristic market and the domestic residential market will only grow once the banks are in a position to lend.
Thinking of buying in Portugal? Read our guide to the Algarve vs Silver Coast here; or search here for properties for sale in Portugal.