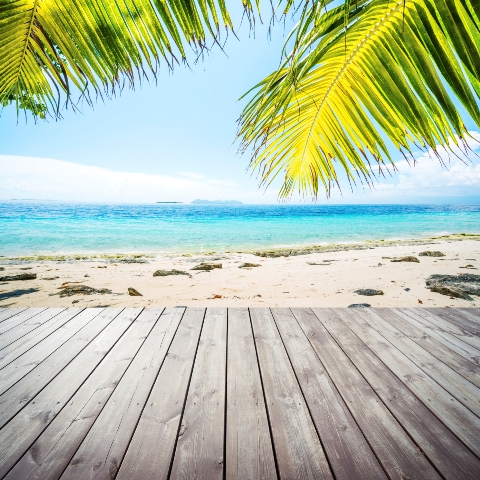 Future expats budgeting for their move abroad shouldn't forget to research what life's little luxuries - as well as those unavoidable bills - will cost them once they've moved into their new home.
This advice comes after a survey by The Overseas Guides Company revealed that the price of a glass of wine or beer, a meal out or a night at the cinema can vary significantly across those countries most popular with expats.
Once any mortgage or rental payments, council tax, groceries and utilities bills are all paid for, it's often life's little luxuries that cut into an expat's monthly budget.
It's all very well fuel being cheap abroad - but if you have to pay a small fortune for a drink or meal out, that saving may become inconsequential.

A glass of wine or beer
The survey revealed that France remains one of the cheapest places to enjoy a quality glass of wine.
Alexis Goldberg, The Overseas Guides Company writer based in the Languedoc, comments: "One of our favourite things to do is enjoy a drink in our local bar on an evening and despite all of the years that we have called the Languedoc home, it never fails to be a pleasant surprise when we are charged just €1.20 (approx. £1.02) for a large glass of lovely wine that you would be likely to pay £5 or more for back in the UK."

Alexis also revealed that at €3 (approx. £2.58) a glass, beer is slightly more expensive than wine in her local town.
Therefore, if beer is your drink of choice, expats may be wise to look further south for the real bargains.
Ben Taylor, The Overseas Guides Company writer in the Algarve tells us that you will pay just €1.20 for a regular-sized beer (typically half a pint) compared with the equivalent over here, which normally hovers around the £2.50 mark - more if you are in London.
An article in the autumn issue of A Place in the Sun magazine (in all good newsagents now) reveals the lower cost of living from a pair of retirees based in Lagos. Even the wine in Aldi is cheaper there than in the UK!
Moving onto Italy, this country follows closely behind with a glass of beer setting you back just €2 (approx. £1.70) in a village bar.
A night at the flicks
How about if you fancy a night out? Where are you most likely to have to part with a small fortune just for the pleasure of watching the latest Hollywood blockbuster? Cinema ticket prices in the UK average out at around £6.40 but can be as much as £10 or even more in the cities.
When looking at the results of the survey, it seems that the price of a flick is much of a muchness across Europe - France €5-7 (approx. £6), Spain €7 (approx. £6), Cyprus €8 (approx. £7), Turkey 20TL (approx. £7).
If anything, it is the USA where you can get the cheapest cinema ticket, coming in at just $9 (approx. £5.70).

Although the ticket in the USA will cost you less, if you wanted to precede the film with a romantic dinner, the USA shoots back up to its position as one of the more expensive expat destinations.
The Overseas Guides Company writer Carole Wirszyla, who lives with her family in North Carolina, confirms that "Alcoholic drinks can push the restaurant bill up significantly but it is possible to get a meal for two in a nice restaurant for $50 (approx. £33) but don't forget that you will have to pay a 20% tip on top of that.
"When it comes to grabbing a quick bite or drink, you have to tip every time - this needs to be factored into your budget if you're planning a move to the USA."

Cheap eats
When it comes to dining, things are considerably cheaper back across the pond in Europe where set menus are the cheapest and best value options.

Sally Veall, The Overseas Guides Company Spain writer on the Costa Brava, confirms: "A typical set menu, which is always fresh and delicious, should only cost around €12 (£10.27) and this includes food, water and wine."
A similar set menu, complete with food, water and wine, is the same price in neighbouring Portugal (€12), France €12-15 (approx. £10-13), Italy €12 and €10-15 in Cyprus, but that is excluding wine.
Amy Baker, Assistant Editor at The Overseas Guides Company concludes: "When it comes to those living costs that you wouldn't necessarily factor into your weekly budget, it seems that Europe is still a significantly cheaper option than here in the UK and to some extent, over in the USA.
"Therefore, if you are someone that enjoys life's little luxuries, we recommend setting your sights on France, Spain, Portugal and their neighbours. After all - hundreds of thousands of expats can't be wrong!"
Read more on the lifestyle and benefits of moving to France, Spain or Portugal.