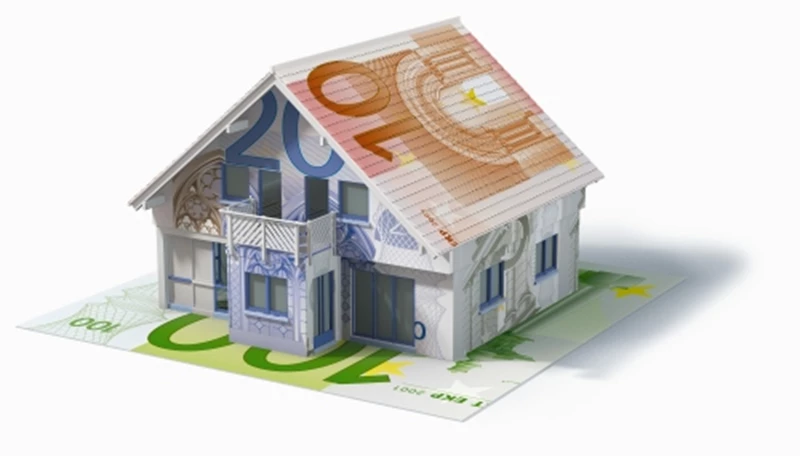 If I'm buying a property abroad, should I raise the finance from my UK property, or by taking out an overseas mortgage?
If you have sufficient equity in your UK property, you can certainly choose to take out an additional or new mortgage to buy your overseas property. But you should still seek legal advice and ensure that independent checks are carried out on the property.
Taking out an overseas mortgage is becoming increasingly popular, especially as the market has become more developed and competitive. It can potentially also be more tax-efficient than paying with cash. For example, if you take a mortgage out on a property in France or Spain, it may reduce your inheritance tax liability as there is a debt on the property.
The mortgage process can be relatively straightforward, especially if you use a specialist broker. It will have great knowledge of the overseas markets and can source the best possible deal for you. It can also ensure that you're put in touch with specialists in your chosen country, to enable then to comply fully with planning and legal conditions and assist with currency exchange.
One of the biggest advantages of taking out an overseas mortgage is that the lender will do its own checks on the property, ensuring that a proper legal title exists, that the property is registered in your name and that a valuation of the property takes place.
At what stage should I apply for a mortgage - before or after I've found the property I want?
It's sensible to get the mortgage process started as early as possible, even if you've not begun to look at properties. You need to give yourself time to research the mortgage market, so that you can find the best possible deals and decide on things like whether a foreign currency or sterling mortgage will be most suitable for you.
In particular, you need to establish how much you can afford. An 'Approval in Principle' will tell you exactly how much you can borrow and what price range you can realistically consider when conducting your property search. It will also prove that you're a serious buyer, could make you better placed to negotiate price with the vendor, and could make the whole process quicker once you've settled on a property. Even better, it costs nothing.
How is an overseas mortgage different to taking out a UK mortgage?
Many people assume that taking out an overseas mortgage will be the same as taking out one in the UK. This is not so. Each country presents a myriad of national and local laws, customs, foreign exchange requirements and language barriers. And while much of the front-end administration can be similar, this is only the start of what can be a long and complicated process if it's not managed properly.
In the wake of the global downturn, overseas lenders are no longer using set criteria for their decision-making. It's much more down to your individual case, including the type of property you want to buy, as well as its location. They'll require more details about your income and outgoings, so it's important to have your accounts in good order
A key calculation used in the application is the debt-to-income ratio, which establishes whether your can afford to maintain the mortgage repayments. Your existing liabilities, including your UK mortgage or rental payments, loans, credit card payments and maintenance are taken into account, together with the proposed overseas mortgage payments.
How long does it take?
This really depends on your personal circumstances and the country where you are buying. Generally speaking, the application process for an overseas mortgage takes an average of six to eight weeks, at which stage you should have received an offer. But, occasionally, it can take several months and this is a good reason to start the ball rolling as early as possible, so that you're not hindered by any potential delays further down the line. It takes time to get all the necessary documents together, and you must be prepared for some strict deadlines attached to the process.
Should I not just go directly to a bank to get an overseas mortgage?
Options for borrowing from a UK-based bank are limited. You can go directly to a lender in your country of choice, but each lender has different criteria, and you may not necessarily be offered the most suitable loan, or the best deal available. You may also encounter difficulties with language barriers.
A specialist broker will have great knowledge of the overseas markets and are able to source the best possible deal for you. They'll also know of any restrictions and administration requirements, which will save you a lot of time, cost and hassle. Visit A Place in the Sun Currency for more information here. 
What if I'm a cash buyer?
This may help to secure the overseas property more quickly, but it can also pose some risks, so it's essential that you take professional advice. You should, for example, seek independent legal advice from a reputable English-speaking lawyer. In particular, they should ensure that an independent valuation of the property is carried out, which should point out any problems with the property. They should also check that you're buying a property with the correct title, and that you're being registered as the official owner.
Should I take out a foreign currency or sterling-denominated mortgage?
In some countries at the moment, sterling-denominated mortgages are limited. But in many cases, foreign currency mortgages can be more suitable and better value. It really depends on what you intend to do with the property itself. For example, if you're buying a property in France and are going to rent it out, the rental income will be in euros. It therefore makes sense to take out a euro mortgage, as the rent received can be held in a French bank account to service the monthly mortgage payments, thus avoiding the fluctuation in currency (and associated cost) when transferring euros to the UK each month.
Even small changes in exchange rates can make a big difference to the purchase price of your overseas property, your monthly mortgage payments or future rental income. Generally speaking, it makes sense that an overseas mortgage and the income used to service the mortgage repayments are in the same currency, thus avoiding exchange rate issues.
What do I need?
You'll be asked to provide a number of documents to the overseas lender. Most likely to be required are the following:
Passport
Proof of address (at least two documents, e.g. utility bill, council tax bill)
Last three to six months' bank statements
Last three months' pay slips for proof of income and outgoings
Last P60
If self-employed, the last two/three years' accounts and tax returns
In order to improve your chances of being accepted for an overseas mortgage, you must provide evidence of savings, as assets are considered important.
What if I'm self-employed/a pensioner/have had credit issues?
If you are self-employed, you can still apply for an overseas mortgage as long as you can supply at least the last two/three years' audited accounts and tax returns, and your last three to six months' personal bank statements. You may also need an Accountant's reference.
If you are retired and on a pension, you can still apply for an overseas mortgage, but it's important to check any upper age limits associated with the mortgages on offer. You should seek advice from a specialist broker who will try to source a mortgage to suit your individual profile.
If you've had credit issues in the past, it may well be more difficult to obtain an overseas mortgage as lenders like to see proof of a sound financial history. However, it depends on your individual situation so you should seek advice.
How much does it generally cost?
This depends on how much you are borrowing and the lender you are borrowing from, but a broker can source the best deal with the lowest fees based on your individual requirements and circumstances. The costs will be made clear at the outset, so you can make an informed decision before signing on the dotted line.
Generally speaking, you should also allow for at least 10 per cent on top of the purchase price to cover additional costs such as legal fees, local or government purchase taxes, arrangement fees, surveyors costs, and title searches.
click here to get mortgage advice