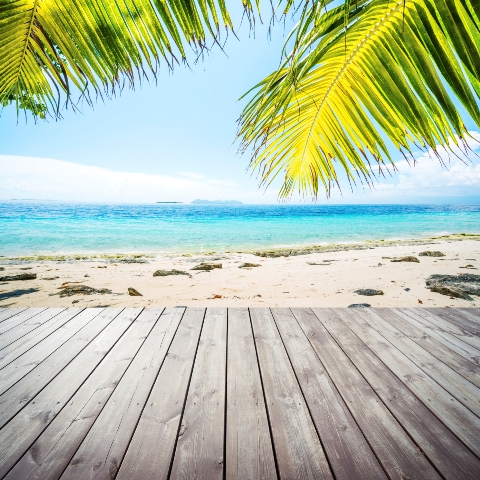 How did you become a chef and decide to move to France?
Before becoming a chef I was a Met policeman for 18 years. Always a keen home cook, to see if I was good enough to leave the police and start a career in cooking I applied and appeared on MasterChef. I made it to the semi-final and it turned out that one of the judges was a personal hero of mine, Rick Stein. Rick later offered me work experience at his Seafood Restaurant and then his Seafood Cookery School in Padstow, Cornwall.
After that I had a stint working with chef Alistair Little in London. I then appeared on the BBC's Food and Drink, working with Tony Tobin to create a charity dinner for 150 people.
Following that - one year before moving to France - we created Wine & Dine, a company offering people the chance to experience wonderful dinner parties cooked by me in the comfort of their own homes. Though hugely successful, France beckoned!
You chose to make the Dordogne your home - what makes this area so appealing to foodies?
Here, we're surrounded by a rural landscape filled to bursting with locally grown and reared produce. Every day is market day somewhere around here and you can't go anywhere without being cajoled into sampling some local ingredient or tasty morsel. Even the French refer to the Dordogne as the gastronomic heart of France!
How did you find your barn and what made it special compared with other properties you viewed?
We must have looked at around 50 properties before plumping for Bombel, our 17th-Century fermette. It was perfect for us as it had two huge stone barns, both in good condition, a pretty cottage, seven acres of land, a rural location and stunning views.
The only thing it didn't have was any habitable accommodation! We moved into the property in June 2000 and completed four months later with nary a hitch. The locals were fantastic and we remain best friends with the former owners, Ginette and Raymond, farmers who live just up the lane.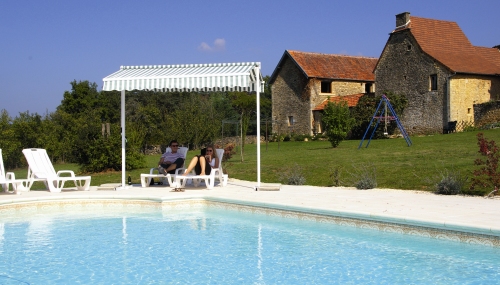 How much work have you done to the property since moving in?
One of the two barns houses both the cookery school and some accommodation while the other is for accommodation only. The farm had been uninhabited for 25 years before we moved in and both barns were nothing more than farm buildings previously used for storing farm machinery and so on. We had the barn with the cookery school converted first, then finished the other a couple of years ago.
Could you tell us a bit more about the facilities and accommodation?
We have a self-contained apartment for ourselves, which takes up the whole of the first floor of one barn (136 square metres). Then there are nine en-suite guest bedrooms split between the two barns, which sleep up to 20.
We have a 10m x 5m pool overlooking the valley below. Within five kilometres of us is the medieval village of St Genies with its shop, butcher, baker, bar, three restaurants, hairdresser, garage and chapel with 14th-Century frescos!
How was the process of setting up a business in France and when did you accept your first guests?
Setting up the business went quite smoothly considering France's infamous reputation for needless bureaucracy. The relatively recent system of Auto Entrepreneur (which provides a simplified entry into self employment) is a boon as it allows us to employ local artisans and seasonal help when we need them, as opposed to all the time and have them lay idle in our off-season.
We were able to have a series of trial runs held over five years until we finally cracked it and fettled our courses down to a working formula. We also run painting and digital photography courses using local English and Dutch tutors.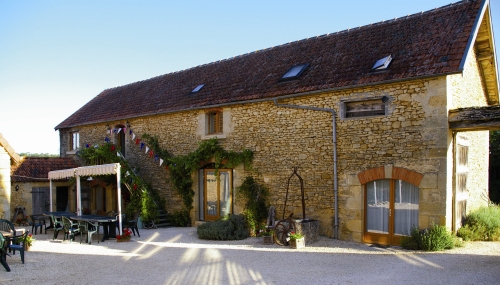 Do you think any of your customers envisage moving to France in the future?
I think just about every one of our guests has expressed a desire to move to France after seeing what we've achieved, although we warn them of the hard work involved and the need for absolute single-mindedness in terms of keeping that dream in sight.
Are there many expats living, or with second homes, in your local area? Which villages and towns around you are the most popular with British homeowners?
Quite a few British expats live around here. Fortunately, most of them are here permanently, so second homes aren't really an issue like they are in, say, Bergerac or Eymet.
The most popular places to settle around here are Sarlat and Montignac, both within half an hour's drive. Further afield are Domme and Beynac on the Dordogne river.