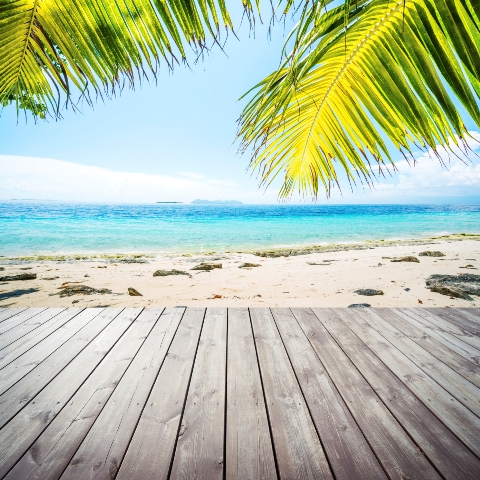 The first provisional trial dates have been set for UK buyers of property in Cyprus who were missold Swiss Franc mortgages, were 'misled' by their solicitors and are now facing demands for huge mortgage payments, threats of UK litigation and the very real chance of losing their UK homes.
Judicare Group, which encompasses a Spanish law firm, is currently acting on behalf of over 200 buyers and pursuing litigation in Cyprus, where the purchase took place.
The dates are in mid September and if litigation is successful in the UK courts it will still require the Cyprus courts to enforce the ruling. It believes that its approach will void the loan agreements and free UK buyers from untenable agreements.
Many have found their monthly mortgage repayments more than doubled after the banks in Cyprus advised that clients take out a loan in Swiss Francs as this currency was perceived as stable at the time and provided a low interest loan.
The barristers from the Cyprus law firm Triantafyllides & Christoforou (TCA Law), appointed by Judicare, claim that in many of the buyers' cases the Power of Attorneys used to sign the loan agreements were not valid as they were not signed in strict accordance to the legal process.
In most cases, paperwork was validated without a certifying officer present, making the loan agreement and any other documentation void through the use of this instrument. In addition, the provisions of the local lending laws were not met.
A recent escalation in the process has also seen judgements by the Cyprus courts against UK buyers being enforced in the UK, putting their assets at risk, and so it is crucial that any client receiving a Writ of Summons from a Cyprus Court does not ignore the service and seeks legal guidance immediately.
Judicare estimates that there are over 20,000 people in the UK in similar circumstances from purchasing a property in Cyprus from 2003 to 2008.
Neil Heaney, CEO of Judicare, says: "Our clients feel as though they have been let down by everyone - the banks and IFAs who misadvised them and the lawyers who failed to protect them. People were sold a dream home in a beautiful country with manageable monthly mortgage instalments. Many believed that rental income would help with the costs of the property but they didn't take into consideration currency fluctuations or the tough economic climate. Pursuing the courts in the UK only adds other difficult factors to the equation - time and money. We're advising people not to bury their heads in the sand and to seek advice as soon as possible."
Judicare is an international legal firm providing a wide range of legal services such as conveyancing and commercial litigation on and specialising in property investment recovery.
In this role it works solely on behalf of buyers (not developers or agents) helping them to seek compensation in the event of problems with the purchase of a property overseas. The company has a network of lawyers around the world and currently has client cases in twelve international jurisdictions Bulgaria, Cape Verde, Cyprus, Dominican Republic, Dubai, Egypt, Greece, Morocco, Poland, Portugal, Spain and Turks & Caicos Islands. It has a track record of recovering money for clients.
Judicare provides advice on what to look out for when buying a property overseas:
1) Find someone on your side. Appoint your own independent lawyer that is not connected to the developer or the agent and who acts in your best interest.
2) Currency fluctuations. Take out a mortgage in the currency that you are normally paid in so that you are not at the mercy of currency fluctuations.
3) Do your own due diligence. Go to the area where you are buying a property to ensure that you like what you are purchasing and its surrounding environment.
4) Finance. Don't base your investments solely on other people's recommendations. Do your own research, calculate your costs and decide on a budget before agreeing to buy.
5) Rental. If you are buying your property for investment, don't imagine that you will have a full season booked out. Take into consideration that inevitably there will be dry periods during the year which you will need to build in to your costings.
The positive affect of this is that property buyers in Cyprus are now much more aware of potential issues and the country still has much to offer second-home owners and retirees.