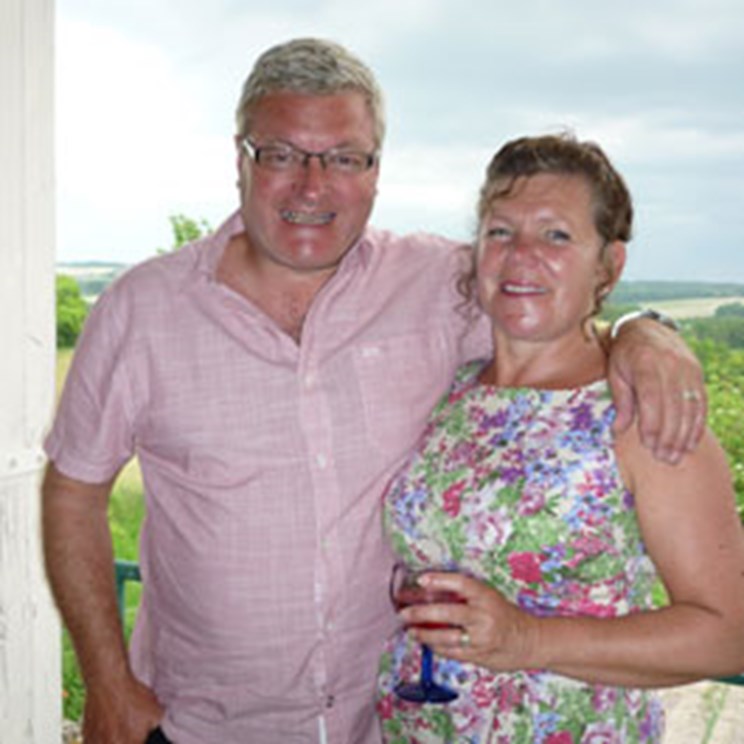 Far better exchange rates than you'd get from your bank, a personal over-the-phone service and access to experts who understand foreign buying processes are three good reasons. In case you're still not convinced, here are three examples of how currency specialist Smart Currency Exchange has helped people save money when transferring it overseas - not only to buy property!
For more information about transferring money abroad, click here to download this free report from Smart Currency Exchange.
"A saving of £1,000 on our Spanish apartment purchase"
The Radhanauths, from Horsham in West Sussex, used Smart to send around €60,000 to Spain to purchase their two-bedroom apartment in Cabo Roig in the Costa Blanca. It was only after a conversation with their neighbour that they discovered firms like Smart existed, let alone could save them money by offering exchange rates that are 2-4 per cent better than any high street bank.
"It had never even crossed our minds that there was another way to send euros to Spain, other than by asking our UK bank to do it, or doing it via on-line banking," said Andy. "So we're glad we found out about Smart, as saving around £1,000 through their exchange rates combined with the fast service they gave us were an unexpected bonus and made the fun of buying in Spain even greater."
A cheaper way of sending money for my regular trips to US
Pilot Bob Bright, a retired law lecturer and civil servant from the Northeast, makes regular trips to the US, which requires him to transfer pounds into dollars to cover his expenses and living costs, including his rent.
"When I began spending extended periods in the US for flying, I looked for a cheaper way to send money there than using the bank or a travel agent," said Bob, who came across material promoting Smart and decided to give them a try. "I was immediately impressed by the courtesy and helpfulness of the Smart people and my first transaction through them went very smoothly.
"To make a transfer, I simply send an email to my personal trader, advising the amount of Sterling I need to convert into dollars, transfer the Sterling into Smart's segregated client account and the agreed dollar funds arrive in my US account within 24 hours of my initial email. I can't expect better than that. My transfers are on an as-and-when basis and typically are for around £3,000."
Dordogne home purchase at time of poor exchange rate
When Neil Poyner and Marie Dolan (pictured above) left Oxfordshire to start a new life in France's Dordogne, they were especially thankful of Smart's competitive exchange rate.
"Our first currency transfer was for a £25,000 payment, required to buy our French home," said Neil. "The exchange rate for the euro was very poor at the time, at a level of around £1/€1.12, so we needed to get the best rate that we could find. Before acting on our estate agent's advice and using Smart, we had considered using a bank, but the difference between the rates that a high street bank can offer and what Smart can means that the bank is just not a competitive option."
The couple make regular euro transfers, typically on a monthly basis, to their French bank account. "My pension and our rental income is paid into our UK bank account, which we then use to buy euros to fund our day to day living," continued Neil. "In the last month we have purchased nearly €13,000 to pay on-going project costs."
Visit our Currency Zone in association with Smart Currency Exchange.