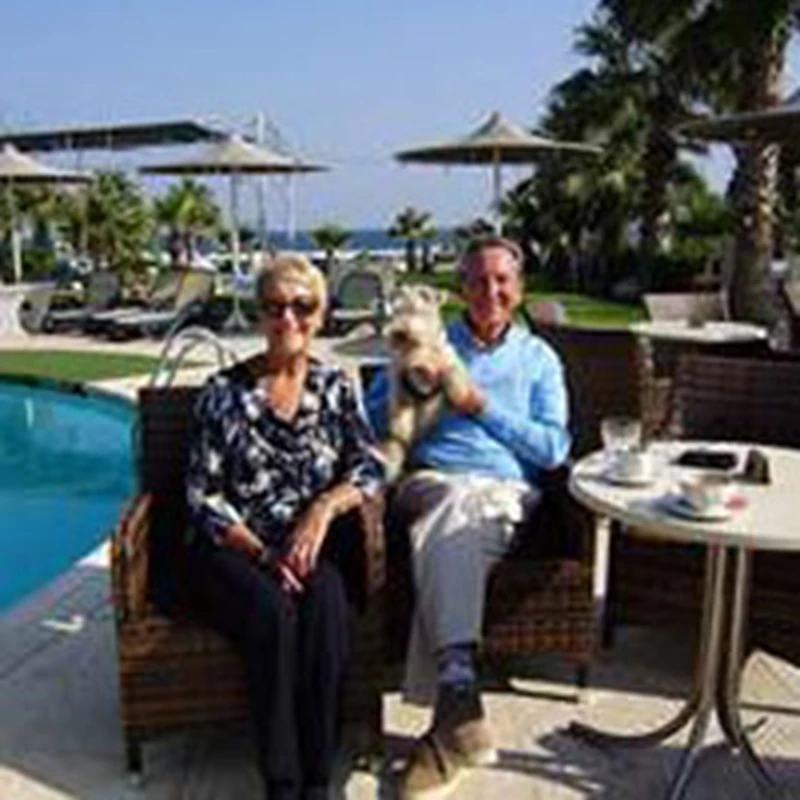 In the current issue of A Place in the Sun magazine Jasmine Harman has investigated exactly how people are faring in Cyprus but here we bring you news of a couple of expats for whom things have worked out especially well.
John and Claire Walters from Porthcawl in Wales were waiting to move into their new home in Cyprus when the banking crisis hit in March, but proof that many expats have been unaffected by the island's economic problems, the couple are now happily settled into their bungalow and loving life on Aphrodite's Isle.
They arrived in Cyprus at the start of November 2012, when they signed the final contract for their bungalow in Liopetri, a village in the Famagusta district, which they found with help from the Overseas Guides Company and local agents during two visits to Cyprus.
Delays meant completion was pushed back to the end of April, after which the developer would have been liable to pay a financial penalty. In the meantime, their estate agency provided them with free accommodation.
"Then in the interim the financial situation in Cyprus hit the headlines, as did a construction workers strike," said John, a 66-year-old retired business advisor.
"The developer used sub contract labour which meant he had limited control on progress. However, building resumed after we chased the builder, and we spent the first night in our completed new home in April."
John and Claire's bungalow has three bedrooms, three shower rooms and an open-plan kitchen-diner-lounge.
Since moving in, the couple have wasted no time in getting to know the local area, attending the local Anglican Church, visiting Famagusta's farmer's market and joining the short mat bowling club at a local hotel.
Asked if they have been affected by the banking crisis, John commented: "In all honesty, not at all. We had decided before leaving the UK that until we knew how the Spring budget might affect us, we would continue to operate our finances through our UK bank and to continue paying UK taxes. So, all our money was safe in the UK."
From his own experience, John offers the following tips for other people buying new-build property in Cyprus:
List your preferred requirements - including location and property style.
Research all the options on the Island.
Do not be rushed into signing contracts by an agent or developer.
Find out from your new neighbours realistically what needs to be included in the build contract. If it's not in writing it's not included.
It might suit you to purchase the kitchen separately - if so, discuss this with the builder.
Get everything agreed in writing and ensure that it is included in the contract.
White goods included by a builder are often of a basic standard, so have them specified in any contract.
Get a snagging list agreed and signed by an authorised representative of the builder or construction company.
When viewing properties, don't be afraid to speak to neighbours or get their contact details to speak to them later about the area and property.
Use a currency exchange specialist such as Smart Currency Exchange to transfer money from the UK to Cyprus - you get far better exchange rates than you would if you asked your bank direct to make the transfer.