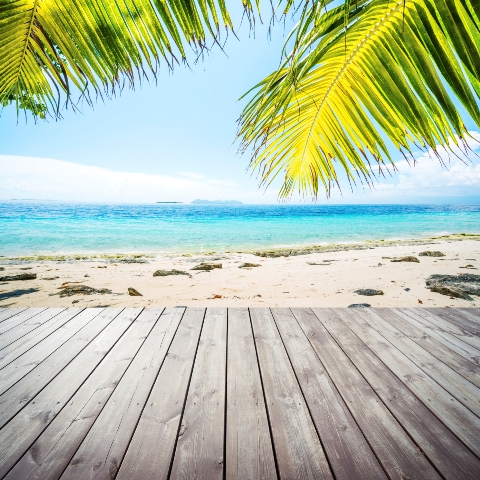 If you're thinking of buying a villa or apartment in Spain, you can't afford to miss A Place in the Sun Live on 27th-29th September 2013 at the NEC Birmingham.
Spain has been the most popular destination for visitors to A Place in the Sun Live since our very first show in 2005 and as such we have more exhibitors at our show selling property in Spain than any other destination.
Not only does a trip to A Place in the Sun Live give you the chance to find out about hundreds of different properties for sale in Spain and learn about new areas you might not have considered, but it's the best opportunity on offer to get as much free advice about buying a property in Spain, all under one roof at the NEC Birmingham.
Given its popularity, the Spanish advice sessions are held on the A Place in the Sun Hub at the centre of the show, with at least two sessions each day chaired by A Place in the Sun magazine editor Liz Rowlinson and featuring a panel of Spanish property experts, where they will be discussing the issues surrounding buying a home in Spain and answering your individual questions.
So far there are over 20 exhibitors signed up to sell property in Spain at A Place in the Sun Live, with many more expected to come on board between now and the exhibition.
If you're a fan of Andalucia, make sure you visit Al Andalus Real Estate, Anubi Servicios Inmobiliaria and Developments Worldwide and if the Costa Blanca or Murcia regions are more your sort of thing, drop by the stands of Town & Country Spain and Euro Prestige. Between them they've got properties all along the Costas with prices ranging from renovation projects starting at around the €10,000 mark up to 12 bedroom, 10 bathroom mansions which will give you little change from €10 million.
Research shows that visitors to previous shows were looking to spend, on average, around £160,000 on their Spanish property; see below for some examples of the type of property this could net you.
For those thinking of buying a property on the Spanish Balearic island of Mallorca choose between property developer Taylor Wimpey de España and specialist agent Mallorca Homes or if you want to head further south, MJ Homes have a selection of property for sale in Lanzarote with Salamanca Spanish Villas marketing homes in Tenerife.
If you're looking for a deal by buying directly from a bank, Anida ES have properties owned by Spain's second largest bank Banca Bilbao Vizcaya Argentaria (BBVA) on offer and if you're still not sure which area of Spain you might buy a home in, then Masa International, Property Consultants Spain and Buy a Home Spain experts are worth a visit.
If you're thinking of moving to Spain on a permanent basis, then make sure you pop along to the Foreign & Commonwealth's 'Know Before You Go' stand where you can meet the very knowledgeable Paul Rodwell, British Consul to Alicante, who has lots of top tips about how to prepare for your move to Spain.
Elsewhere at the exhibition, TV presenters Laura Hamilton, Jasmine Harman, Jonnie Irwin and Amanda Lamb will be making live appearances, passing on their foreign property buying knowledge learnt from years of presenting the show - and given that more episodes are filmed in Spain than anywhere else in the world, they're all pretty knowledgeable about the country too.
Tickets to A Place in the Sun Live cost £10 or two for £15 when booked in advance. Click here to book now.