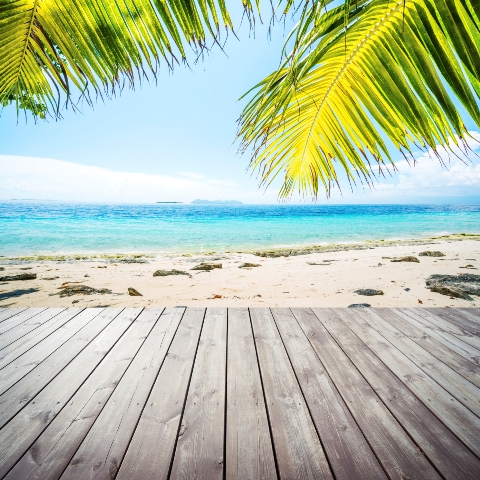 While Europe busies itself with sacking presidents and saving its currency, how about looking further afield for a holiday home with investment potential? Zoe Dare Hall seeks out three of the hottest current contenders in the emerging markets...
Brazil
Brazil is proving too tough a nut for the global crisis to crack. "It has one of the strongest growing middle classes in the world, now outranking the UK as a global economy and it will continue to grow rapidly in the next 10 years," says Roman Carel, a Brazilian investment specialist from the property consultancy Athena Advisors.
Unlike many European holiday home markets that rely heavily on overseas buyers, Brazil has a vast domestic population who consider their own coastline the most desirable place to go on holiday. Foreign visitors also can't get enough of it, with www.HomeAway.co.uk reporting a 370 per cent year-on-year increase in demand for Brazilian holiday rental properties.
As the nearest region to Europe, north-eastern Brazil's Natal region attracts most British buyers. It has some of the best beaches in the world, year-round temperatures of 28ºC and that vibrant Brazilian joie de vivre that visitors find hard to resist. A lot of cheap off-plan properties were being marketed a few years ago, and many developers have fallen by the wayside, so choose your project carefully.
"Brazil has 7,400km of coastline, so don't be taken in by glossy brochures and end up with somewhere isolated and unsafe," says full-time Natal resident Samantha Gore, the sales manager for the uv10 estate agency. "Make sure your chosen place has a distinct market for the development, and that it's near shops, restaurants and transport," she adds. For holiday home buyers, she recommends Shamballa, a gated development near São Miguel do Gostoso's pristine white sand beaches. Turnkey townhouses start from £91,000. Also look at the relaxed beach town of Pipa and Tibau do Sul, or at new golf developments such as Terravista, says Roman Carel.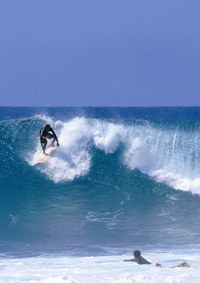 Cape Verde
Tourism is booming in the Cape Verde islands off West Africa, a six-hour flight from the UK, so forget off-plan and seek to capitalise on the great facilities and rental potential of properties on some of the big brand resorts that see near full occupancy all year round.
While every one of the islands has a distinct character and charm, for property buyers Cape Verde is 90 per cent about Sal, with its fantastic beaches, world-class windsurfing and tiny – but improving – main town of Santa Maria.
Beachfront Porto Antigo is one of the best-located, and pricier, developments. "On day one of her holiday there last week, an English woman stood on a roof terrace there, looked at the sea and said 'This is my dream'," says Adrian Lillywhite, Director of Cape Verde Property, who promptly sold the two-bed apartment for £160,000. The buyer and her husband will spend four winter months there every year.
Lillywhite also tips the Tortuga resort – where the O'Grille Beach Bar has just been named in the top 20 in the world by CNN's travel website, www.cnngo.com – as a great, busy beach resort with good-quality facilities. Two-bedroom resale apartments start from about £110,000.
For the purely investment-minded, Lillywhite can source various distressed deals for cash buyers, with fully-furnished apartments in Vila Verde available for under £100,000.
"We're also seeing British buyers look at the long-term investment potential of some of Cape Verde's hotel resorts for their Sipps," he adds.

Thailand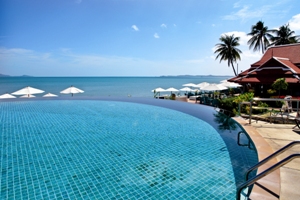 Thailand's holiday appeal is also on the rise, offering a fine line in exotic, barefoot luxury and possibly the world's best spas. It is also a haven for many Brits looking for a relaxed retirement, "policemen, firemen, builders – the sort that can retire early – plus people who backpacked there 30 years ago and want to return for good," says Richard Pentreath from Accent Overseas, who are selling apartments from £70,000 at Tudor Court in Pattaya, 90 minutes by motorway from Bangkok.
"It's a development that is being built to European standards by a British builder, and with 13 golf courses within 20km, so it's attracting a lot of British people who already live there and want to upgrade," says Pentreath. He is also marketing top-end villas from £500,000 in Bang Saen, a popular village among Thais wanting to leave nearby Bangkok for the weekend.
The top islands for British buyers and expats are Phuket on the Andaman Sea and Koh Samui on the South China Sea. They also see the greatest demand for holiday lettings, say www.HomeAway.co.uk, with demand up 70 per cent on last year.
"Nearer Bangkok, we've seen a growth of British expats in Hua Hin [Thailand's most well-established resort] or, for cooler temperatures and a vibrant country-city, Chiang Mai in the north," says Duane Lennie, managing director of Mango Nation.
For most buyers, Thailand is about lifestyle, "but while Phuket has a developed property market for foreigners, most of Thailand doesn't yet, so smaller cities and islands offer careful investors excellent opportunities", says Lennie.