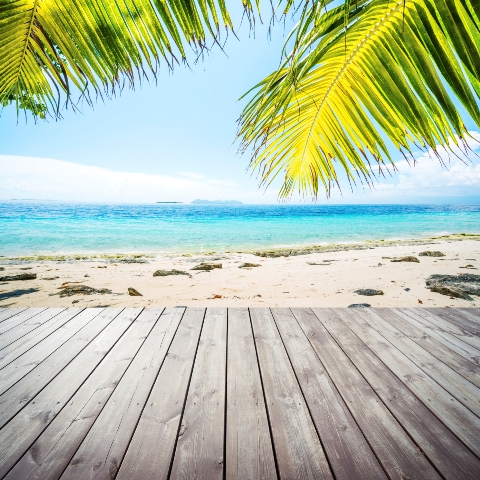 Six months ago we featured reader Rowena Sait when she was setting up her townhouse in the Paphos region for holiday rentals. Now we catch up with her again to find out how she's getting on and what she's learnt along the way.
Renting out your holiday home can be a great way of covering its running costs, or even making some useful extra income. When we bought a property in Cyprus we were looking for a long term investment. We were hoping to cover most of the costs of the property through renting it out for the majority of the year, whilst having a great place to go for our annual holiday in our favourite destination.
An ideal scenario…but the problem is everybody has cottoned onto this now! Gone are the days when you could just post an advert on a holiday home website and simply wait for the bookings to come in. With so many homes advertised for self-catering holidays, you need to be much more proactive - as I found out pretty swiftly. My partner and I had taken delivery of our 2 bedroom townhouse on the Anarita Chorio development in August 2010. Because it was located in the village of Anarita, handy for Paphos, we thought we might seek a long-term rental, but having no success with finding one through a local letting agency, we decided to change tack and market our property for holiday rentals instead.
The only problem was people kept telling us we had left it too late for the summer season. "You can't expect to get any bookings for this year," we were told by various people. "With so many houses available for rent you need to start marketing a year in advance for a chance to get any occupancy." We were disheartened but not put off. We were determined to make it work and we had faith in our property.
It's in a great location in a beautiful traditional Cypriot village, but in close proximity to Paphos town and the international airport. It's of a high standard and offers guests the perfect place to relax and enjoy their holiday, and we decided we would keep the weekly rental rate competitive at just £300 for a week's stay in August (high season). When we started to look on holiday home websites we were shocked to see how many properties there were advertised. For example, currently on www.holidaylettings.co.uk, there are 2,505 properties available to rent in Cyprus. What could we do to make our property stand out from all the others?
We decided to advertise with holidaylettings.co.uk, despite the high quantity of properties (a situation that is common on most popular holiday home sites), as we were impressed by their proactive approach to attracting holidaymakers to their website. After booking our premium advert (£299 plus VAT for a year), which also adds your property to TripAdvisor, we then went and booked a 'spotlight' advert (£70 for 3 weeks plus VAT).
The spotlight adverts work by placing your property in the pole position at the top of the search results relevant to your location. On average, spotlight adverts will be seen 25,000 times per week for people searching for holiday homes. Without the spotlight highlighting our home, I don't think we would have stood out from the other properties listed in Cyprus. The spotlights worked really well for us and we managed to secure three summer bookings. The cost for advertising is expensive and there are a variety of different websites that you can use such as holidaylettings.co.uk and holidayrentals.co.uk. If your standard advert alone hasn't attracted much interest it is wise to budget for at least one additional 'add on' to try and get some more enquiries. Also have a read of the advice pages on homeowner advertising portals as they include useful tips to attract interest and market your property. For example, the 'successful marketing' section on holidaylettings includes advice from the do's and don'ts for a great advert, to improving your search rankings.
Social media is a great platform to advertise your property and generate interest. I've created a Facebook page, which was easy to do and allows your family and friends to view your property. Most interestingly of all, you can actually advertise your property for rentals via the Facebook marketplace app. I also regularly 'Tweet' via Twitter @HolidayLet. We currently have just over 900 people following us, which is great for when we have special promotional offers running. Twitter is the ideal platform to network with other homeowners, property rental agencies, free directory and listing sites, as well as potential holiday guests. Best of all, it's good fun too!
One of the best ways to build up occupancy levels is through repeat bookings and recommendations. Keep in touch with past guests and make sure you contact them on their return. There are also things you can do to help them remember you, for example, we had some postcards of our property printed via VistaPrint, which we then left in our holiday home for guests to either send to friends or keep as a memento of their holiday. We also got in touch with a rental agency in Cyprus, Jane Sayce of Jane's Cyprus Properties. Jane has added our property to her books and is generating interest for us. Payment for her services is via a commission, so there is nothing to pay unless bookings are secured.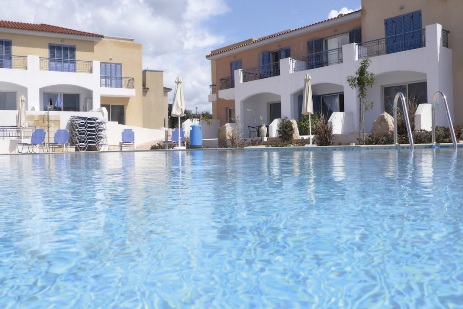 I asked Jane if she has any advice for potential overseas landlords. "Ensure the property has all you would require for a 'home-from-home' experience, those little things in place do make all the difference," Jane tells me. "Above all, a quality, smooth running property with good furnishings will ensure your guests enjoy their annual holiday and hopefully recommend to others and return again in the future!" Following this advice, we made sure we had everything in place for guests, for example, making sure there are enough coat hangers, an iron and ironing board, etc.
So how have our rentals gone in 2011? Not bad actually – considering the general economic climate. It could have been better but it could have been a lot worse. We secured our first two week rental for July via our spotlight advert on holidaylettings.co.uk and – probably thanks to wet weather in the UK - we got the whole of August booked as well. Unfortunately we had no bookings for September, which was frustrating as this is ideal holiday weather in Cyprus. However, we did have a week's occupancy in October with a friend. We were also delighted to get our first return booking for a week in November.
But our experience has not been without pitfalls. Of course we didn't think that renting out a property was going to be trouble-free (if it is you're extremely lucky!). Firstly, it can be very hot in Cyprus in the summer (sometimes in its 40's in August) and as such air-conditioning is needed. Unfortunately people often leave the air-conditioning running when it's no longer needed, which is not only harmful for the environment, but also frightening when you receive your electricity bill. We were shocked to receive an overly high bill for a two week stay of just under €200 (£170). If we hadn't put timers on our units it's scary to think how high the electricity bill could have been!
Another situation involved nearby homeowners attempting to undercut our prices. We were told by one of our guests that whilst they were staying in our property, someone else on the development offered them the use of their home on the resort for a very low rate. In fact the price, £150 for over a week's stay, would barely cover costs, let alone contribute towards the advertising fees that we have to pay. We couldn't afford to match the price but fortunately our guests chose to repeat-book with us. Generally most homeowners try to work together to promote the resort as a whole and forward any enquiries onto each other if they already have a booking.