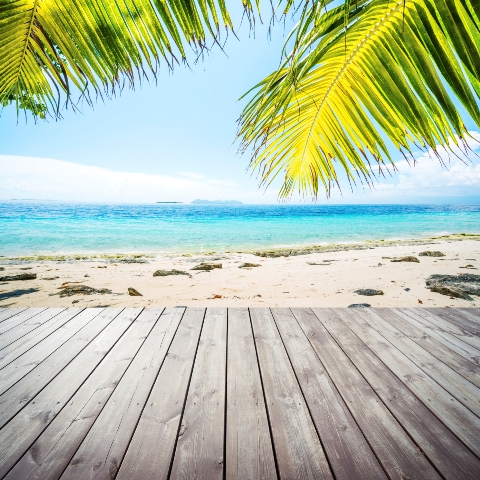 Ancient history, superyacht marinas, mega nightclubs and properties for every budget - the Turkish resort of Bodrum seems to have something for everyone.
Bodrum?
A 25 km-long strip of hilly, wooded land jutting out from the Turkish mainland in Mugla region where the Aegean meets the Mediterranean. The main town is Bodrum itself, where mega-discos rub along with harbour-side fish restaurants and historical sites. Dotted around the peninsula are a dozen or so fishing villages and resorts tucked into pretty bays, with more developments stretching up the hills behind them.
A bit of history
There's a lot of history in Bodrum, at least 4,000 years of it. In ancient times, it was named Halicarnassus and was famous for the tomb of Mausolus; more commonly known as the Mausoleum of Halicarnassus, one of the Seven Wonders of the Ancient World (it is no longer standing, but its stones were re-used to build the castle in 1402 AD).
The city was the birthplace of Herodotus, the Greek writer from the 5th century BC, and was besieged by Alexander the Great in 334BC.
Bodrum Today
Tourism took over from fishing and sponge-diving to become the main economic activity of the peninsula, and the population has trebled in the past decade to nearly 120,000. It is popular as a second-home destination for families from Istanbul and Izmir as well as northern Europeans. Estate agents, developers and tourist chiefs all say that they're determined to avoid "overdeveloping like in Spain", though in places they're already too late. However, Bodrum is still a ravishingly beautiful place, with resorts varying from the upmarket Türkbükü, the "St Tropez of Bodrum", to the more cheap and cheerful Gumbet. Despite huge numbers of tourists, Bodrum feels very Turkish, and benefits from the Islam-lite attitudes of Turkey, which allows the alcohol to flow while keeping out the sleazier elements such as strip clubs.
The British Connection
Various medieval crusades went through Bodrum, and Henry IV's soldiers built the "English Tower" of the castle in 1413. After that, the Ottoman (Turkish) and the British Empires rubbed along quite respectfully, with the British chipping off Egypt and Cyprus but staying out of mainland Turkey. So we only arrived in Bodrum peacefully, as tourists, over the past decade, and there are now officially 700 British households, though the real figure is undoubtedly much higher.
Home from Home
Brits will feel most at home in Gumbet (harshly nicknamed "Scumbet" by some), just over the headland from Bodrum town. There are English-type pubs, fish and chip shops and cafes serving proper fry-ups. Bodrum also has more and more clubs, associations and sporting groups for expats.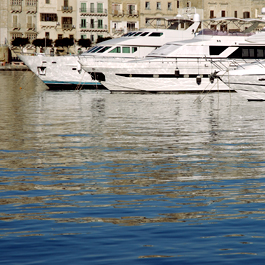 5 Great things to do in Bodrum
Spend the evening on the roof terrace at the Marina Yacht Club in Bodrum with live music.

Eat in the tangerine garden of an authentic Turkish restaurant at Bitez.

Go sailing from Bodrum marina in a traditional wooden "gulet" – fishing boat.

Visit Halikarnas Club – one of the biggest outdoor clubs in Europe, on the beach at Bodrum

Visit a traditional Turkish bath – or hamam – in Bodrum
Climate
In summer, the mercury can hit 40ºC during the day, and mid-30s is quite normal. In winter, temperatures can fall to single figures, and you get occasional frosts. Heavy rain is common in December and January, but virtually unknown in the summer.
Getting there
At nearly 3,000 km from the UK, flying is the only realistic option – tempting though the four-day Orient Express train via Istanbul is. EasyJet flies into Bodrum Airport from Bristol, Liverpool and London, except in mid-winter, and FlyThomasCook has charter flights from all over the UK to Bodrum. Alternative airports are at Izmir and Dalaman, both around 200km away. The flight is 3-4 hours, and advance ticket prices start at £30

Case study
John Pinfield, 68, from Manchester moved to an apartment in Bodrum three years ago – and has no regrets whatsoever.
Retired and separated, I found myself living alone so I headed to Pedasa, just outside Bodrum, and it was the best move I've ever made. You've got the weather - even winters here are like an English summer; my pension lasts perfectly adequately here; and my family like visiting. There are people here all year, and my social life has improved by 100 per cent. I go out all the time, all over the peninsula, into Bodrum itself, or Bitez. It's like being 25 again! I've met more friends here than ever before and from all over the world, especially through membership of the Bodrum Hash House Harriers
We're a running club, but are more of a social club really. We go out every two weeks, never more than 10K, but you can walk, jog or run. You meet all the nationalities; yesterday I went out yachting with some New Zealanders who I met this way. The only problem here is the health service. We're not in the UK, so you have to go private - at least until Turkey joins the EU.