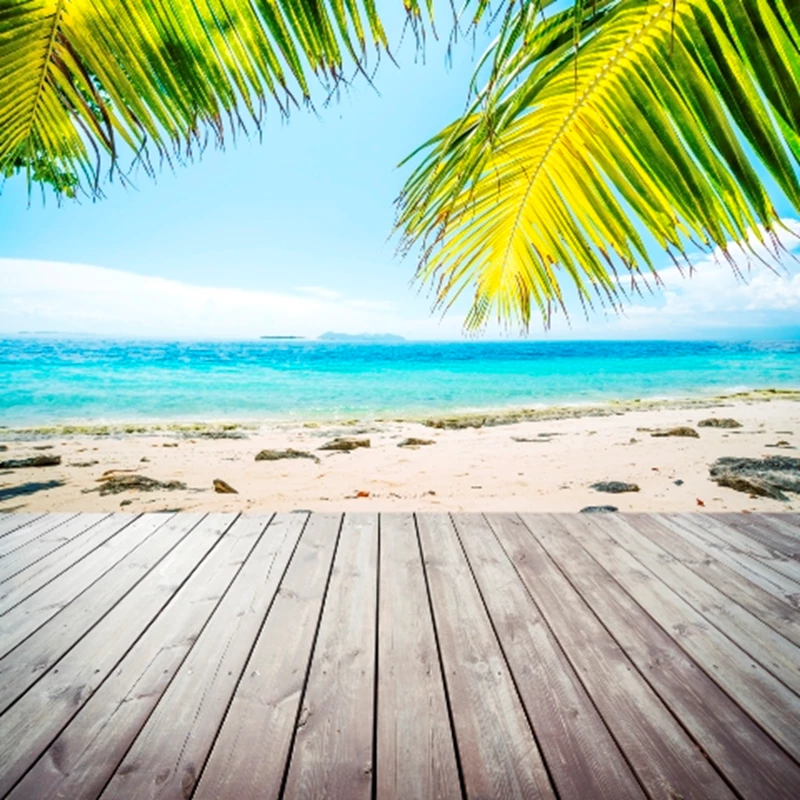 Property hunters with a unique sense of style and a taste for danger may be interested in this unique Californian property - a UFO shaped home situated on top of a volcano.

Ok, so it's not technically a volcano, it's actually a volcanic cinder cone. But this impressive two bedroom, two bathroom house is certainly striking. Featuring a glass dome formed from concrete and bent-fir beams and grounded by glass walls, there is also a centrally located fireplace which heats the property. Also included are a one-bedroom guest house, a lake, 60 acres of untarnished land, a three-car carport and a rooftop observation deck that looks over the stark lunar like landscape.

The property was put on sale in September 2009 by local celebrity and owner Huell Howser, who has hosted California's Gold, a travel show on the Los Angeles radio station KCET, for the past 20 years. However, it has so far failed to attract any buyers possibly because of its isolated setting. The home sits in the middle of the desert in the Newberry Springs area of San Bernardino County and is about two hour's drive from LA. While Newberry itself has a population of around 3,000, you are unlikely to have many visitors in this desolate location.

The property is being listed by a number of agents and can be yours for $750,000.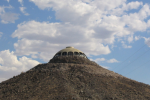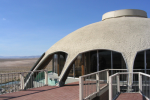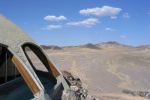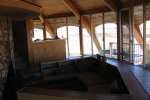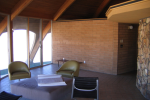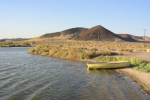 Pictures courtesy of Deasy/Penner & Partners.