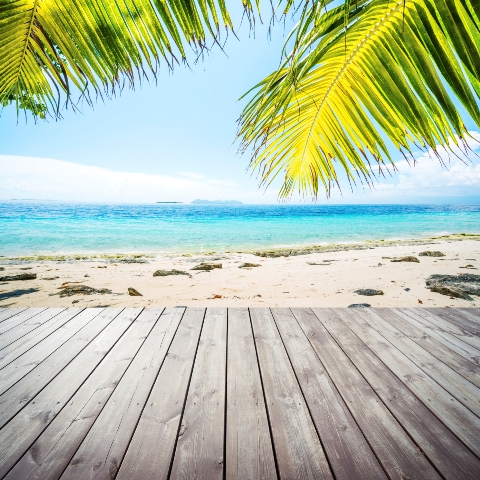 With property prices throughout France on the rise, first time buyers have had to come up with increasingly inventive ways to get onto the property ladder. But few have taken the same approach as Jérémie Buchholtz, who has converted a garage into a stylish studio apartment in Bordeaux.

His new home, located on Passage Buhan, is situated on the artistic left bank of the river Garonne in a thriving cosmopolitan area popular with artists and young families, where prices are high. But the freelance photographer paid just £70,000 for his 441 square foot garage, and after extensive clearing and building work, brought the total renovation project in at just £121,000.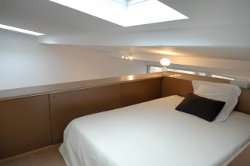 With the help of Matthieu de Marien, one of the partners at Fabre/deMarien, a team of Bordeaux architects who had a track record of unique building projects, Mr Buchholtz was able to build a bachelor pad with everything he needed for living and working.
The property includes an office space, a small but functional kitchen, a loft area for sleeping, a cube-shaped construction which houses the toilet, shower room, changing area and a laundry area and even an outside patio area.

"I'm a person who doesn't need a lot of space but I do need that space to work for me," says Mr Buchholtz. "This is functionality by design but apart from that — it's just a funky, cool place to live."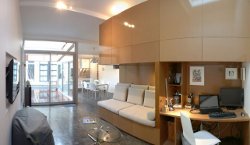 The other obvious upside was cost. The project was significantly less than buying a property in Bordeaux outright or buying in Paris which would have been Mr Buchholtz's first choice: "I could maybe have bought a portable toilet in Paris for the same price," he said.
Search for property in Bordeaux
Read our guide to buying a property in France

Watch a video of the garage house