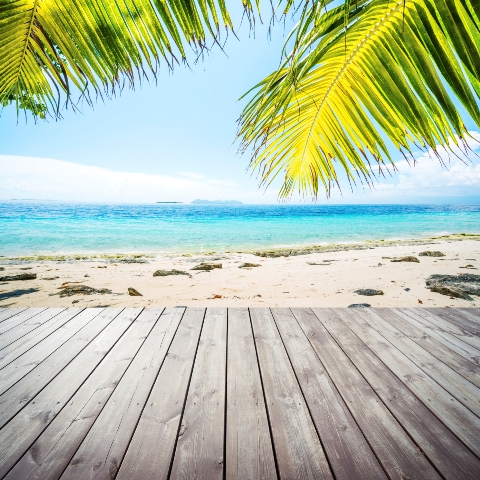 "Timeshare has brought alive my sprit of adventure"

Joan Kearney from Rushden in Northamptonshire owns timeshares in Tenerife and Acapulco, and bought one in Antigua for her 40-year-old son

How much did you pay for your timeshare and what is their lifespan?
I paid £4,475 for a week in Tenerife |and £2,400 for the same in the Mexican one.

Why did you decide to buy timeshare?
I bought so I could exchange weeks around the world as I don't like going to the same place more than once. Plus you have more freedom than with a hotel room.

How did you learn about the RCI exchange system and the benefits it offers?
When I bought my first timeshare a year's free membership to RCI was included and I have remained a member ever since.

How much do you pay in annual fees/costs?
The maintenance fees are £365 (Tenerife) and £417 (Mexico). The RCI fees are £130 to exchange in Europe and £150-£160 for the rest of the world every week exchanged plus membership fee (as above).

Where have you visited through RCI?
India, South Africa, Acapulco, Malta, Catalonia. India and South Africa stand out for bringing alive my spirit of adventure!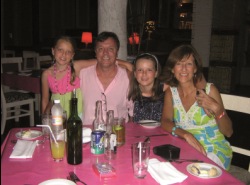 "Timeshare is so family-friendly it became a no-brainer"

Donna and Ashley Merrick and their two daughters from Cardiff own four weeks of timeshare – two are at Excel Resorts in Tenerife and two at Pueblo Evita on the Costa del Sol

How much did you pay for your timeshares and what is their lifespan?
Approximately £10,000 in total for all four weeks and they are for perpetuity or 25 years.

How many weeks do your timeshares entitle you to each year?
Up to five weeks each year – some we swap for weeks at different resorts.

Why did you decide to buy timeshares rather than staying in a hotel each year?
With children it was just so logical it became a real no-brainer! Timeshare resorts are so family-friendly, and give us the quality
and space we need. We don't want just a hotel room, but a villa or an apartment with all amenities.

Are you free to travel to any RCI affiliated resorts around the world or are you limited in any way?
Only limited by our school holidays and cost.

How much do you pay in annual fees/costs for your timeshares and to be a part of RCI?
For the four weeks approximately £2,000 per annum for maintenance and £50 per year for our RCI membership.

Could you outline the different destinations you have visited through RCI and mention those you have particularly enjoyed?
Our RCI travel is a mix of short and long-haul: Europe, USA and Mexico, where we loved the Grand Mayan Riviera.

Would you ever consider selling your timeshares?
No, as we love the freedom and the opportunity to have quality holidays anywhere in the world in resorts with everything on tap!