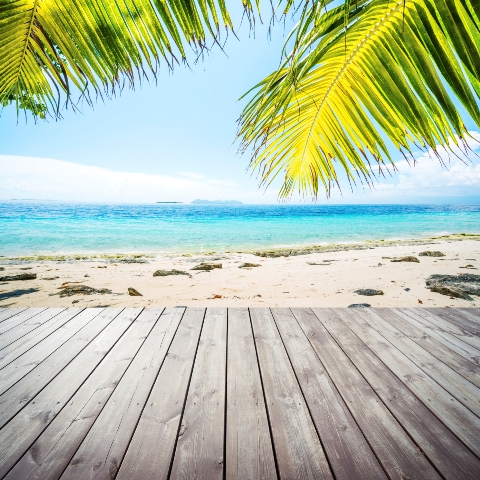 Buying a home to let out in the Sunshine State is not simply about finding a place with a nice pool that is handy for Disney. So here are some expert pointers to make you end up in the right zone.

For anyone hunting for a holiday home in Florida, they are words almost as ubiquitous as Walt Disney, snowbirds and winter sun. And they are to be ignored at your peril, as they will make the difference between a holiday home that pays it way, and one that sits empty for most of the year, still racking up the bills.

Short term rental – or STR – are the crucial buzzwords for any prospective property buyer in Florida reliant on rental income, as a holiday home cannot necessarily be rented out whenever you feel like it. All land in Florida is zoned, whether for residential, commercial, industrial or agricultural use.
Most property on residential zoned land can be rented out for long term rentals, which means rentals over seven months. Long-term property may also be zoned for short term rental – anything under seven months.

To find out whether the property you are interested in buying can be rented out short term, you need to make sure that, firstly, it's in the right zone, as determined by the county or city and, secondly, that the Home Owners Association – made up of the community's property owners, who set rules over issues such as budgets and communal maintenance – allow short-term rentals.
If they do, you need to apply for a tourism tax license and a business license from the county – a simple, cheap process that allows you to operate as a small hotel. Without that license, you can be fined up to $250 (£154) a day, and you can be prosecuted if you rent out a holiday home for short lets when they are prohibited.

It seems harsh, but the reason for these restrictions, explains realtor Jerry Barker, a Vacation Home Specialist in Orlando, is that each community wants to control what type of clientele they attract. "The short-term rental crowd is obviously transient and brings a completely different living environment to a resort," says Barker. "Not all folks around Disney want to be reminded of the mouse every day."

Nor do they want the noise and constant comings and goings of holidaymakers. "A common complaint from residents, before the zoning policy was introduced in the 1990s, was that they felt they were living next door to a hotel and that a residential area shouldn't be a place for commercial activity," reports Graham Pyle from Countryside International, one of the first British estate agents in Florida in the mid 80s, before any zoning rules existed. He also runs Vacation27.com, which specialises in Florida sales and rentals.


Short term letting
For buyers in communities that allow short lets, you can either handle your lettings yourself, or you can enter a STR programme, run by a property management company who should be experienced in maximising your property's letting potential.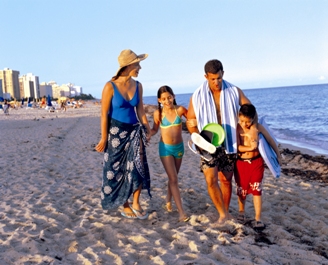 "Statistics show that every year, more families are opting to rent villas rather than hotels as they wise up to the advantages of having a home as opposed to a hotel room – not to mention the $100 a day bill for breakfast," says Jerry Barker. "Most British home-owners are thinking long term about retiring here or spending more time here, so they are happy to simply cover costs, such as the annual taxes and HOA fees, rather than really aggressively marketing their property for rentals. A nice house in Orlando can easily generate 20 weeks of rentals at $150 a night, during summer, Christmas, Thanksgiving and Easter," he comments.

But how can you find out if the property you want to buy is zoned for short lets? You certainly shouldn't trust the fact that it's being advertised for holiday rentals, says Graham Pyle. "I've seen many homes advertised for holidays where there is no suitable zoning approval," he comments.

An experienced realtor (contact FAR – the Florida Association of Realtors – for recommendations) should be able to inform you on the rental status of any property you are viewing. They can lose their license if they mislead you or provide inaccurate information. The County authority can also provide independent verification, and the property purchase contract should disclose zoning information. There are no hard and fast rules about where STR is allowed, though, so prospective buyers must be vigilant. "There are many towns dotted along the Florida coast where little or no short-term zoned land exists," says Pyle. "Considerable amounts of land in Florida have no zoning whatsoever."

Orlando is a reliable bet, and most of the land to the south and west of Disneyland is zoned for short-term rentals. "Two exceptions, where we see interest from buyers, are Celebration and Providence," says Jerry Barker. And the closer you get to Disney – within a 20 minute drive, ideally – the better as far as rental demand is concerned.


Types of holiday

Even once the zoning rules have been established, buyers need to carefully consider the kind of holiday renter the place attracts. "Coastal locations such as Miami, Fort Lauderdale, Naples and Sarasota attract large numbers of international buyers seeking rental income, but many visitors there are snowbirds wanting long lets, or the opposite, a short two- or three-day rental," says Pyle. "That's very different to Orlando, where the theme parks are constantly pumping millions of dollars into new facilities to ensure new visitors keep coming."

You may also find a community or resort is zoned for short lets and has added perks such as a golf course, "but it may not prove to be the best opportunity for a viable holiday let property because the running costs and community fees are so high," says Pyle, who adds that owners also need to pay a 10-12 per cent tax on rental income in Florida.

Some Home Owners' Associations even control minimum letting durations and – incredibly – demand a percentage of the rental income. One prestigious golf resort in Orlando takes 50 per cent of all rental income. Another resort near the theme parks charges owners to use the onsite tennis courts and swimming pools. "These are all things to check carefully in the Community Homeowners Articles of Association and Rules at the time of considering a property purchase," says Pyle.

For those who get it right though, with Florida property prices at an extreme low, and rental demand in certain areas eternally high (in peak holiday times, there is usually a shortage of rental homes in the Disney area), your holiday home could pay its way comfortably.