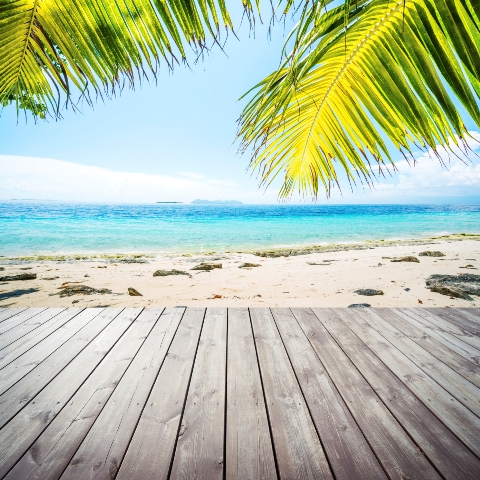 Many of us who love city breaks dream of a European pied a terre that can also pay its way. But where is both lucrative and lovely to boot? We look at the five European cities in highest demand, according to leading rentals site, www.holidaylettings.co.uk.

Paris

Besides the culture and the romance, baguettes by the Seine and rooftop views to inspire the poet in all of us, Paris offers something else for those lucky enough to own a slice: its property market is stronger than any other world city, with prices rising by 22 per cent in 2010, according to Christie's International Real Estate. It also wins hands down on the short-let front. Apartments see 2.5 times the number of enquiries than any other city, according to HolidayLettings.co.uk, with average rental rates of £100-£170 a night.
Central Parisian bolt holes cost an average of £8,000/m2 (i.e. £400,000 for an average 50m2 one/two-bed apartment) - and in the prized 6th, 7th, 8th and 16th districts, you can pay twice that. But you need to stay central to maximise rental potential from its year-round, truly international market. "Tourists want historical Paris. They don't want to be in the drab residential suburbs," says Knight Frank's Paris expert, Mark Harvey.
The 2nd, 3rd and 4th districts offer better value than other central districts. The bohemian Marais, in the 4th, has a shabby chic feel in places that keeps it slightly cheaper, or Harvey suggests Place de l'Opera on the border of the 1st and 2nd districts. Cheaper than neighbouring areas, though still expect to pay around £8,500/m2.

But Gail Boisclair from buying agency Perfectly Paris recommends Montmartre in the 18th district. "You can find the odd gem of around 50m2 for £450,000 and tourists love it," she says. You need to think small, though, if your budget is below £500,000. Sextant Properties have a 26m2 one-bed fl at in the 7th, near the Eiffel tower, for £533,000. And be prepared for something unmodernised. New-build in central Paris is pretty rare, so expect rickety floors and prehistoric kitchens in old buildings.

If you want up-and-coming affordability, there's the 20th district around multi-cultural Belleville, suggests Monika Antoniak from Sextant, who are selling a one-bedroom flat in a new-build block for £388,000. But it's off the tourist trail. Prospective landlords should also be aware of France's laws governing rental properties. Paris's town hall has started imposing fines of £20,000-plus for owners who don't have licenses to rent out their apartments.

"The terminology governing furnished apartments, which are let out for more than 90 days, and short-let properties, which are let out for less than 90 days, is very similar, so there is lots of confusion over what's legal or illegal," says Gail Boisclair. The answer: if you're buying and relying on holiday lets, make sure your lawyer knows what's what. And don't forget to declare your rental income.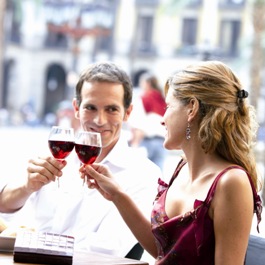 Rome

Like Paris, Rome is a capital of such classic and unwavering pedigree that nothing comes cheap, from cappuccinos to city appartamentos. The most popular area for tourists is bohemian Trastevere, quintessential Rome with its narrow cobbled streets, medieval houses and endless restaurants.

"It's a very fashionable place to be," comments Eugenio Greco from Hamptons International "but it's not the best place to invest as properties are all typical old Italian apartments. They're small, usually unmodernised and with no parking spaces" he says. They are also expensive, with one bedroom apartments of around 60m2 typically costing from £400,000- 550,000.
However, they do rent out for a decent amount, with one-bedroom flats fetching £100 a night. The central Rioni Monte area is similarly historic, with property prices on a par with Trastevere. Rental specialist Romeloft.com, who also deal with property sales, advertise studio apartments there from £100 a night.

Eugenio Greco, though, would recommend the appealing and central Prati area for flats that you can rent out easily, with prices also similar to those in Trastevere. "You see the best returns here. It's near the Vatican, so a lot of tourists come here for two or three nights and pay £60-£100 a night for apartments," he says. "There are a lot of apartments for sale, too, as many struggling middle-class Italian families have put theirs on the market."

An area with good investment potential, thinks Greco, is Monte Sacro, 5km north-east of the city centre and accessible by a new fast metro line. "It's near Rome's biggest shopping mall and you can buy two-bedroom apartments there from £320,000," says Greco. For new-build flats, head to Eura, an expanding new financial district 6km from the city centre. "It's good for rentals, near the countryside and it's the first place in Rome to embrace the US condo concept," says Greco. Prices are high though, with an average 100m2 new-build apartment costing around £730,000. Dom In Rome also recommend Eura and are likely to have more affordable properties on their books there soon. They are also selling one-bedroom duplexes near the beach in Ardea, 45 minutes from central Rome, from around £160,000.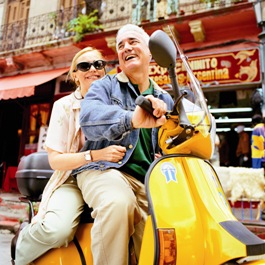 Barcelona

A few years back, Barcelona's property prices were hotter than a Friday night in its packed backstreet 'xampanerias' (cava bars). This year, says buying agent Rhona Hutchinson from Integrated Relocation Spain, prices have dropped by 20 per cent and there are plenty of reduced properties on the market.

Barcelona's energy, and its penchant for setting trends in everything from architecture and cuisine to culture and fashion, is loved by all nationalities, so the potential holiday rental demand is huge. Tourists visit all year round, and well-renovated apartments in historic buildings within an olive stone's throw of the Ramblas can expect 30-40 weeks a year bookings.
Most tourists want to be near the Old Town and the beach, so for one/two-bed apartments with good rental potential, look at the lively, colourful old Born district just off the Ramblas, or beachfront Barceloneta, where good quality flats will rent out for £150 a night. Or there's up-and coming Poble Nou further along the beach, an old industrial area now known as the 'technological and innovation district'.

"Poble Nou is still only a few Metro stops to the city centre. It is tourist-oriented because of the beach and there are plenty of two-bedroom apartments for under £250,000," says Rhona Hutchinson. Alex Vaughan, director of Lucas Fox, adds that you can find plenty of one-to-three bedroom apartments in these prime old town areas for £200,000- £400,000, "usually redevelopments of traditional properties with high ceilings and great room distribution".

For something cheaper but still central, the Raval is an edgier, historic area - traditionally seen as the 'wrong' side of the Ramblas - which is seeing big regeneration. Lucas Fox have a well-renovated one-bed, 80m2 fl at there for £250,000.

Or in Barceloneta, brilliantly located between Port Vell and the beach, properties tend to be smaller so prices start lower. Casamona.com has a 27m2 'micro studio' with sea views from its large roof terrace for £78,000.

You need a tourist license in Barcelona to make a property available for short lets. And in the old town, which includes the Born, Raval and Barceloneta, no more licenses are being granted, so you must buy a place that already has one and be prepared to pay a premium. Lucas Fox has an excellently-located licensed one-bedroom fl at in the Gothic Quarter for £330,000.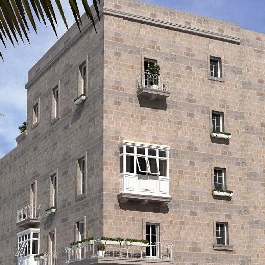 Valletta

As a World Heritage Site, the Maltese capital of Valletta offers history at every turn, peppered with Baroque palaces, cathedrals and elegant piazzas. Private houses too, offer a distinctive taste of the past in its 'Houses of Character' - usually buildings from the 17th or 18th centuries, or sometimes dating back to the Knights of Malta, full of original features such as arched ceilings, patterned floors and thick walls.
Some are palazzi that have been converted into stylish houses, others divided into chic apartments, such as the new duplexes/triplexes that Frank Salt are selling from £130,000 in a converted palazzino in the heart of Valletta, with views towards the harbour and Fort St Elmo.

Belair Malta have a two-bedroom "farmhouse" for sale for £383,000, which rents out for up to £175 a day. Or you can buy a two-bedroom house of character, near the sea, for £80,000, or a beautiful one bedroom maisonette in an old converted building with harbour views for £108,000, both through Frank Salt.

"Valletta is one of Malta's main tourist attractions, with its imposing forts that light up at night and the Grand Harbour, which is often described as the most beautiful in the Mediterranean," says Ian Casolani, Belair's manager. Holiday rental properties are limited in number in Valletta, but demand is high, with one bedroom apartments there commanding £70-£100 a night, according to Holiday Lettings, so there are opportunities for the taking.

"New, purpose-built properties are impossible to find in Valletta, but old conversions with modern furnishings are the way to go for successful holiday rentals as visitors love the combination of the two," comments Casolani. "As Valletta sits on a peninsula, many streets have a view of either the Grand Harbour on one side or the Sliema Creek on the other and properties with these views are easiest to rent and command the highest rates."
Istanbul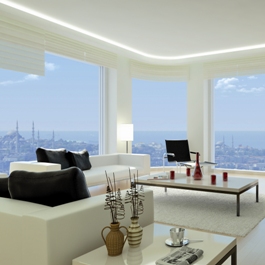 Istanbul already takes in 13 million people and two continents - and it's still growing, with plans for a New Istanbul to accommodate a huge, young population in the world's fastest-growing economy.

Istanbul has huge untapped potential as a holiday let destination, according to Kate Stinchcombe-Gillies from holidaylettings.co.uk. "It could be another Madrid or Prague and one bedroom flats rent for £95-£140 a night," she says, "but most investors and holidaymakers think of Turkey as purely sun, sea and sand, overlooking what Istanbul has to offer."

So where to look? Well firstly, don't confuse the areas that are touted as good buy-to-let investment locations (new-build blocks on the outskirts) with holiday areas. "Ninety percent of what you see in Istanbul on UK-based agents' websites is in new satellite towns such as Beylikduzu and Esenyurt, which have a low entry level but no tourism value," says Cameron Deggin, director of Place Overseas.
Stick to central, or 'Old', Istanbul, around Taksim/Beyoglu, the most appealing area to tourists. Also look at Istiklal Avenue, Galeta and the Bosphorus districts from Ortakoy to Bebek. "These are where you find Istanbul's prime attractions," says Deggin, who
says in Beyoglu, you can pay £120,000-£200,000 for a decent one or two-bedroom apartment in a renovated old building, "if not a historic one".

Serviced apartments can cost up to £100 a night and occupancy rates are high in this area. "The best investment strategy is to co-buy a small block with a few friends to renovate in an up-and coming area of a prime district such as Beyoglu, Bomonoti or Sisli," says Deggin.
"With the right place, you can convert it into one bedroom apartments with a reception at the entrance and charge up to £130 a night with 80 per cent occupancy."

The new business district of Maslak-Levent is also on the up, says Ray Withers, director of Property Frontiers "It's becoming the residential area for Istanbul's socialites," say Withers. "So off-plan luxury one-bedroom apartments now cost around £250,000".

For cutting edge design, it's hard to beat the Philippe Starck interiors of yooistanbul in the up market Ulus district of the city, where you will pay from around £480,000 for an apartment.