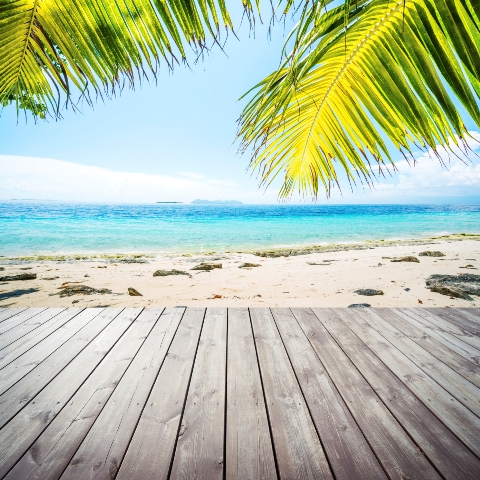 Think of the British heading to the southern states of the US for some year-round sun and there really is only one word that springs to mind: Florida. On top of miles of golden sandy beaches and more golf courses you could throw a five-iron at, there is of course Disney, that great hit with British families.
But here's an idea. Head a couple of states north and there's an area of South Carolina called Myrtle Beach which offers most of the same things – and it's much more affordable than Florida. You may not have heard of it, yet amongst North Americans it's a well-known year-round resort that's won plaudits for Best Beach Town in the US and Best Family Vacation Destination.
There's a stretch that looks like a downscaled Miami Beach, with its high-rise condo blocks behind swathes of creamy sand, but there's also parts, like Pawley's Island, which resemble those lovely old-style beach resorts dotted all over the Sunshine State.
In fact, this so-called "Grand Strand" of 60 miles of beaches, sandwiched between those great historic cities of the American South, Charlestown and Wilmington, is actually becoming the "New Florida", according to one British owner there.
"Florida has become overpriced in terms of day-to-day expenses and many Americans are turning away from it and looking to Myrtle Beach for better, less crowded beaches and a similar climate," says Roy Gore, from Tring in Hertfordshire.
"If you're a golfer like me, you may well have heard of it as it's got more courses per square mile than any other part of the US."
Roy, 64, came to own two apartments on Wachesaw Plantation East golf development – on a fractional ownership basis and rented out for £650-£750 a week because his family is originally from South Carolina.
For Matt Chev, a British realtor who has set up a company to market Myrtle Beach to the UK, the Carolina connection is through his wife, who is from the capital, Columbia. He's promoting South Carolina as a great alternative to Florida, if you don't want Disney.
"The climate is nicer, with less oppressively hot summers, the golf is better, but the main thing is that your money goes further," says Chev. "Plus there's also the Southern hospitality which means the locals are very welcoming." "The only downside is that there are no direct flights from the UK – you have to fl y via Atlanta, Charlotte or Washington and then get a domestic flight to Myrtle Beach's airport."
So, if you're happy with that, what sorts of holiday homes can you buy in Myrtle Beach? Well, prices have fallen in Floridian fashion, and you can now buy a condo that was worth $180,000 (£111K) at market peak for $95,000 (£59K), according to Chev. "Higher end homes have fallen in value by 60-70 per cent," he says. "But entry level is really around $75,000 (£46K) which gets you a three-bed, two-bath condo – neither beach nor golf course based – but a cheap way to get a holiday home or an investment which you can rent out long-term."
He says there's a good long-term rentals market for the "snowbird" contingent from Canada and the North-east US, for whom Myrtle Beach is an eight to ten-hour drive. But if you want oceanfront, as anywhere, you pay a premium. "Oceanfront condos appeal to investors as they are great for short-term [weekly] rentals and have very high occupancy levels," says Chev. "Prices vary from $65,000 (£40K) to 500,000 (£309K), but typically the best investment is a two-bed condo that sleeps four to six, which you can get for $100,000 (£62K). "But the downside is the high insurance costs you pay for oceanfront – which pushes up HOA [Home Owner Association] fees to $500-$800(£309-£494) a month, as opposed to $250 for a non-oceanfront comparable."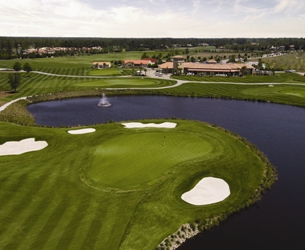 HOA fees will be even less with a golfing development condo – however they don't rent quite so well as oceanfront – of which there are hundreds to choose from. Prices start south of $100,000 for two-bedrooms on a good quality resort according to Chev, and his business partner, Ann McKinnon, a broker with the US chain, Keller Williams Realty (www.kw.com) and a realtor in the Carolinas for 30 years, although she was born in the UK.
"There is something to suit everyone, but a good mid-range residential golf course is Wicked Stick at SouthWood which is centrally located," says McKinnon, . "There you are going to pay $175,000-$400,000 (£108K-£247K) for a home, varying from a two bedroom condo to a four-bed single family home. "But The International Club at Murrells Inlet is another option: a lovely club with restaurant and recreation area, with condos from $150,000 (£93K) or three-bed single family homes from $300,000 (£185K) in the Pebble Creek development within it."
Just south of Myrtle Beach itself, Murrells Inlet is an old fishing village on the banks of a saltwater estuary, which is famed for its seafood restaurants, boating and abundant wildlife.
You can buy a three-bed single family home there from around $185,000 (£114K), but next door heading north up the Grand Strand towards Myrtle there's Garden City, another good family oriented resort with a famous pier.
"I've got a $900,000 (£556K) property there with seven bedrooms that brings in $88,000 (£54K) gross income for a year which is a good example of a great rental investment property here," says McKinnon. "But also popular investment purchases are in the Magnolia golfing communities [in Myrtle Beach proper] which are zoned for short-term rentals (normally only properties within three blocks of beachfront)."
She says that for single family homes you'll pay $150,000- $200,000 for one within five to ten minutes from the beach, but cherry-picks the developments of Plantation Point ($400,000-plus) and The Bluff – both very popular and located on the Intracoastal Waterway.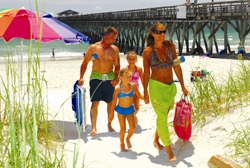 "Grand Dunes in Myrtle Beach North is prestigious, with its own beach club and has Floridian-style three- to five-bed foreclosed homes selling now for $500,000-$600,000 (£309K-£370K)."
An area gaining in popularity according to Matt Chev is Surfside Beach, just south of Myrtle Beach, where properties cost from $120,000 (£74K). "It's not high-rise, and a bit quieter, yet close enough to Myrtle Beach to have everything on hand," he says.
Quieter still is Pawley's Island, a quaint barrier-island beach community 25 miles south which bills itself as "arrogantly shabby". "Prices are generally higher there, with many million-dollar homes on the beach but you can also get a three-bedroom, two bathroom single family home for $140,000 (£86K) a couple of miles from the beach," says Chev. Properties are rustic and low rise, and simple beachfront cottages start from around $550,000.