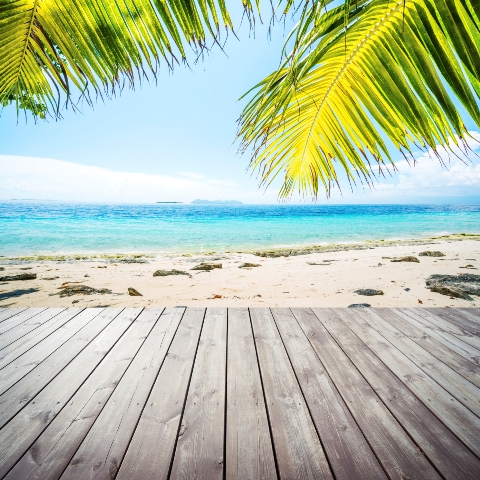 It is hard to escape debate about 'having it all' at the moment, with the Hollywood film I Don't Know How She Does It making us ponder whether we can really juggle everything in life.

Well, you could go to Side. Ask overseas holiday home owners, local agents and residents there why Side beats other resorts on Turkey's Mediterranean coast hands down and they all say the same thing: it has it all.

"It's a great all-rounder," says Julian Walker, director of Spot Blue (www.spotblue.co.uk). "It's a pretty town with a mountainous backdrop, lovely beaches, nearby golf, ancient ruins to visit," adds Walker, "and it's easy to get to, with Antalya - a big city with year-round life and the second busiest airport in the Mediterranean - within a 45-minute drive." Antalya is also one of the only Turkish airports to get year-round fl ights from the UK, avoiding those tedious changes at Istanbul airport.

Some compare Side to the Costa del Sol about 30 years ago. "I first visited Side in 1990 and was struck by the relaxed, welcoming atmosphere and the fantastically rich history," says Graham Pyle, director of Countryside International (www.countryside international.com,). "There were no homes built of a high enough quality for foreigners back then, and no mortgages, but everywhere I looked I saw opportunity."

While Spain's property prices have rocketed and readjusted since then, Side's remain low in comparison. Onenext bedroom apartments in Side start at £35,000, two-bedrooms from £50,000 and villas from £150,000, according to Anita Simsek from www.propertyturkey.co.uk and a Side resident for 16 years. "Prices are lower than Kalkan or Bodrum. There is also a restriction on building more than four storeys and resorts are separated by lots of green park so it never feels built-up," adds Simsek.


Byzantine ruins and beaches
Side's sandy beaches are also superlative. Of the two that stretch either side of the old town, one is the second longest in Turkey, providing plenty of spots for peaceful lounging or high-energy watersports.

But there is something else that sets Side apart from other resorts and that is its sense of history at every turn, from ancient baths and temples to theatres and tombs. The town is one of Turkey's best-known classical sites, once an ancient Greek city occupied by Alexander the Great and then pirates, and today an attractive, lively town and holiday resort dotted with ancient Byzantine and Roman ruins.

"It's like an open-air museum. The ancient city has Roman columns, age old roads and ruins that visitors simply stroll past as they explore the town centre," says Cameron Deggin, director of Place Overseas.

Side's tangible sense of history is what gives the town its great charm, thinks Fleur Kivnac, 36, who owns a new two-bedroom apartment in Ilica, Onenext to Side, which she rents out

"Side has a lot of personality as it has been built around its Greek ruins," says Kivnac, who bought her apartment off-plan in 2009 for €78,000 (£69K), set 2.5km from the nearest beach in Kumkoy and with views of the Taurus mountains. "A lot of Side's restaurants contain scattered stonework from the original temples and its cobbled streets," she adds.

Side isn't stuck in the past though. It has a new £10m beach promenade linking it with Kumkoy and a similarly lavish regeneration project in Kumkoy has brought a new shopping centre, bars and restaurants to the area, "making the beach a far more entertaining place to hang out in the evenings. It has had a huge impact," says Kivnac.

The town's progressive mayor has replaced illegal seafront buildings with well-designed restaurants. There are plans for a new promenade to the east of the old town, where less tourism exists and a new visitor centre and museum. More ruins are soon to be uncovered too, with excavation due to take place beneath the sand dunes.

As one of the only municipalities in the Antalya region that's governed by the ruling AK party (the rest are in the hands of the Republican Party), Side is something of a showcase for the party to demonstrates how effective they can be, thinks Deggin.

"They are investing big time in Side. It's noticeable and remarkable," he comments. "Eight five-star hotels have been opened there in the last 12 months, which will have a significant impact in making Side appeal to a more sophisticated property buyer."

Unlike Aegean resorts such as Altinkum or Didim, Side doesn't just appeal to British holidaymakers and property buyers. "We are seeing a lot of Scandinavians, Dutch and Germans buying property there at the moment," comments Spot Blue's Julian Walker.

The Russians, meanwhile, tend to head to Belek, the purpose-built resort 40km west of Side and the fastest-growing golf destination in Europe, as home to 21 of Turkey's 27 golf clubs and courses, with a further six in the planning - and plenty of marble pillared five star hotels. If it's pure rental potential you're after, then the golfing fraternity provide reliable year-round business. So says Beverly Bartram, 56, a retired army sergeant from Harlow in Essex, who with his Turkish wife Gulumser, 51, has a four-bedroom villa there. They bought it in 2007 for £100,000 and rent it out for £400 a week.

"This is mainly an investment property for us rather than a holiday home as we also own an apartment in Alanya, 160km further east on the Riviera, where we are retiring to," says Mr Bartram, who sees highest rental demand in Belek from Scandinavian, German and British golfers.


Haven for nature lovers
But some buyers, such as Peter Danford, an HGV driver from Congleton in Cheshire, find Belek rather soulless and see Side as its more appealing neighbour. "Side is our favourite place in the

world," says Danford, who bought a new-build two-bedroom apartment in 2008 for £74,000, which he rents out.

"We liked the fact that it felt less English than Bodrum and it has a very romantic feel, with the Apollo Temple where Anthony and Cleopatra supposedly had a secret tryst," says Danford.

There is plenty beyond the town too. Nearby Manavgat is an attractive, traditional town and home to one of Turkey's most famous waterfalls. And the surrounding countryside is a haven for nature lovers.

"You can do river sports in the Manavgat river, jeep safaris and trekking through the Köprülü Canyon National Park during the summer, or cliff parachuting," says Louise Reynolds, director of Property Venture.

"Or more relaxingly, Ibradi, inland, attracts trout fishers."

So for property-hunters, what can you buy in the town that has it all? Well, Side's housing stock for overseas buyers largely consists of apartments on good-quality new resorts with swimming pools and other tourist facilities. "Most people want to be within 10-15 minutes drive of the town centre, on small to medium, relaxed, family-friendly complexes where apartments cost from £60,000 to £130,000," says Cameron Deggin.

"They also want rental income, so good facilities in a good location are essential," he adds, recommending one new development of 28 units within a short walk of the old town and beach, with

two-bedroom apartments from £97,000, including a private garden and pool.

On the outskirts of town, near the beach, Spot Blue are selling two-bedroom apartments from £56,000 which they say offer the high quality and attention to detail more akin to five-star hotel

accommodation, with swimming pools and a fitness centre onsite, plus 24 hour security.

Or in the Kemer district, near the beach, Property Venture have new apartments on the award-winning Tropicana scheme from £103,000 or there's a large four-bedroom resale villa, on sale through Spot Blue, for £199,000. At the highest end of the market, you can buy a four/five bedroom 450 sq m villa in the forest, set in its own 5.5 acres of grounds, including 150 olive trees, on sale for £495,000 through Countryside International.

A beachfront bolthole can be yours for less than £80,000, though. Karen Elkin, an interior designer from Broadstairs in Kent, bought her seafront cottage between Side and Kumkoy eight years ago and has entirely remodelled it, changing it from one bedroom to three. She is now looking to sell it for £79,500 through Spot Blue.

"I wanted something cheap but not modern. I like old-fashioned cottages and this was exactly it, in a small development of similar cottages with no roads or traffic and the beach in front, so it's ideal for children," she says. "You can walk to Side along the promenade, where there are lots of shops and restaurants, with watersports and horse-riding outside the cottage."

So does Side have it all? Perhaps an exploratory trip to Turkey could be another element to throw in to the juggling act.