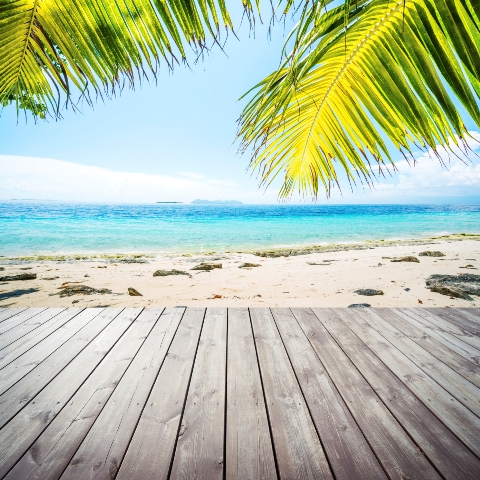 What's the story behind you coming to Austria and selling property there?
My career background is in advertising. We used to promote property both in the UK and overseas and began promoting Austria as a destination. A friend then asked for help buying a ski property near Salzburg and after helping him, more friends and colleagues started coming to us with similar requests. It wasn't long before Austrian colleagues, all of whom are licensed by the Austrian Government, asked us to promote their property to UK buyers. This made buying very safe. More than ten years later, we're still here, based in Devon and also at Wolfgangsee, 35 minutes from Salzburg.

Where in Austria do Brits buy and what sort of properties do they buy?
British buyers tend to head for the ski areas, as this is normally their greatest experience of Austria. Then they discover that they can have lakes for the hot summer months, as well as mountains for the winter months. No matter where you buy in Austria, there is always a ski slope within 30 minutes and there are four distinct seasons. Once buyers realise this, they start to see Austria as a year-round destination. Most people dream of owning a typical wooden chalet but these days prices can be quite high. So unless that is your ultimate dream home, we advise you to consider apartments too. There is a great choice, from ski-in ski-out apartments in the mountains to apartments with stunning lake views. Also, apartments come with on-site management companies, while individual houses are your own responsibility.

Who are your typical buyers?
There are three types: avid ski families, retired grandparents who want a lakeside apartment and younger buyers who have a reasonable deposit and want an Austrian mortgage, paid for by holiday rentals. In Austria we can get clients mortgages of up to 70 per cent, which is the maximum possible for an overseas buyer. Normally, good holiday rentals will cover the monthly payments for a mortgage and if rented for enough weeks, the running costs too.

Could you describe the last property you sold and who bought it
It was an old townhouse in one of the ski valleys about an hour south of Salzburg. It was in need of updating but was a bargain for only €130,000 (£114K) and we had many enquiries about it. But there was a small catch: it had main residence designation only, not holiday designation. The buyer, who had experience of renovating properties, spotted potential though and has gone down the route of creating accommodation for workers in the holiday industry. We have also been able to arrange a mortgage, which takes into account renovating costs.

Could you tell us about a memorable incident you've had with a client?
It happened when some Australian clients came to visit last winter. They were following us in their car when it started to snow and they skidded across the road demolishing a central reservation bollard! They were shaken but not hurt. I realised that the car they'd picked up at Calais on their journey from London didn't have snow tyres. When we contacted the car hire company about getting snow tyres they said it was the responsibility of the renter. So to be "winter legal" in Austria, the client asked the repair garage where the damaged car was taken to to fit snow tyres. The car hire company also informed the clients that when they returned the car, it should be fi tted with the four old summer tyres! How it would be possible to include the other four spare tyres in an MPV fi lled with eight people and luggage, we had no idea. Anyhow, the local garage solved the problem by offering to ship the summer tyres back to the car hire company in France. So, the clients' trip turned into a nightmare of extra expenses: four snow tyres and the cost to ship the old tyres back to France.

What's your own home like?
It's at Wolfgangsee. It's a typical old Austrian house that's split into a few apartments. We were actually selling it for the owner and when the potential sale fell through, my wife asked to see it. After a look round, she informed me she could make it into a home and business offices, to rent for the time we spend in Austria... she got her way.

What do you do to wind down?
In summer I relax by taking the kids swimming in the lake and in winter I bunk off work and head for the ski slopes! I love standing on top of a mountain then charging down it at breakneck speed without falling of my skis. I also play the guitar.

If you weren't selling property in Austria, what would you be doing?
I guess playing my guitar professionally, or at least enough to pay for beer!

Justin Field runs estate agency Amazing Austria Property (01626 770419, www.amazingaustria.com)