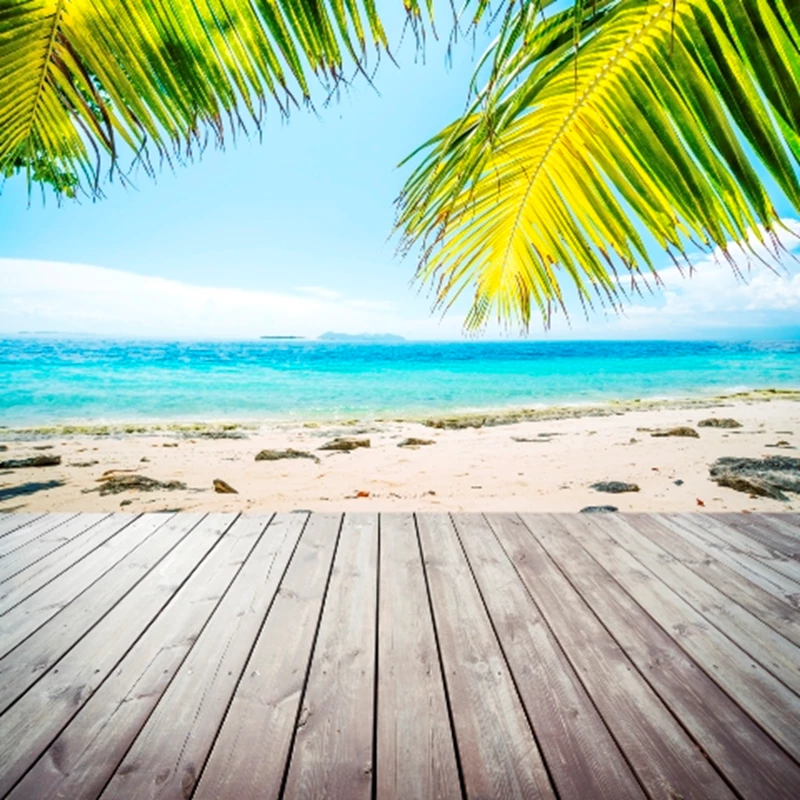 People go to the Caribbean for all sorts of reasons these days. All-inclusive hotel deals have become so competitively priced that, in summer, it can be cheaper to get a tan in St Lucia's Rodney Bay or on Barbados's south coast than it is to spend a fortnight on the Mediterranean. Some islands – notably St Lucia – have even carved themselves a lucrative niche as destinations for beachfront weddings.

But when holidaymakers want to be reminded of what attracted them to the Caribbean in the first place – stunning natural beauty on land and below the sea, turtles ambling over to see what you're having for lunch, that idyllic image of sand like sugar and sea the colour of blue Curacao – they go to St Vincent and the Grenadines.

"It's the Caribbean as it used to be," says Stan Clayton, who with his wife Elizabeth, runs the dreamily up market Firefly hotel on Bequia, the largest of the Grenadine islands, though still covering just seven square miles and with a population of less than 5,000.

"There are no high rises, no golf courses, no chrome or glitter.' They still build boats by hand and live the simple Caribbean life," he adds.

That image of a pure natural beauty and the simple pleasures of life is how Meg Crosthwaite from The Grenadines Collection, a UK-based specialist which has a wide range of properties for sale and villas to rent in the region, says the island sets itself apart from more developed Caribbean islands.

"The Grenadines has the entire spectrum of topography and environment, from St Vincent, with its rainforests, waterfalls and volcanoes, to Mopion, a tiny pure sand atoll that constantly changes shape with the wind," says Crosthwaite. "In the middle are the small, uninhabited Tobago Cays, set in a huge horseshoe reef that is a divers' and sailors' paradise," she adds.

The fact that St Vincent and the Grenadines are just that bit harder to get to from the UK – the usual way is by flights to Barbados or St Lucia and then a short flight on to the islands – means the islands retain their special, off-the-beaten-track harm too, thinks Christian de Meillac, head of Knight Frank's Caribbean desk, which is marketing properties in Bequia and Mustique starting at around £3million.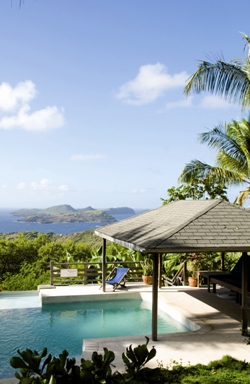 "The lack of direct flights limits buyers and adds to the undeveloped, almost raw feel," he comments. "These are very quiet, relaxed little islands. You're not going to find a massive range of restaurants, there are no cars on many of them, and they all have the sense of complete getaway."


Relative remoteness doesn't mean a lack of sophistication, however. The archipelago is home to perhaps the world's most glamorous island, Mustique – the holiday spot of royalty, select celebrity and anyone else who can afford several million pounds for a small villa (The Grenadines Collection currently has a house for sale on Mustique for £4.3million and consider it "amazing value").

A speedboat hop away is Canouan, a sailors' haven famous for its upmarket Canouan (previously Raffles) resort, and due to see £60million of investment in an ultraluxury hotel within the Grenadines Estate and a new marina.

But you can enjoy the same views as the super-rich from a holiday home that costs around the same as their annual private jet fuel bill. Traditional Caribbean-style cottages on idyllic Bequia cost from £150,000 and just a boat ride away from pure luxury – a boat is essential if you live in the Grenadines – so you could always pop over to Basil's Bar on Mustique for a sundown cocktail.

So where should you look for holiday homes in St Vincent and the Grenadines? Well, St Vincent – which enjoyed its moment in the spotlight as the setting for the film Pirates of the Caribbean – is the capital of the Grenadines. It is rugged and tropical, like Dominica or St Lucia, "but has a less effective tourist board to promote it," believes Meg Crosthwaite.

Its government and property developers there have long been promising an international airport for some years, but it's still being built. That, undoubtedly, will help boost its appeal, when it does at last emerge – and the island's first big resort, Buccament Bay, has attracted buyers at a low entry level in anticipation.

"But St Vincent doesn't offer the paradise picture that most buyers want, given its black sand volcanic beaches," says Crosthwaite. "It tends to attract people who have a family connection there, often people returning home after living in the UK," she adds.

For more classic Caribbean beauty, she would steer house-hunters to Bequia, a small, lush island that's much loved by British (more than American) buyers and the yachting crowd, with its Admiralty Bay considered one of the safest harbours in the Grenadines. It has restaurants, bars and plenty of "jump ups" (dances) to keep visitors entertained, and it's home to the distinctive 1960s-built "moonhole" houses, carved into the rocks on the southern peninsula and, in some cases, now trendy eco homes.

"These islands are still an emerging property market. You can buy some stunning land for sale from the government, which they tend to offer all at the same price, so it's first come, first served for the best plots," says Crosthwaite. "If you buy in Bequia, you can get a view of Mustique and you still have all the buzzwords – the reefs, the white beaches, the cooling trade winds," she adds.

Most buyers on Bequia buy land and build, "so the island has evolved in a good way, with individuals building one-off properties in very different styles, from traditional to very contemporary and designer," says Crosthwaite.

Land plots, such as a cleared 8,000- sq-ft plot near Crescent Bay beach, start at around £40,000. For £73,000 you can buy a half-acre on the Friendship Heights estate with planning permission, road access and some utilities.

But for those who don't fancy a self-build project, there are some idyllic cottages – often at discounted prices, given Bequia, like the rest of the Caribbean, has suffered in the global downturn – such as Friendship Bay Cottage, near the beach, for £171,000, or the breezy, beautiful Barefoot Villa, with a plunge pool overlooking lush greenery, for £399,000, all through The Grenadines Collection.

Or there is Adams Bay, a new development a golf cart ride away from the tiny airport, and with a collection of hillside ocean-view villas, cabanas and "ginger bread style" beach cottages. Local agency Bequia Land & Home is marketing a new three-bedroom villa on the resort for £184,000, with views of Mustique and three minutes' walk to Adams Bay beach.
Adding to Bequia's appeal is its warm sense of community, even among holiday homeowners, says Crosthwaite. "You are likely to see the same people again and again as people visit regularly and often generations of their family have been spending holidays here," she says. "It's not a transient tourist place."

She is also seeing the relocation of some buyers from other islands, such as Trinidad or Tobago, where rising crime levels and over-development is deterring overseas buyers.

It was these factors that convinced Chris and Rose Kaye, from Poole in Dorset, to visit Bequia and make it home to their self-built luxury villa, Ijeoma, their holiday – and future retirement – home, which they also rent out.

"We ruled out many other islands. Barbados and St Lucia were overdeveloped, Jamaica and Trinidad had too high a risk of crime and others were too expensive," says Chris, who works for the UK Government and is in his 50s. "St Vincent and the Grenadines seemed just right as it was none of these."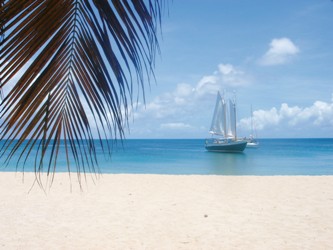 Having found St Vincent island "too undeveloped, ironically", people suggested they try Bequia. "It has just the right blend of laid-back lifestyle, small community, a relatively sophisticated culture with a good mix of locals, tourists and expats – and English is the main language, they drive on the left and it has an English legal system," Kaye adds.

He and Rose, who runs her own business in Bournemouth, bought their land and found an architect during a two-week visit. Over the following year, in which the house design was finalised and planning approval secured, they got their Alien Landholding Licence – a formality for any buyer, which usually takes several months – and started work on Ijeoma, a classic plantation-style house set among coconut palms, with direct beach access. Within three years of first viewing, their Caribbean retreat was complete.

The buying process was smooth, says Chris. "You can buy land quickly, subject to getting the licence of course, and you can check legal title on the spot by visiting the records office in St Vincent," he says.

Buying costs include five per cent stamp duty, around £1,000 for the Alien Landholding License and, in the Kayes' case, several thousand pounds in legal fees.

They also applied for residency, which cost a further £1,000. "Surprisingly few buyers do it, but you can apply as soon as your Alien Landholders License is granted and it allows you unlimited visit time and to obtain work," says Chris.

"The main advantage, though, is that it is a necessary step to getting citizenship, which is granted only after seven years of residency. Citizenship would help protect your investment against any political interference – think Robert Mugabe – and cements the bond with your newfound country."
Finding good local architects who know the local ground conditions, suitable designs for the tropics and reliable contractors, was essential, and building costs were comparable to the UK, says Chris. Had they not been seduced by Bequia, their next choice was the fellow Grenadine island of Mayreau, "although property and development opportunities on this tiny island are limited," says Chris. Union, another tiny island, was also "a good alternative to Bequia," he adds, "although less advanced".

Mayreau, part of the Tobago Cays, is so small that being beachfront doesn't really matter; everywhere feels as though you are on the beach. Previously in one family's ownership, there are now plots for sale ranging from one to 10 acres.

The Grenadines Collection is selling a half-acre plot at Windward Bay for £101,000 and building costs typically start at around £85 per square foot for a basic construction by good contractors, meaning a 2,000-sq-ft villa would cost around £170,000 to build.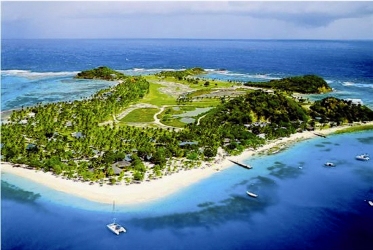 "A couple of years ago, you would have to have waited until developers were working on the island as costs of importing your own materials would have been prohibitive. But now they are bringing in materials in bulk, now's the time to buy for self builders," says Meg Crosthwaite. "Things have been depressed here, economically, too, so you can get a good deal, with prices reduced by as much as 40 per cent of the advertised price, particularly for buyers who are ready to go quickly."


The discounts apply to all price points in the Grenadines too. Chesterton Humberts is marketing the three-bedroom Balliceaux House, on Bequia's Hope Estate with stunning sea views and adorned with Indonesian antiques, for £1.04million reduced from £1.36million. While Friendship Estate House, on sale through the Grenadines Collection, has been reduced for a quick sale to £245,000, down from £306,000, and Bequia Land & Home also have a number of vendors wanting an urgent sale, particularly on St Vincent.

Head to Union island and you'll find another slice of natural paradise – simple, uncrowded and surrounded by reefs. Buying opportunities are thin on the ground, but there is a small, newly-renovated stone cottage for sale, with ocean views stretching to Grenada and a third of an acre of tropical gardens, for £122,000 through The Grenadines Collection.

Or build your own on a coral sand beach. The views don't get better – and there's a two thirds of an acre plot with planning permission and services on sale through the same agent for £133,000. So, if it's a pure, natural escape you're after, you know where to go.