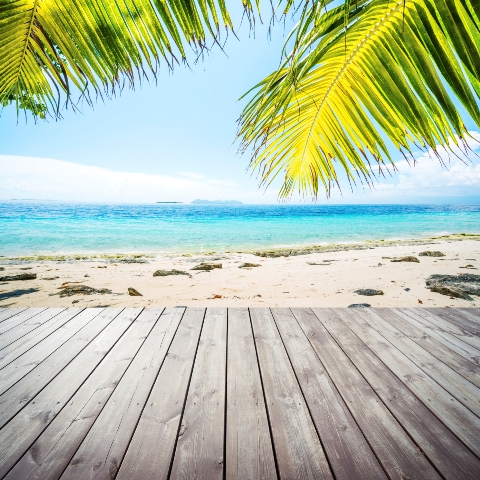 Balearics or Canaries for a lettable holiday home?
I have £200,000 to invest in an overseas property and like the idea of the Spanish islands. Do you have any helpful information on where I should invest?
In terms of popularity, the Balearic Islands rank as Mallorca, Menorca, Ibiza and lastly Formentera, with Mallorca the most popular UK destination based on May-October flight capacity. The islands enjoy some of Europe's best beaches and offer something for everyone, from wild nights to lazy days, fabulous resorts and clubs to quiet beaches and countryside retreats.
The Balearics suffer a little from a "Brits abroad" reputation, though this is arguably kept to a few known resorts that can easily be avoided. Investors can enjoy high rental yields in July and August (and during other school holidays), though in reality there is only a six-month season (May to October, although April is generally okay). The Balearics have an abundance of flight choices with a great mix of low-cost, charter and scheduled services from the UK. In fact, Mallorca is so popular there are over 60 daily flights departing from the UK during the summer months! There are currently no direct flights to Formentera.
You should also look at the Canary Islands, with Tenerife, Lanzarote, Gran Canaria, Fuerteventura and La Gomera more popular than ever, thanks to an increased number of flights from low-cost airlines keen to compete with the more traditional charter and scheduled carriers. And, with flight times hovering around the four hour mark from most UK airports, the islands are easily accessible for most holidaymakers.
The Canaries are widely regarded as a great winter sun destination, with average temperatures ranging from 17-20 degrees C between November and March, and with scorching summer averages it's a true year-round destination with realistic 12-month rental opportunities. In fact, for UK holidaymakers, it's the main destination for self-catering holidays in the winter.
Again, some of the islands have a party reputation, especially Tenerife, but this is focused round Playa de las Americas and the island also has a number of unspoilt locations. La Gomera is by far the least commercialised of the Canaries, but you have to get there via a ferry from Tenerife.
Both the Canaries and Balearics have faced strong competition in recent years from the eastern Mediterranean, which has affected rental prices during the summer months. However, both represent strong opportunities for investment and your budget will afford you a property that will certainly attract renters.
Reliable reviews?
One of the big holiday review websites has received a lot of bad press recently about the authenticity of its reviews and how these apparently fake statements undermine consumer confidence. How could this affect the rental website sector?
It's a very topical question and one that comes up time and again. However, the latest exposé - claiming that hotels are paying reviewers to write fake comments - is particularly damning and it's definitely something to be aware of in the rental sector.
Reviews are a large part of this industry and something that customers put their trust in before deciding to take a property. Like the big travel review aggregator coming under fire in the press, many of the main players can't authenticate their reviews. The reason is because they're only listings sites that pass the customer off to deal direct with the end accommodation provider - this means they have no way of knowing who actually booked and who didn't.
As a result, we're seeing customers increasingly losing confidence in these sites. For transparency, we'd recommend using a rentals site like ours. At Villarenters we manage the booking process for our customers and know exactly who has stayed in which property.
This means reviews on our site are 100 per cent verified - they've been written by real customers writing about genuine holiday experiences. We always ask customers to contribute a review after they've travelled and allocate it a star rating. We also give our owners the opportunity to upload reviews they've had from customers that haven't booked through us - and we mark these reviews as "not verifi ed", so our customers know we haven't stamped it with our seal of approval.