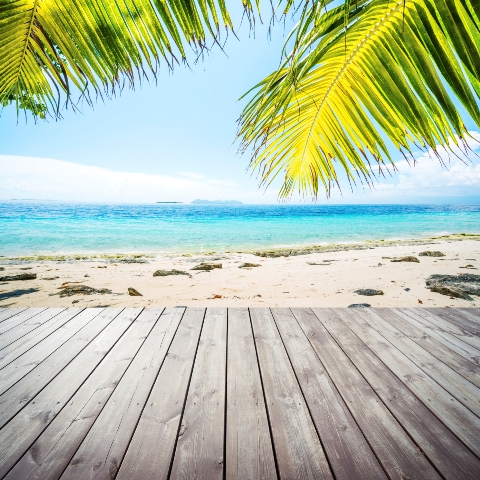 It's usually Barbados that steals the limelight for celebrity gossip in the Caribbean. But tongues are wagging in St Lucia since the island's long-time resident celebrity, the late Lord Glenconner, reportedly left his multi-million pound St Lucian estate to his "servant", Kent Adonai.

As a mischievous aristocrat with Old Etonian manners, Glenconner was always bound to cause a stir in St Lucia, ever since he moved there in 1978, after turning Mustique into an island for the jet-set. But his life there was low-key, with the lord usually dressed in linen robes and a big straw hat, and hidden away in his large, Indian-inspired house between the Piton mountains.

He is far from the only foreigner, however, to seize upon St Lucia as a place to lead a discreet life surrounded by immense beauty. If you want to be seen on the Caribbean circuit, you head to St Barts or Barbados - and pay double the price or more. If you're after complete escape, you go somewhere tiny like Nevis. But for those who feel other islands are over-developed or over-priced, there is St Lucia, where you tuck yourself away and stare at the ocean, but nip out to some dramatically-located, friendly local bar, on the beach or suspended at the top of a rainforest, for a rum punch.

"Due to the island's natural geography, there just isn't much building going on and the island will never become over-developed - there aren't that many sites left to build on," says Naomi Cambridge, director of Cardea Consultants, which markets high-luxury Caribbean developments including Sugar Beach in southern St Lucia.

Situated in the island's prime position on a World Heritage Site between The Pitons mountains - next to Lord Glenconner's former home - Sugar Beach is set in a tropical valley that drops down to a small beach. Its faded old cottages have been turned into chic villas on a resort run by the trendy Tides hotel, the sea views are exquisite and prices for two-bedroom villas now start at £1.5 million.

If you would rather not be on a resort though, you can buy some wonderful, big detached houses with similarly stunning views for far less, as Jean Billige, a care home owner from Pullborough in West Sussex, discovered. She owns the three-bedroom Le Jolie Papillon, a classically Caribbean-style villa overlooking the sea in Laborie, also in the south of the island.

"St Lucia was always a place I hankered for after visiting, but price was the main reason I bought there. I searched on the internet, saw this house and was on a plane five days later to buy it," says Jean, 55.

"I didn't like the north as there were far more British there. The south is more rural and more local in feel, and very undeveloped and uncommercial," she adds. "The resorts I looked at had extortionate management charges," says Jean, who simply hires a local English couple and a gardener to look after her property and deal with holiday rentals. "And I've made a lot of friends
here by going to the local bar, The Reef on Anse de Sables beach," adds Jean. She has now put her house on the market for US$485,000 (£305,000) through Terra Online (www.slucia.com/terra) as she wants to release her money to move nearer to her grandchildren in the UK. "But I don't mind if it doesn't sell as I love the tranquillity of the place so much," she comments.

For others keen to escape a resort community and get value for money, you can buy a three-bedroom historic colonial house on the former Rock Hall Estate - one of the oldest properties in St Lucia - set in acres of grounds with palms and mature hardwood trees near the capital Castries and overlooking the city and harbour. It's on sale for £273,000 through Brown & Co. Or the same agent is selling a large, newly-built three-bedroom detached house overlooking the sea in West St Lucia for £179,800.

All overseas buyers must apply for an Alien Landholding Licence, which costs $1,850 (£1,164) through a lawyer. It also requires having fingerprints taken in the UK and the whole process can take up to six months. When buying, there is a two per cent stamp duty on the purchase cost (and a five per cent tax when you sell) and conveyancing fees are around £4,000. Property in the north of the island is generally up to twice the price of its equivalents in the southern end - particularly around its prime spots of the Cap and Rodney Bay, which now has the island's first casino and a super-yacht marina.

One development there that is proving popular due to its prime beachfront position is The Landings, with freehold resale two-bedroom apartments starting at $510,000 (£321,000) and off-plan one-bedroom apartments from $610,000 (£384,000). On the site is a beach club, restaurant, several pools and other sports facilities, while the St Lucia Golf & Country Club is a five minute drive away.

"St Lucia is gaining a reputation for 'barefoot luxury', with this kind of beachfront development that has a high level of facilities and services," says Ollie Gobat, Sales Director at The Landings.

The natural charms of Caribbean islands such as St Lucia speak for themselves, but many buyers have held off from buying - as they have everywhere in the world - due to economic precariousness at home and abroad. Some high profile developments, including Raffles and Le Paradis, have hit the skids.

But the St Lucian government is keen to lure people to the island to see what it has to offer. The number of flights to St Lucia is on the rise, with new daily direct BA flights from Gatwick. Many developments, including The Landings and Sugar Beach, offer investment perks such as a 10-year exemption from income tax. And whoever wins this year's elections is also likely to introduce an economic citizenship programme, which would give property investors full residency status if they invest around $350,000 (£220,000) or more. But the property market in St Lucia "is difficult at present, to put it mildly," admits Charles Whitaker, a partner at Brown & Co, particularly for anyone on the lookout for a bargain. "It's not a volume market and most of the expat property is priced at the higher end, with few owners having mortgages, so there are very few forced sales. Most expat owners tend to feel they will wait to sell when they can get what they believe it's worth," says Whitaker.

"Prices have probably fallen 20 per cent or so from the peak, but there simply aren't many buyers about at present," he adds. "I think the next administration to win the elections will realise they need to provide further incentives for developers and owners to improve the situation."

Given the natural assets they have to play with, that may not be too tricky. "You can buy elevated houses with views, sea breezes, space and privacy for under £500,000. And besides being better value and far less developed than Barbados, with much prettier scenery, the people haven't been 'capitalised' by the tourism exposure that has impacted on Barbados," says Whitaker, who has spent the past year building his own house in Piat, a couple of miles from Rodney Bay in a non-touristy
residential area.

"We hadn't seen a second hand home with the features we wanted - high ceilings, open plan, views - in the area we wanted, and now it's slightly easier to arrange for tradesmen and builders after the 2008 peak, we were in a position to build our own at a price we could afford," says Whitaker, who paid £32,000 for the third-of-an-acre plot two years ago and spent £220,000
on building a high spec three-storey, four-bedroom house of 3,300 sq. feet.

"You would pay nearly double for a similar property on a resort or gated community," he adds. But with rising flight prices and the security fears and maintenance hassles of a long-haul home you rarely see, why would someone buy a property at the end of an eight-hour flight in St Lucia, rather than something handier in Europe?

"It's true, the Eastern Caribbean is no longer a low-cost destination and can't compete with Europe on cost or availability, or all mod-cons and services. And it can be frustrating at times, but that's all part of the charm of St Lucia," says Whitaker.

"If you're retiring or home-working and can spend long winters here, the scenery is breathtaking, the way of life is relaxed and easy in a way that we don't see in Western Europe or the USA, and the language, customs and laws, such as driving on the left, are familiar," he says. "If you have time and a relaxed disposition, you will love it."