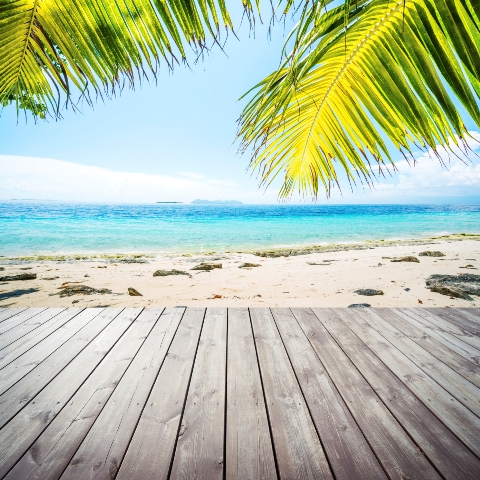 Often referred to "America's playground", Miami in south-east Florida is also the gateway to Latin America and a fashionable international destination. Famed for its art deco South Beach, Jennifer Lopez, its Cuban vibe and its sporting tradition, it attracts second homeowners seeking somewhere lively and glamorous in Florida's tropical climate.
It spectacularly boomed five years ago, with the tiniest studios reaching $400,000 (£245K) but it fell hard and those studios are now half price. Now the top end of the market is recovering, with agents' surpluses diminishing. You can get foreclosure bargains for $200,000 (£122K) on trendy Ocean Drive - yet a penthouse sold for $13.5 million (£8.2m) recently (in Apogee South Beach). Yes, Miami's South Beach still has many fans, and for $500,000 (£306K, a "mid-range" budget) you can choose between a variety of two- bedroom condos with bay views.
At the newly launched condo development of Boulan South Beach - superbly located on Collins Avenue and 20th - you can buy a high-spec condo from $400,000 to 4 million with optional rentals programme. "Our buyers - mainly New Yorkers, Italians and Brazilians so far - love the security and the boutique feel of the 52 units, and one of the best rooftop pools in Miami," says Lisa Erickson of its sales team.
North Beach is also a good buy right now, according to Caroline Carrara, VP of EWM Realtors. "Still close to the beach, but away from the glitz, you can get a small condo for under $100,000 (£61K) as a short sale; or $200,000-300,000 for a quality, regular sale."
Lara Vethia, who covers EWM's Miami Beach area, agrees that you need to look north (60th to 87th streets) for better value. "It's more low rise and less populous, but I just sold a 950-square-foot one-bedroom condo for $290,000 (£177K) which would cost nearly a million if at the south end," she says. "You can get six to eight per cent returns on a long term rental to locals." If you want properly urban, the Brickell area is the new place to be (along with Midtown) according to Carrara.
"Downtown Miami is up and coming again. Fast-evolving and vibrant Brickell is attracting the sort of young people who used to live on Miami Beach but want fewer tourists and less traffic. "Like a mini New York City, you just need to be careful of patches of ghetto." One-bed condos start at around $150,000 (£92K).

Fort Lauderdale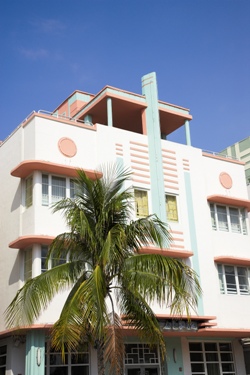 For a complete change of scene, head south to the Coral Gables area for "an older, traditional neighbourhood" with good schools, hospitals and Miami University; or north up the coast to Fort Lauderdale, often referred to as the "Venice of America" for its 165 miles of waterways and 100 marinas. Serious yachties love it, as do golfers (there are 50 courses), plus there's a really attractive village style downtown with high-end boutiques, art galleries and restaurants. "It's not glam like Miami, but more 'Old Florida', with a traditional, family oriented lifestyle," says Carrara.
A condo costs $150,000 in the neighbourhood of Victoria Park - leafy, architecturally quaint, two miles from the beach - and a recent British buyer got a little townhouse for $65,000 (£39K) as a short sale and is renting it for $950 (£590) a month as a long-term rental. Holiday rentals are popular too."
East Fort Lauderdale is divided into the Los Olas (downtown) area, the beach area (more expensive), and some areas in between: Victoria Park - and the pricey Rio Vista, Las Olas Isles and Harbour Beach. In these three areas you are looking at $700,000 (£429,000) plus for a "teardown", or firmly over a million for a typical four-bedroom detached home - in Key West-style with deep water access. "You are paying for the boat access and proximity to both the beach and downtown in these enclaves," says Janet Pearson, EWM's Fort Lauderdale broker.
"If you want a cheaper waterfront home, look to the Coral Ridge area [$800,000-plus] which is desirable but without quite the same panache as Las Olas Isles. Other options include a high-rise condo in the downtown area - for example a two-bedroom apartment in The Waverly Las Olas costs $170,000 (£104K); or one on the beach with ocean views will be in the $300,000s. "Look to Pompano Beach [the next resort north of Fort Lauderdale] for one in the $200,000s."
There's also West Fort Lauderdale - newer than the east and more affordable. But rather than old Lauderdale character, it tends to be identikit golf-style communities. Heron Bay, Parkland, Plantation and Weston are all prestige golf communities according to Pearson, with the latter especially good for its schools that make it such a good choice for permanent relocators. In Hollywood - a small resort less well known than its California namesake - one-bedroom condo resales average $140,000 (£85K). "It's got a charming beachfront, old school charm and is relatively inexpensive," says Carrera of the resort south of Lauderdale.

Boca Raton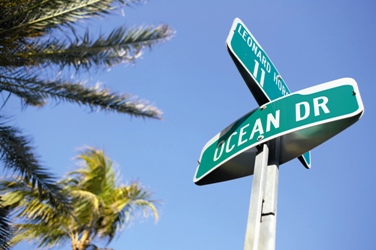 Head north of Lauderdale and you hit Boca Raton - characterised by consistently upscale neighbourhoods, according to Eric Clark of Lang Realty (www.langrealty.com). "Whether you want a high-rise condo, smaller villa, a $20 million estate, it's got everything, including an active country club community," says Eric. "It's less Hispanic than Miami, more family oriented, and without such dramatic changes in demographics: an impoverished district right next to a millionaire's row."
That's not to say that you don't find your designer outlets in Palm Beach's Fourth Avenue (Boca's answer to Rodeo Drive), a 25-minute drive away, but there are also the great golf courses and good schools. Entry level to Boca is a two-bedroom, two bath townhouse in a country club for €50,000 (yes, foreclosures are here too)...but there's a caveat. You will need to pay a $75,000 (£46K) entrance fee to that community - fees were dramatically increased two years ago, in response to plummeting property prices, as a means of keeping up the clientele. There are over a hundred to choose from, but Clark picks out two where the golfing is especially good: Boca West Country Club and Broken Sound Country Club.
At Boca West prices vary from $40,000 (£24K) for a small one bedroom villa to $2.5 million for an estate home. At Broken Sound, homes are larger and a little more prestigious - prices start at $300,000. Seasonal rentals are generally allowed at the country clubs, unlike some upscale beach complexes which forbid them.
For condos, if oceanfront units at The Luxuria are too pricey at $10 million (£6.1m), then apartments at Cloister Beach Tower are more typically priced at $325,000 (£199K) for a two-bedroom, two- bathroom, 1,600-square-foot unit (without a great view), rising to $700,000 (£429K) for the sight of ocean from your windows.

For single family homes in West Boca there's the highly popular 400- home community of Saturnia. Entry level is $450,000 (£276K) for three or four bedrooms, possibly with a pool; also the larger Boca Falls ($425,000-plus) where all the properties have pools. Both are good options for relocation; while those seeking a holiday destination should look at nearby Delray Beach, comparable to Long Island's Hamptons.

"You can buy a three-bedroom, two bathroom townhouse with a pool half a mile from the beach for $300,000, but anything within three blocks of the sea won't get you any change from $1 million," says Clark.