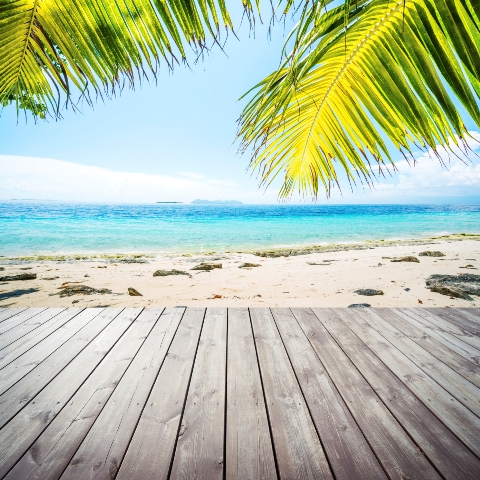 What's the story behind your move to Florida and becoming a realtor?
Living in London and working as a systems engineer for Apple Computers I had never thought of living anywhere other than the UK. That all changed after a two-week trip visiting my father and his wife at their home in Orlando. My father had been working as a realtor and when he decided to start his own operation he asked me to join him. I moved out here permanently in 2004.

Which types of property are you currently selling most of?
Most commonly we sell single family homes, which tend to be much larger than European homes and will nearly always include a private pool. The majority of the homes we sell are within 30 minutes of Disney World and Orlando's other theme parks. Our main market focuses on owners who will not only use their property as a second home but will rent it out for the reminder of the year. Within the last year we've opened a new office in Sarasota on the Gulf Coast. This area is different to Orlando - it's much less about attractions and more about relaxing at the beach. People purchasing here will generally spend longer at their home than owners in Orlando, with many coming to enjoy the warm temperatures throughout the winter.

Could you describe the last property you sold and who bought it?
The last home we sold was a five-bedroom, five-bathroom home. The property was fully furnished and included everything you could imagine, down to the towels and cutlery. The buyers were a British family who wanted somewhere to escape to from their busy professional lives in the UK.

Could you tell us about the memorable bits of your job?
My favourite memories are when young children are being shown homes with their parents and, missing out on another day with Mickey (even though they've usually been to the theme parks six out of the last seven days), just want to buy the first home they see. The number of bedrooms, outlook and location are never relevant to children - inflating the toy dolphin and pretending to be a Seaworld trainer is all they care about. It is a great moment when a family finds a home that suits them all. Some kids have jumped in the pool fully dressed as soon as the parents informed me they want to make an offer.

How involved are you in your local community?
The company and I are as active as we possibly can be in the Orlando community. We are members of local business associations, including the Central Florida Vacation Property Managers Association, British American Chamber of Commerce and other local social groups, including local football leagues (or soccer as they still call it here - I'm converting them one at a time). We also support the Make-A-Wish foundation, which brings children with life-threatening medical conditions to Orlando.

What's your own home like?
I live in a typical Orlando neighbourhood of detached homes, each with a large yard and pool. Because of the fabulous climate, people there are always outdoors - you see children playing and people walking their dogs or going for a jog.
What do you do to wind down when not working?
I like to make the most of what Florida has to offer from dining out, relaxing at the beach, attending a festival or event, or just enjoying the sun by my pool. Orlando has something to offer everyone 365 days a year and I aim to enjoy it as much as I can - as do my friends and family from the UK, who come over to visit on a regular basis!
What makes a good overseas property realtor?
Teamwork, as well as understanding, evaluating, education and communicating. We need to find out what each buyer desires from a purchase, then locate the property that best suits their needs. Buying a second home is a lifestyle choice and making sure we find what they want is key. Working as team and not as individuals helps us provide our clients the best possible service and make it an enjoyable experience. Understanding the culture and systems on both sides of the pond also helps, as does not overwhelming buyers with US terminology and procedures, which can be very foreign at times. Post sale we continue to keep regular contact with owners and to educate them with our regular local reports that are individually tailored for their community.
If you weren't selling property in Orlando, what would you be doing?
I would most likely be working back in IT. But actually, with the way our company uses technology for international transactions, I am not really a million miles away from my IT roots anyway.
James work for real estate agency Team Donovan (www.tdflorida.com, 001 407 705 2616)