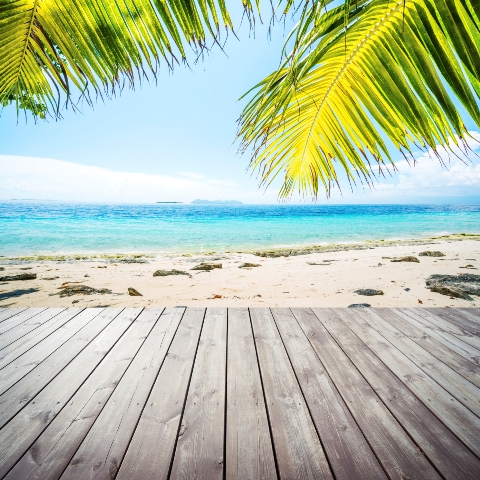 There's no doubt Spain is a buyer's market. This is great news if you're looking to snap up a bargain repo but if you're selling your own Spanish home, it's a different story. We meet two sets of expats who are frustrated by the way overall market conditions are affecting their attempts to secure a buyer…
David and Anne Ogilvy- Costa del Sol
Who are you?
Originally from Edinburgh, we bought our home and moved here in March 2000. I [Anne] worked in sales most of my life but haven't worked since we moved to Spain. David has always been involved in the motor trade and before leaving Edinburgh we ran a large repair shop/MOT station for four years. David still helps out in a local garage here.
Reason for selling?
Spain is a big country and we want to experience living in different parts of it before we get too old.
Tell us about the home you are selling?
Our property, called Las Lomas, is just outside Alhaurín el Grande, a bustling town of around 25,000 people. Las Lomas is south-facing, so gets sun all day, and has unobstructed views of the Sierra Nevada and Guadalhorce Valley. Built by a German developer to a high standard, accommodation is over two levels, with two separate entrances. The built size is 230 square metres. On the ground level is an open-plan area with a large sitting room/kitchen with a vaulted ceiling and wood-burning fireplace. The kitchen has granite worktops and comes with electrical appliances. There is also a double bedroom and bathroom on this level. On the lower ground floor are two bedrooms, a bathroom, utility room, small office and large hallway/reception area, which could be converted into more rooms. The house has air conditioning (with heater function) throughout, telephone and Internet connections, Satellite TV and is connected to mains water and power.

Outside are terraces, a gas BBQ, an 8x4-metre swimming pool and a covered garage area that fits two cars. The total plot size of the property is 24,500 square metres (approximately six acres) and the land contains olive, orange and almond trees. Shopping is a five-minute drive away, Málaga airport and Marbella are both 25 minutes away, and the new road means Fuengirola and beaches are just 12 minutes away. Plus, there are two golf courses 10 minutes away.
Does your property have all the necessary planning and habitation licences?

Yes, it's 100 per cent legal. We have all the paperwork available to view – Germans are meticulous about paperwork! This includes the original project/plans and a photographic record of the build progress.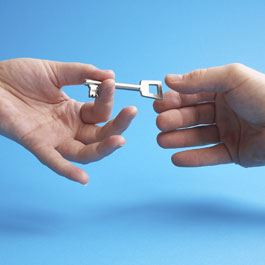 Tell us about your experience selling so far

Our property has been on the market for five years and believe me, that's not unusual on the Costa del Sol. We know properties that have been on longer. We started at €995,000 (£865K) and now we're on for €850,000 (£739K), which includes the ridiculously high agent's fee, but of course we are open to sensible offers.

Buyers must understand they can save tens of thousands of euros by dealing with a private vendor. The local papers are full of houses for sale where the seller is saying "NO AGENTS" – I think that tells you a lot about people's thoughts. We've had maybe seven viewers in five years and had no offers.

We keep changing agents in the hope that we'll find one who'll break away from the pack mentality of low prices and bring us viewers. The Russian, German and Scandinavian agents we've listed with recently don't question our price – they're more interested in the quality, the legality and the location. One agent we are currently listed with is Immobilien Malaga (www. immobilienmalaga.de). As we said in a recent letter, the media, agents and the British public are under the impression that Spain is a terrible place to live, where all property is at rock bottom prices. People have to realise that all properties are different and should be viewed for their individual merits.


Lorraine Carter: Catalonia
Who are you?
Originally from Hockley in Essex, I moved to Spain 11 years ago and bought my property five years ago. I'm currently a secretary for my Spanish partner's electrician business.
Reason for selling?
My mother, who lives in the UK, has become ill and I need to be with her more but due to financial restraints I can't afford to maintain my Spanish property when I'm in the UK.
Tell us about the home you are selling?
It's in a mountain village called Maçanet de Cabrenys in the Girona province. The property is a typical Catalan stone farmhouse, which overlooks a beautiful river – with a number of pools deep enough to swim in – and with beautiful views of the Pyrenees.It comprises a main house with two large double bedrooms, two large reception areas, a kitchen, cloakroom and bathroom, and a separate self contained one-bedroom fl at above the large garage.Our water comes from a natural mountain spring and the property is one of few rural Catalan properties to have water, electricity and all modern amenities with the option to move in straight away. It's set in 20 acres of countryside – a mix of woods, fields and garden – and includes outbuildings for animals and storage. It also comes with permission to be used as a hotel/B&B, as well as the option to have vineyards and olive groves installed – an irrigation system fed by the river is already set up. Also, within the grounds is a ruined shepherd's house, which has permission to be restored. The property is a ten-minute drive from the village high street while the town of Figueres is 30 minutes away. Beaches are a 45-minute drive, and both Girona airport and ski resorts an hour away. Plus, the French border is a few minutes away.

Does the property have all the necessary planning and habitation licences?
Yes.

Tell us about your experience selling so far
The current asking price for my property is €449,000 (£390K) and it has been on the market for just over two years. I have had lots of offers and thought I had sold three times, but each time it has fallen through, leaving me devastated. It has become a huge roller coaster ride for my emotions as I want to be in the UK with my Mum but I would never be selling the house or moving back to the UK if I didn't have to. I love my Spanish home.
After the sale fell through the second time I reduced the price to attract a bigger audience. This really worked and I nearly sold it at the new price, but then it fell through for the third time. I am selling through nearly all agents in the region. I've also made up my own flyer, which I've put in the windows of various shops and businesses, and handed out everywhere. Although the agents have provided me with some good potential buyers I have found the flyers have worked wonders.
I have a good amount of viewings but they are getting less and less at the moment with people just not wanting to commit to anything. It seems buyers are confident at the moment as they aren't particularly desperate to buy. They usually have a lot of money and know it is a buyer's market due to the recession, so offer silly money.
Those that really are interested to buy and fall in love with the property are unfortunately on the other end of the spectrum and don't have any money spare, therefore scared to commit to any kind of investment or large sum of money with the current state of affairs in world. It's catch-22 for many vendors in Spain, as we want buyers to commit and are having to reduce our prices. It's a vicious circle because the more vendors put prices down the higher the standard of property becomes in the lower price brackets, and if the bar is set then people start to expect more for their money.