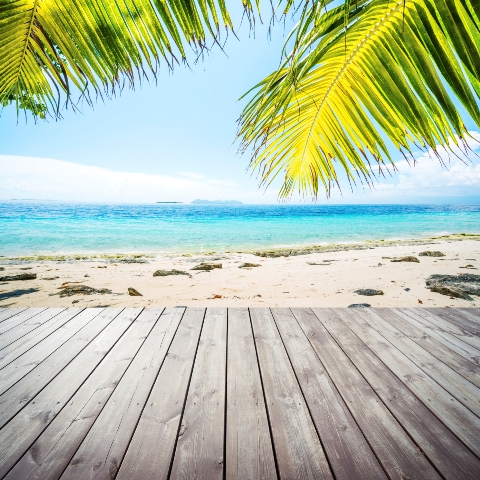 It's common for developments selling fractional properties to be a part of an exchange programme, giving owners the right to spend time on other developments around the world. One company that offers this facility is The Registry Collection. Someone who owns a share of a property at a development that is a Registry Collection member, such as Arcos Gardens in southern Spain, could swap some or all of their annual usage there for time at another Registry Collection development, such as Halcyon Hills on the Greek island of Samos. Hold that thought, because there are further variations on the theme of fractional ownership, and here's an overview of them:

Private residence/destination clubs
These offer you hassle-free holidays in a selection of luxury properties around the globe. Two models exist. Firstly, you could invest in a share of a managed "fund" that invests solely in a target number of unrelated properties, each in desirable destinations around the world. Co-owners of the fund, or club "members", are entitled to stay at the fund's properties (rules apply) and must pay annual running fees. The intention is that the value of the fund increases in value. The most established player in this market is The Hideaways Club, which currently has two funds – one focused on high-end holiday homes and the other on city apartments.

Secondly, the "club" model is often applied to small projects where fractional ownership of one property translates to membership of a "club", which gives owners access to a range of properties within that development and others around the world, either ones owned by the same developer or through an exchange programme. An example of this is Castello di Caseole in Tuscany, which is owned by Timber Resorts, giving owners the chance to stay at other of the group's resorts.

Holiday Property Bond
Similar to the above is the Holiday Property Bond (HPB), a managed life assurance bond that invests in luxury properties, for use by the bondholders, and securities, which are used to contribute to management fees.

The HPB works on a points system. As a bondholder you receive a number of points each year, the number of points dependent on how much you invest (£1 = 1 point). Points can be exchanged for free holiday accommodation (although bondholders pay a non-profit user charge, to cover expenses such as cleaning and utilities).

Bondholders can also carry points over from year to year, take them in advance and avoid using them by taking advantage of offers. There are no restrictions on when you can go on holiday or which of HPB's holiday homes you can book. Currently HPB has the use of more than 1,300 properties, ranging from villas, apartments and cottages, across the UK and Europe – not all of which are owned by the Bond, some being let by HPB as an agent.

Bonds last not only for the holder's life, but can be passed on to future generations too. Currently there are approximately 40,000 bondholders and, as of December 31 2010, HPB has net assets worth more than £250million. The minimum investment to become a bondholder is £5,000, with the average new investment around £12,000. All bondholders pay an RPI linked quarterly fee of under £30 (including VAT).



Aparthotels
Also known as condo-hotels in the US, part-owning a hotel room or suite is an investment rather than a lifestyle purchase. Typically, investors will receive guaranteed rental income and possibly, but not always, the option to stay in a suite. A good European example is the five-star Ponta do Pargo project next to the planned site of a Nick-Faldo golf course in Madeira, marketed by Morgan Forbes. Buying into the scheme costs less than £20,000.
Read expert answers to some frequently asked questions about fractional ownership