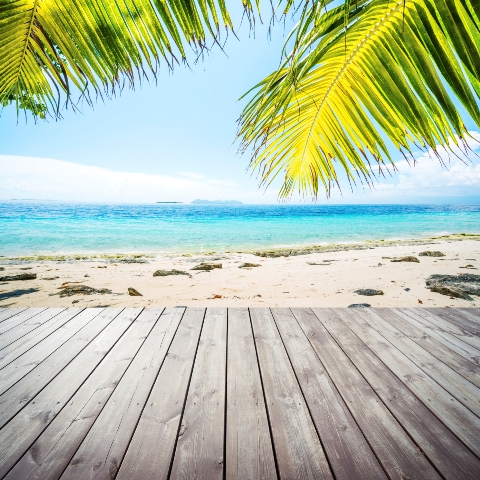 If a long- term tenant is behind with the rent, surely I can simply evict them?
Any Spanish property-owner who has fallen foul of a non-paying tenant knows just how vulnerable you can be as a landlord abroad. An increasing number of expats in Spain are resorting to letting out their property as they struggle to pay their mortgage and are unable to sell. But due to the dramatic rise in unemployment in Spain since the property market crashed and recession bit, many tenants are defaulting on their rental payments - and landlords are finding themselves inadequately protected.

In the UK, the standard Assured Shorthold Tenancy (AST) gives the landlord rights such as being able to end the tenancy if the rent isn't paid or the tenant damages the property and being able to get the property back after six months, provided the tenant has two months notice. The landlord can regain control of their property, either by applying for a county court order or by going through an accelerated possession procedure.

In Spain, the law is weighted in the tenant's favour. "In essence, the country's tenancy laws favours the tenant's right to stay in a property against the landlord's right to receive rent. A tenant could stay in the property for up to six months without paying rent," says Clara Earl from Lucas Fox estate agency in Spain.

Paul Shamplina, a UK tenant eviction expert who co-runs Paragon Advance España, a Spanish-based company that helps expat landlords protect themselves against rogue tenants, adds that the Spanish legal system can take up to 18 months to progress an eviction, "and during this time, the landlord will still be liable for the mortgage and utility bills and will have no redress over the non-paying tenant".

Landlord protection

So what can Spanish property-owners do to protect themselves? "My greatest piece of advice would be to take out rental insurance and legal expenses cover, especially in a foreign country where you may be leaving the property unattended for long periods. It offers peace of mind knowing the mortgage will be paid," says Shamplina, who set up his company after struggling to get landlord protection himself.

Finding a reputable managing agent is also crucial - someone who knows the local market well and will rigorously vet potential tenants. References are also paramount, says Shamplina. "Ensure all the obvious referencing procedures are in place: copies of financials, details of previous tenancies and employment record. Any good letting agent will do this for you." Working with the European Association of Arbitration (AEADE), Shamplina says he can help landlords get sentences within 28 days, after which, if the tenant does not leave, the landlord can apply to the local courts for bailiffs to evict the tenant.

Another form of protection that is becoming popular among owners of high worth properties is to ask for an 'aval' - a bank-assured deposit for the duration of the tenancy. "It is kept by the bank in case a tenant does not pay their rent. In the event of non-payment and a court order, the bank will pass the 'aval' to the landlord," says Clara Earl, though she adds that asking for this sizeable bank-held deposit can deter many potential tenants.
"What may also help the landlord is to add a clause into the tenancy contract that states that if a tenant does not pay rent for two months, the contract becomes void. Then the landlord may proceed immediately with the eviction process," Earl adds.

Rise in eviction cases

Spanish lawyer Raquel Perez from the Perez Legal Group has seen the number of eviction cases rise in the past year or two. She has just helped one villa owner in Marbella to evict a tenant who had not paid rent for five months. Perez's client won an eviction order and is now pursuing €20,000 (£17,700) in unpaid rent.

"Many homeowners believe this is a straightforward case in which the law will automatically take the side of the party whose property is suffering damage. But since rental agreements are essentially commercial transactions, the law has to protect the rights of tenants as well so it's not quite as straightforward as you might think," says Perez.

Costs incurred by the landlord will usually be around €1,400 (£1,240), says Perez, "and they will need to go through two separate court cases - one to evict the tenant, and the other to claim the rent owed," says Perez. Getting a good lawyer to prepare a proper rental contract in the first place is the best way to protect yourself, she adds. "And the landlord should keep control of the utility bills. Then if the tenant stops paying their rent, the landlord can cut off the supplies. No tenant will stay long in a rented fl at with no water or electricity," says Perez.

Spain, of course, is not the only country where foreign property owners should be vigilant with rentals, either short or long-term. Paul Shamplina is about to extend his tenant protection service to France and Portugal, where it can also take 18 months or more to evict a tenant. "In France, where it is estimated that only one million out of six million tenancies are insured by rent protection, before you can evict a tenant you have to serve a letter giving the tenant 45-65 days notice before court proceedings can commence," says Shamplina. And you can't evict a tenant in France between November and March, "deemed the winter months," he says.

Portugal, previously one of the worst countries in Europe for landlords' rights when evicting tenants, with the process taking up to three years, now has so many landlords who are too scared to rent out properties due to the tenant's right to stay without paying that many properties lie empty.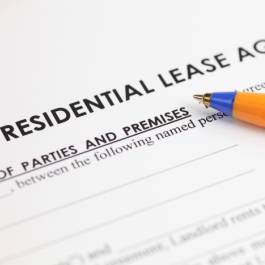 "But there is now a new procedure for eviction in Portugal," says Shamplina. "It can still take 18 months but landlords can claim breach of contract if the rent has not been paid for three months. The Government hopes this change in law will make it more appealing for landlords to rent out Portuguese properties."

In Florida, the tenancy laws are less biased towards the tenant as they are in the UK or Europe. "As a landlord in Florida, you have rights and also certain duties, whether written in the formal lease or not," comments Ray Withers, director of Property Frontiers. "You are legally obliged to receive rent as a landlord in return for a tenant using the property and you have the right to have your property returned to you at the end of the lease period in a similar condition as it was supplied. Provided you follow the rules, the law is on your side regarding any transgressions by the tenant," he says, adding that if the tenant fails to pay rent or refuses to move out, you can evict them far more easily and quickly than in the UK.

"Providing you carry out the process properly, a tenant can be evicted within a month. And the law presumes a property is yours to take back if the tenant is absent for at least 15 days." In return, the rules for landlords are strict. Properties must comply with the housing code, landlords must have the appropriate liability insurance - and they can't legally increase the rent during a lease period. Landlords offering their property for short-term holiday lets should be equally careful about drawing up a contract, verified by a solicitor, that is binding between owner and guest.
"Different countries also have certain criteria that landlords must meet, such as the Alojamiento Local in Portugal, where landlords must prove their property is habitable," says Kate Stinchcombe-Gillies from HolidayLettings.co.uk.

In Florida, short-let landlords have greater rights than they would in the UK. "Your property would be classed in a short-term rental zone and your rights of eviction are on your side," says Ray Withers. As with all property-related legal matters, though, it's far better to get the right protection from the start, rather than pray for a court win when it all goes wrong.