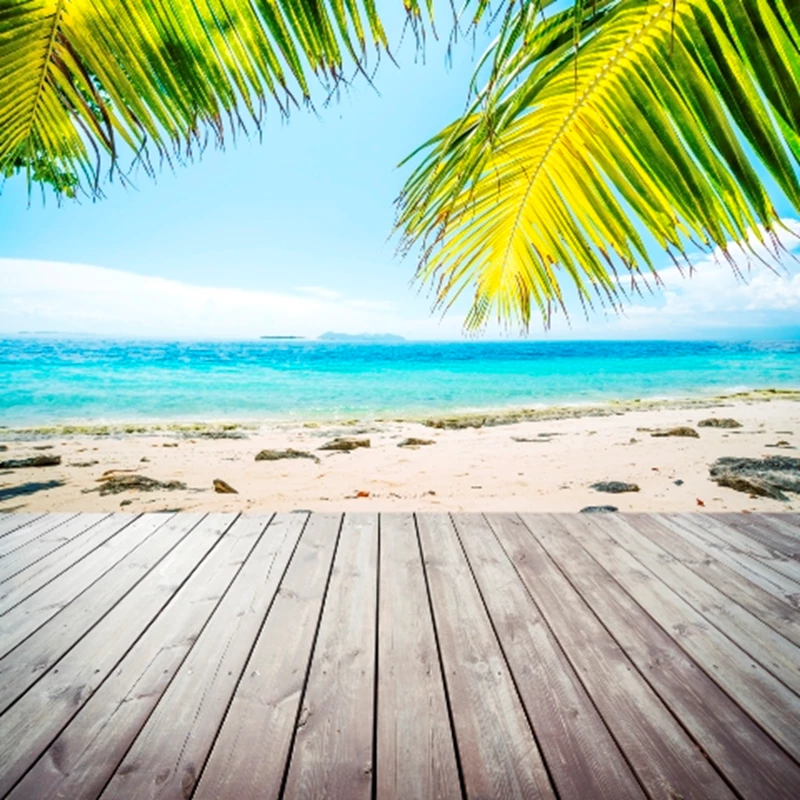 So far in this series we've looked at Egypt's tourism hot spots, covering Sharm el Sheikh on the Sinai Peninsula, El Gouna, Hurghada and Sahl Hasheesh, as well as the ancient Nile-side city of Luxor.But what if you don't want to share your holiday home with legions of package tourists and prefer somewhere a little bit beneath the international property-buyer's radar? Well, on the basis that the country's Mediterranean coastline close to Libya might not be an ideal choice right now, a look at some smaller resorts on the Red Sea provides a few more ideas for anyone still seeking inspiration.

First up, and arguably the most well-established and successful of the rest, is Soma Bay, a resort 45 kilometres south of Hurghada (and its international airport). In a great location on a peninsula that gives it beachfront on three sides out of four, and with a range of internationally famous hotel brands - including Kempinski, Sheraton and Cascades - it's fair to label it a five-star resort. It's also close to the large port of Safaga, a dropping-off point for cruise ships with passengers en route to Luxor, 90 minutes to the south-west. Soma Bay's ten-million-square-metre site includes an 18-hole Gary Player golf course winding around the headland, a fully operational marina with shops and restaurants, clubhouse for diving, snorkelling and surfing, as well as a Les Thermes Marins des Cascades spa.

Buyers can choose from a range of apartments overlooking the golf course, villas by the bay or an aparthotel if they are motivated less by lifestyle than investment. Marina units cost from €145,000 (£128,000) for 83m2 one-bedroom apartments to €180,000 (£159,000) for 103m2 two bedrooms; or golf apartments at €200,000 (£177,000) for 115m2 two beds or €330,000 (£292,000) for 195m2 three-bedroom apartments.

"Prices are in line with the best resorts of the Red Sea," says Jamil Saad, the owner of Soma Bay. "The resort offers an oasis of tranquility with superb weather, extensive wellness and sporting options in and out of the sea, all on a peninsula of great natural beauty." The owners are a cosmopolitan bunch: Egyptian, British, German, Italian, French, Swiss, Russian, Belgian - and a Welshman, Ian Marsh, who divides his time between the UK and Egypt while running Think Egypt, an advisor to Egypt's residential tourism industry

As someone ideally placed to compare and contrast all of Egypt's resort offerings, why did he choose Soma Bay? "I viewed it as an El Gouna of the future; somewhere that could learn and develop with the benefit of the experience of this successful resort," says Marsh. "Also, I like the fact that it is smaller and feels more exclusive than the larger, busier resorts where you can feel like a number, even though there may be more to do on them," he adds.

However, Ian Marsh admits it can get a little lonely when other residents are away, and some people might find the resort's somewhat isolated location away from everything else - such as the bustling downtown of a traditional town such as Hurghada, for example - a little limiting.

So what about Marsa Alam, the Red Sea's southern-most resort? This former fishing village with unspoilt white-sand beaches and coral reefs really began to develop following the permission for its first international airport in 2001. A new road was built which made the journey by road to Luxor far easier (now three hours), and beach-front developments sprang up all along the road that runs from north to south along the Red Sea coast.

"There's been much talk about Marsa Alam during the past six years but there is still a lack of flights in number and frequency [since XL's demise it's now down to Thomson fly for direct flights from the UK] and it's a long way by road to Hurghada," says Marsh. "But there's bountiful wildlife, fishing, plenty of hotels and small resorts and it seems to attract the Italians in particular. They currently like Oriental Coast, where prices are reasonable and there's a good beachfront location." The self-contained resort is a 50- minute drive north of Marsa Alam town - 20 from the airport - and will have a 600-berth marina, 18-hole golf course as well as all the usual bars, shops, hotels and restaurants. Apartments there start at around £30,000, villas in the region of £143,000.

However Port Ghalib is perhaps the biggest project in Marsa Alam, an eight-million-square-metre integrated resort community that is hoping to become an international destination drawing golfers, yachties, divers and business travellers alike. Its nine villages will include a 1,000-berth marina, 23 hotels, conference centre, yacht club, 165 shops, golf and 8,200 residential units, plus 1,200 timeshare bedrooms - all to be completed by 2025. It is only five minutes from the airport - which is operated by the same company as the resort, the M.A. Kharafi Group of Kuwait - or two hours from Hurghada.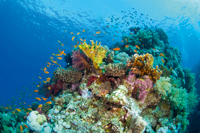 Prices start from £44,000 for a studio; one-bedroom villas are from £112,000 and three-bedroom villas cost from £142,000. So far the buyers have been 30 per cent Egyptian, 20 per cent British, 20 per cent Middle Eastern and the balance form an international medley. So what does it offer that Sharm or Sahl Hasheesh don't?

"Sharm is a victim of its own success, now overbuilt and overcrowded due to the large demand," says a spokesperson from Port Ghalib. "At Port Ghalib early entrance can yield good returns," he adds. "Port Ghalib is being positioned as a luxury destination and is at a more advanced stage of development than Sahl Hasheesh," he adds. Alternatively, there's also the El Nabaa Bay Resort in Marsa Alam (which has a marina, diving facilities, shops and restaurants) where 50-square-metre studios cost around $44,000 (£27,000)-plus; or 160-square-metre villas $162,190 (£98,000). The 800,000-square-metre resort - 30 kilometres south of the airport - is due for completion in two years, according to their agents.

To end with something genuinely unique, we're heading back up north to the La Siesta Mountain Resort, a boutique gated development just 90 minutes south of Cairo on the upper Red Sea coast. Backed by the Galala Mountain and with a private beach, it has 52 villas, a 62-bedroom hotel, a restaurant and café, plus a handful of shops. Apartments are under construction and will be priced at £40,000 for a one-bedroom. Resale villas are also available: £140,000 for a two-bedroom two-bathroom model; £250,000 for three bedrooms or £700,000 for a 478-square-metre, five-bedroom version with private pool and guest quarters. It is popular with Egyptians due to its proximity to Cairo, but other owners are Austrian, American, British, German and French, according to Marion Isom, MD at the resort: "All our properties have held their prices because we are different to any other resort in Egypt," says Marion.

"The Egyptian government is keen to further this area for medical tourism and there's good potential for long-term rentals for people recuperating from illness. "We don't offer discos or all-night bars but we have a restaurant that has become one of the most sought after in the area, along with stunning views, mountains, sea and peace."

As the country adjusts to life after Mubarak, no doubt many Egyptians will be hoping for more of the latter.