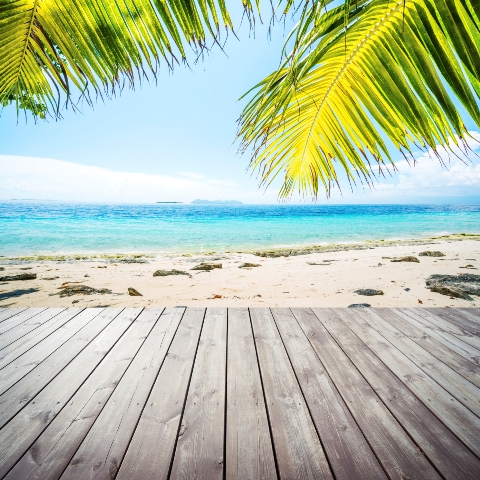 Despite their contrasting historical, architectural and cultural heritage, Sicily and Sardinia have more than one thing in common. Washed by the warm waters of the Mediterranean and blessed by the sun all year round, they are two of the largest islands off the coast of Italy. They also share stunning scenery boasting miles of coastline, cities steeped in history, idyllic rural retreats, rough and remote mountains and a strong sense of hospitality, which makes the Sicilians and Sardinians very welcoming people.But what unites the two islands above all is the fact that despite their natural beauty, they have only just recently started to gain popularity as a holiday destination for Brits. The reason? Many agree that the arrival of low cost airlines has played a big part. And wherever there are holidaymakers and weekend goers, property buyers follow.
Sicily
"Sicily has always been regarded as a beautiful place to go on holiday, but for a long time access was very limited. It's only in the last three to four years that the foreign-buyer property market has started to develop, and this is thanks to the numerous and affordable direct flights to Trapani, Palermo and Catania from the UK.", explains Dario Russo at Homes and Villas Abroad.
But when it comes to property investing on the Sicilian island, foreign buyers tend to be quite selective. "They prefer to buy in locations close to the airports or in areas that are already popular with the locals and with Italians," explains director of Mipc David Moss, an expat who has been living and selling properties in Sicily for many years, "and the north is by far the most popular among British property buyers, particularly Palermo and the coast 40 minutes away from it."
The Palermo set tends to head west of the city towards the trendy seaside destination of Mondello, making it quite pricey with a typical two bedroom villa starting at €600,000 (£522K). "But you can get much better value for money in places such as Castellammare del Golfo near Scopello, a beautiful natural reserve popular with scuba divers. Here prices go down to €1,500 per square metre and two-bedroom villas costs from €280,000 (£243K)," adds Moss".
Further west of Palermo brings you to San Vito lo Capo, a destination popular with families and set around a beautiful bay. Here, according to Moss, a new two-bed apartment will set you back around €180,000 (£157K). Heading east of Palermo takes you to Cefalù, a charming town with year round appeal, where you can find one-bedroom apartments for just over €100,000 (£87K).
For a bit of glamour and cosmopolitanism, try the hill-top town of Taormina, near Messina on the eastern side of the island. With its beautiful Greek theatre and stunning views over the bay, Taormina swells with tourists in the summer months and is home to an annual film festival. Together with the glamorous beach resort of Giardini Naxos just below, Taormina is considered the most expensive property spot in Sicily.
"Beachside villas and large properties in and around Taormina can typically fetch €1million (£870K). This kind of investment makes a very secure purchase since the rental potential is very high and private villas can be rented out for up to €15,000 (£13K) per month, depending on location and specifications," explains Russo.
But if Taormina is good for high yield rental investments and day visits, there are plenty of other destinations which are full of character and where you can buy properties at a fraction of the price. Heading further south along the east coast towards Catania, dubbed the new Silicon valley of Italy and served by Easyjet, a handful of little baroque fishing villages like Aci Trezza, Acireale and Aci Castello have caught the attention of UK and Northern European buyers.
Despite being very popular weekend destinations with Catanesi, given the proximity to the city, prices are still affordable – you can pick up a one-bed fl at for €130,000 (£113K) or a two-bed for €180,000 (£157K), and prices for a three-bed villa by the sea start from €300,000 (£261K). Less known to international property buyers, but of particular interest for its stunning scenery, a strong Greek heritage and Baroque feel is Val di Noto, an area so steeped in history that it's enlisted as a Unesco World Heritage site. Val di Noto, also known as Sicily's Baroque Valley, includes the beautiful towns of Noto, Modica, Ragusa, Siracusa and Marina di Ragusa.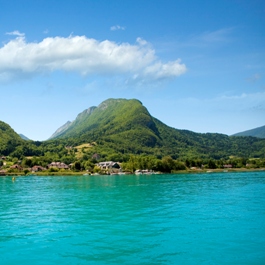 "The recent economic downturn has affected this area but interest from European and British buyers picked up incredibly in the past 18 months. This also in view of the fact that there are talks of a new low cost airline that will soon be serving the nearby airport of Comiso by Ragusa. This will have a great positive effect on the local property market, bringing many weekend holidaymakers," explains Ramsey Gilderdale at Modicasa, one of very few – if not the only – English run licensed estate agency in Sicily.
"Because of the strong cultural heritage, the type of buyers interested in this area tend to be well off and retired people who love culture and archaeological sites, as there is so much to see and visit around here," adds Gilderdale.
With its dazzling countryside, the region also charms a lot of farmhouse buyers: "A farmhouse in need of renovation, one hour from the sea, can cost just €150,000 (£130K). However, if you head just ten minutes away from the coast, prices are heftier and the same property will set you back €500,000-€600,000."
For affordable town apartments, the lively Baroque town of Modica, famous around the world for its chocolate,offers plenty of opportunities. "I have been living here for the past six years; it is the perfect place for people who opt for retirement and want to enjoy a very good quality of life. In fact, you can bag a one bedroom fl at for just €75,000 (£65K)," explains Gilderdale.
Very sought after, but still quite affordable compared to the overpriced Taormina, is Marina di Ragusa just three miles away from the airport of Comiso and a hub for the Italian fashion elite: Dolce & Gabbana are a regular fix here.
"The average price for a one bedroom here is €110,000 (£96K) while a two- or three-bedroom apartment would cost between €140,000-€160,000 (£122K-£139K). However, with new direct flights to and from the UK and Europe, prices will go up," says Gilderdale.

Sardinia
With its startlingly white sandy beaches and blue crystal waters, Sardinia boasts an immense wealth of marine parks and has been Italians' favorite holiday destination since the 1960s. The island's international fame has been primarily linked to the Costa Smeralda, an area in the north of the island that has been turned by Prince Karim Aga Khan into a VIP honeytrap as well as into the heart of fashionable society with plenty of sailing, luxury shops, yachting and top-notch entertainment. Needless to say that properties here are not for the budget conscious, as prices in the coastal villages of the Porto Cervo and Porto Rotondo range from €7,000 (£6,087) to €12,000 (£10,435) per square metre. But thanks to low cost carriers such as Ryanair and Easyjet, which have started serving the airports of Alghero and Cagliari, tourists, foreign buyers and investors have had the chance to discover what Italians call the real Sardinia, which retains much of that pristine, wild remote feel typical of this island, something of which the locals are fiercely protective.
With a more limited infrastructure, the more rural southern part of the island has also started growing in popularity, particularly the area around Cagliari. "The north still makes a better rental market investment but in terms of beauty and scenery, the south is equally competitive," explains Linda Travella from Casa Travella.
A growing number of people have started buying in Cagliari, a town which D.H. Lawrence dubbed the "White Jerusalem" for its limestone buildings and direct access to Poetto, a beach resort which is one of the most spectacular in the south, making the place very touristy. Properties in Cagliari cost €2,000- €3,000 (£1,739-£2,609) per square metre. Similar prices can be found in the nearby seaside villages of Maddalena, Chia, Villasimius and Pula. The west of the island also presents many good buying opportunities, particularly the area around Sassari.
"In the nearby villages of Stintino, Castelsardo or Valledoria, facing the beautiful Asinara Bay, prices are excellent and very competitive as these are up-and-coming areas but with good facilities and transport. Prices here start from €100,000 (£87K)," adds Linda Travella.
In Stintino, Gruppo R is currently selling apartments and villas as part of a gated community with several swimming pools near the Stintino Country Paradise, one of the most famous holiday resorts in Sardinia, with prices starting from €150,000 (£130K) for a one-bedroom apartment and €280,000 (£243K) and €350,000 (£304K) for a three-bedroom villa. If you still want to be in close proximity to the fashionable Costa Smeralda, the best affordable options are on the eastern side near Olbia, a port town served by ferries that link to the mainland. " Destinations like Palau, San Teodoro, Budoni and Santa Teresa di Gallura have long been very popular with Italians, so properties here are not cheap but still cheaper than Porto Cervo or Porto Rotondo which are just an hour or so drive away. In these locations, property prices vary from €3,500 (£3,043) and €5,000 (£4,348) per square metre" explains Travella.
But whether it's the south, north, west or east, there is one unwritten rule about Sardinia: "Don't even consider buying on the island if you don't want to drive – a car is a necessity as public transport facilities are very limited," stresses Linda Travella.