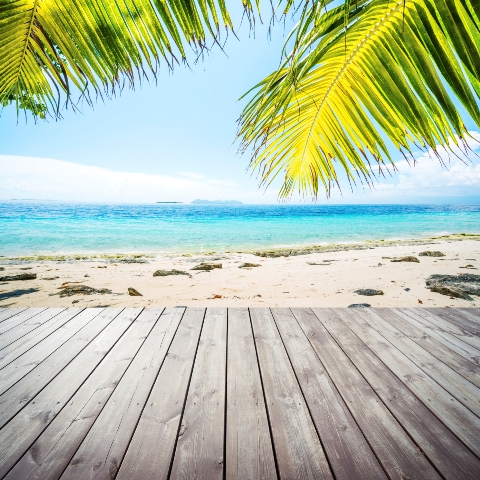 The Canary Islands
Offering the most accessible year-round sun available to the British - and at the end of just a four-hour flight - the Canary Islands have long been one of our favourite second-home locations.

With average temperatures in the mid-twenties they consistently feature amongst the highest performers for holiday lettings websites too. They are firmly established markets for many Europeans, and well-supplied with flights - unlike the Cape Verde Islands for example - making them ideal for buy-to-let investors.

Yet the Canaries have not been especially fashionable of late. Slightly overshadowed in the last couple of years by the emerging non-euro "cheap sun" nations such as Egypt, Tunisia and Morocco, they are now benefiting from the unrest in the North African region. Visitor levels to the Canaries soared by 20 per cent in February as holiday makers shunned Egypt in particular, preferring to avoid political uncertainty and the risk of suspended flights.

The islands have not escaped the Spanish property downturn, but reduced purchase prices combined with a buoyant rentals market adds up to some healthy potential yields. So if you want to buy a property and rental income is your main priority, where do you look? Well forget love at first sight, you need a very hard-headed approach to research and number crunching.

A romantic little house miles from anywhere might be your dream holiday home, but the computer says that paying guests want major resorts with facilities on tap, a short walk from the nearest beach. In terms of tourist volumes, it's a question of Tenerife, Lanzarote and Fuerteventura, but how do they weigh up?

Tenerife

For Holiday Lettings, Tenerife is the main player. "By far the most popular island, it generates 70 enquiries per property, per year - double the average home on our site," says their spokeswoman Lanisha Butterfield.

Hardly surprising when you consider that 1.5million Brits went there in 2010, a 10 per cent rise on the previous year. "Playa de las Americas is very popular; despite the increasing volume of homes in the area the number of enquiries still exceeds the average by more than double. Los Cristianos also performs really well and Golf del Sur (a golf resort)] is also quite popular. Two-bedroom apartments are the most demanded because they suit a family."

For a cash-cow property that will really earn its keep, look at the three kilometer stretch of hotels and apartment complexes on the southwest coast that draws two-thirds of the island's visitors. Holiday lettings here are more lucrative than long term rentals (which have declined in popularity in recent years), and allow for personal usage too.

Las Americas merges in with Los Cristianos to the south (and Costa Adeje to the north) and contains rows of holiday apartment complexes leading from the seafront. It is these complexes behind the beach with plenty of facilities which reap the richest rental rewards, say www. homeaway.co.uk. Their most successful properties in Tenerife are in seafront complexes in Playa de las Americas, with the average weekly rent of a one-bedroom apartment being £315, or £427 for two bedrooms.

You can buy a resale apartment for around €200,000 (£177K), according to Bruce Grindley, Managing Director of the island's largest agent, Tenerife Property Shop, but for the greatest return on your investment, he suggests you look elsewhere. "There are an awful lot of one-bedroom apartments available to rent in Playa de las Americas, followed by Los Cristianos, so you must ask yourself if there is too much competition," says Grindley.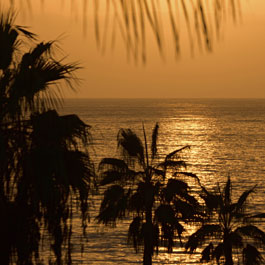 "You are better off buying a two-bed apartment - or larger - and to look at locations where the outlay [purchase price] is going to be smaller and there is less competition," he says. He suggests that the next-door golf resorts of Amarilla Golf & Country Club and Golf del Sur - ten minutes'drive east from Las Americas - are the best to buy for long and short term lets:

"You can buy a resale two bedroom apartment at Aguamarina (Golf del Sur) overlooking the ocean promenade for €179,000 (£158K). With three bathrooms, and a sofabed in the lounge it will sleep six and you would get 40 weeks' rentals comfortably (at £350 per week for four people, £400-plus for fi ve or six), giving you £14,000 income, and some usage yourself. That's about an eight per cent yield, when you've deducted upkeep costs."

One-bedroom apartments at both golf resorts typically cost around €100,000, although you can get them on Amarilla Golf for €80,000 (£71K), with a rental value of around £195 a week, according to Grindley.

"For other popular rental areas - the Parque Santiago complexes [frontline Americas] and upmarket Fanube, for example, the numbers just don't work as the purchase prices are too high.

"If you do prefer to buy in the big resort area then I'd look at Torviscas, Santa Eugenio [Costa Adeje] and the marina at Puerto Colon where you'll get a one-bed for £120,000-£160,000."

Playa de Las Teresitas and San Andres, Sarah Macdonald at Sunway Tenerifeselects the Santa Maria apart-hotel at Puerto Colon for holiday lets. "Studios cost €80,000 and
bring in €195 a week; one beds with sea views around €140,000 (£124K) but earn €250 per week," she says.

For long-term rentals she highlights Castle Harbour Apartments at Los Cristianos, where one-bedroom resale properties selling for €120,000 (£106K) will bring in around €500-€550 a month - or Los Taginastes, which is an older but popular complex, with very similar selling costs and rental revenues. There's much less demand for villa rentals in Tenerife, but it's increasing; the "best value" to buy are on Golf del Sur, according to Grindley, at €650,000 (£575K) for four bedrooms and a pool.


Lanzarote

The rentals market on the volcanic island of Lanzarote is firmly focused on its two major resorts, according to Nicoletta Warzecha of Volcano Estates, which do both property sales and long-term lettings. "Puerto del Carmen is all about apartments. There aren't many villas there; whereas Playa Blanca is the reverse, with more villas than apartments" she says, adding that the third tourist area, Costa Teguise, is much less popular. She says that in Playa Blanca you can buy a two bedroom villa for €190,000-€240,000 (£168K-£212K). At Faro Park, a big complex that's good for both short- or long-term lets, you could get €750- €800 per month: "It's popular because it's not too noisy, being just outside the town centre, yet it's right on the seafront and all the homes are detached and on large plots."

For an apartment, head to Puerto del Carmen, the largest - and most expensive - resort says Ian Hoban of Grupo Estupendo, the island's biggest long-term rentals agency. He says: "Barcarola is a centrally located complex which is great for all rentals. You can buy a fully refurbished two bedroom apartment for €153,000 (£135K) and get €500-€650 a month. "Alternatively, the Matagorda district is very sought after, with a lovely quiet beach and just a five minute cab ride into town. Here you can get a two-bedroom apartment in one of the resort's best complexes, beachfront Las Olas, for €249,000 (£220K) - and earn €750 per month from it. Or, a two/three-bedroom bungalow costing €235,000 with over 30 weeks' bookings for 2011."

The most up market area is Los Mojones and here he's selling a three bed luxury villa for €595,000 (£527K) - which received up to 48 weeks' rentals last year. In Playa Blanca they have a three bedroom, two-bath villa selling for €369,000 (£327K) which brought in €30,000 (£26,550) gross income from rentals in 2010 (and 2011 is looking even better...)


Fuerteventura

The least commercialized of the main Canary Islands also offers the best beaches, with golden sand blown over from the Sahara, great water sports and a growing rentals market helped by increasing numbers of independent flights.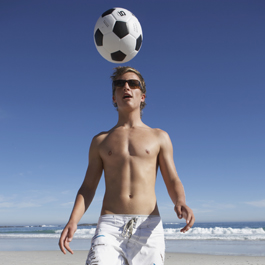 The lettings sites all point to the working town and resort of Corralejo in the north as being the place to be, with the purpose-built resort of Caleta de Fuste also being popular. Roy Webber of Fuerteventura Property World recommends the complex of Las Dunas, south-east of Corralejo which he says "rents extremely well", with clients regularly receiving 40-plus weeks a year occupancy. "It's six to seven minutes' walk from the beach and shops, and the complex has a pool, gym and tennis courts," he says. "Brand new one-bedroom apartments cost €79,000 (£70K) and you can expect to pay €70,000-€75,000 (£62K- £66K) for a resale."

According to HomeAway.co.uk, the average weekly rent for a one-bed on the island is £250, two bedrooms are £400 and a three-bedroom villa (their most successful type of property, in Corralejo) is £666 per week. Natalia Bosch of Top House Fuerteventura shares another choice of Webber's - one bedroom apartments on the new Los Delfines complex 100 metres from the sea in Corralejo. "Pay €120,000 (£106K) and rent out for half the year for €500-€550 a month," she says.

"My other suggestion for an apartment is the large Oasis Dunas complex where a one-bedroom apartment costs €80K-€100K (£71K- £88K) and rents out for €300 a week; or €450 a month. Families can use the lounge for a sofabed or cot. "For a villa, I'd recommend one near the El Campanaria shopping mall, five minutes from the beach. We have a two-bedroom resale for €160,000 (£142K) which rents for €700 to €900 a week and gets 50 per cent occupancy."

Word on the island is to avoid the area of Parque Naturelle (with half completed complexes that are hard to sell) but look for resale three-bedroom villas close to Las Dunas - at the popular Las Pergolas III they cost €250,000-€300,000 (£221K-£265K).
Three-bed homes on the El Sultan complex also rent well, says Webber. Fifteen minutes' walk from the centre, near Baku waterpark, new townhouses cost €220,000 (£195K).

And what about a golf resort? There's Fuerteventura Golf Resort in Caleta de Fuste (from €190,000), although their UK agent, Barton Wyatt, says that 12 weeks a year rental is good going, so that doesn't really compare with Tenerife.
Read our guide to buying a property in Spain
Search for property in the Canary Islands