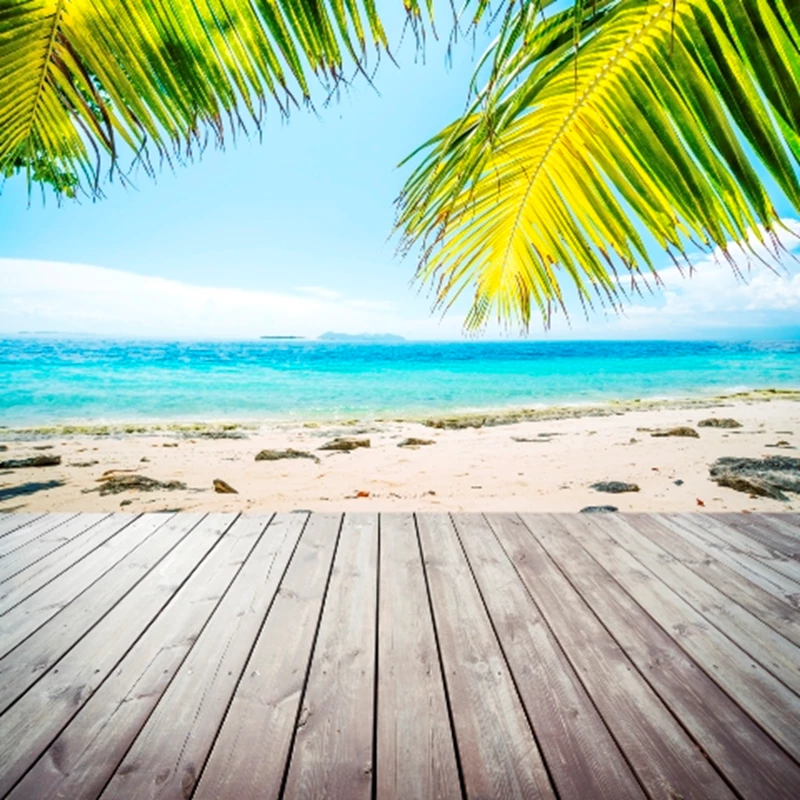 Brazil's developing real estate market has been well publicised, but where do you start if you want to tap into it?
To point you in the right direction, here we home in on two areas and highlight different types of investments available in each
Earmarked to receive investment, both from its Government and abroad, the north-east corner of Brazil has high hopes for the future. Two areas already benefiting from the country's strong economy and a growing interest from foreigners are the states of Rio Grande do Norte and its southerly neighbour Paraíba, both of which combine expanding cities and a white sandy coastline.
"Rio Grande do Norte is an extremely popular holiday destination for Brazilians and Europeans alike," says Anthony Fernandes at agent SPC Overseas.
"Its thriving capital Natal is the closest city to Europe, being only 6.5 hours. Also, it has been named as a host city for the forthcoming World Cup (2014) and so has been receiving Government money for infrastructure improvements, better services and tourist opportunities, including hotels, as well as attracting new businesses and the expansion of existing businesses."
Paraíba's state capital is João Pessoa, the easternmost city in the Americas. Expat John Curtis, who has lived there with his local wife for ten years, runs agency Brazilian Property Direct and says: "João Pessoa has emerged as one of the top places in the country to invest and live, due to its security, climate, infrastructure, good governance and friendly people. My wife is from the city and I have known the place for more than ten years."
Both Paraíba and Rio Grande do Norte have opportunities to invest in both the domestic residential and tourist residential markets, and here we look at the options in each.
Off-plan and resale
Brazilian Property Direct offers a selection of resale and preconstruction apartments in João Pessoa's prime beach district Cabo Branco, and can offer developer finance with a 20 per cent deposit.
"Prices start from Brazilian Reals (BR)100,000, which is under £40,000, but a good quality renter will cost now around £100,000 and should achieve a yield of eight per cent," says Curtis.
In Rio Grande do Norte, Pipa is a resort near Natal where agency SPC Overseas is selling studios and one-bedroom townhouses on the Girassóis Lagoa Resort. Properties are rented out for a guaranteed return and owners receive six weeks' usage a year.
Prices are from £62,000 and until June 30 SPC Overseas is offering units with free furniture packs. Still in Pipa, agent uv10 has a variety of newly built units at what is arguably the area's premier resort, Pipa Beleza. This includes a fully furnished two-bedroom apartment (66-sq-m) with private garden and jacuzzi for BR295,000 (£111K). Properties there come with full rental management and hotel services.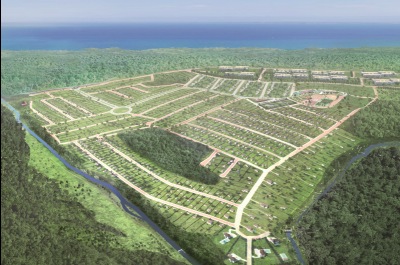 Land and plots
Curtis at Brazilian Property Direct highlights that "one of the growing living trends for Brazilians is for gated communities, known as condominiums, where you buy a plot of land and either hold it for resale or build a home on it for sale to the Brazilian residential market".
Curtis has plots available in João Pessoa and the surrounding countryside priced from BR8,000-BR30-million (£3,015-£11.3-million). One notable project in João Pessoa is the Tambaba Country Club Resort, marketed in the UK by Invest in Brazil. Here freehold land plots start at £17,600 but SIPP-approved commercial land investments are also available from £5,000.
"Because our development partnership own a sales network in Brazil and 65 per cent of all purchases to date are Brazilians themselves," says Richard Cash at Invest in Brazil, "this demonstrates not only the legality and accurate value in our pricing but that we also provide purchasers with the option for us to support them with their exit sales into this domestic market."
Invest in Brazil also offers 0 per cent payment terms from £22,000, as well as guaranteed yields and buyback schemes on a limited number of purchases. "These are secured against real income via different, and already established, ring-fenced revenue streams into Tambaba. This is via a developer interest finance book yielding Brazilian rates of interest across over 200 purchases already made by Brazilians," reassures Cash.
Back in Rio Grande do Norte, SPC Overseas has plots available at the Shamballa gated condominium in the beach resort of São Miguel do Gostoso, just north of Natal.
Recommended for medium-term appreciation or for building a villa, prices start from £25,000 and payment can be spread across two years.
Social housing scheme
The Brazilian Government estimates the country currently has a shortfall of 7.2 million homes and predicts this figure could rise to 29 million by 2023 (Brazil's population is around 200 million). As a step towards tackling its housing deficit, in 2008 the Government introduced its "Minha Casa Minha Vida" (My House My Life) scheme, which aims to help low-income families throughout Brazil purchase their own home.
Minha Casa Minha Vida works by offering subsidies to buyers and developers, reduced mortgage rates, lower taxes and other legal expenses, as well as setting up a fund that guarantees payments on behalf of homeowners, therefore mitigating risk for the banks involved.
The scheme attracted an initial Government investment of BR64-billion (€28-billion) and will result in the completion of a million new homes by the end of this year. Phase two has now been approved, with a further BR72-billion (€31.5-billion) pledged to the scheme between 2011 to 2014, which will pay for the construction and purchase of a further two million homes.
In the main, homes under the scheme are apartment blocks or developments of single family dwellings. As a foreigner, tapping into this sector of the real estate market is typically done through a fund and is recommended only for experienced investors - care must be taken when choosing with whom to invest. Such funds are run by a team of real estate professionals and partner with developers that have contracts to build projects targeting the Minha Casa Minha Vida sector in key areas, such as the north-eatern states. Some funds might focus on one project, others will spread your investment across a number of developments.
Entry level investments typically start from €100,000 (£88K). Exit strategies and returns are typically underlined by the Brazilian Government's guaranteed mortgage funds for low-income buyers.
Agent uv10 has recently launched a fund requiring a minimum investment of €100,000, which will focus on a number of projects in the north-east, including Rio Grande do Norte. Uv10's target return on investment after a fixed three-year period is a bullish 119 per cent, after fees and expenses. It is a closed-ended fund (CEF).
Says Samantha Gore at uv10: "Entry level for investments in this lucrative sector tends to be prohibitively high for individual investors and comes with some challenging bureaucracy and the need for high levels of expertise.
"The uv10 Property Fund is designed to bridge this gap for foreign investors, offering them an opportunity for exposure
to this growth area within an independently administered fund."
Also offering investment opportunities underpinned by the Minha Casa Minha Vida scheme is Eco House Developments (a UK subsidiary of a Brazilian developer), which is developing the Arco Iris residential development on the edge of Natal. Half of the 112 two-bedroom units there have been reserved through the Minha Casa Minha Vida scheme and, says the developer, will sell for BR80,000 (£30,450). The minimum investment for one unit is £22,000 and the Arco Iris contract offers a "one-year return of 20 per cent, plus full refund of the purchase price". For investor peace of mind, all funds paid to Eco House Developments are kept in a UK escrow account and only disbursed to the developer on presentation of certified work.
Local housing investment
Individual units in a development intended for local residential use typically start at £40,000. Fernandes at SPC Overseas stresses that timing is everything when buying in this sector: "Brazilians can only get mortgages on finished, key-ready homes so getting in early at the off-plan stage and selling on to a local on completion is both easy and profitable because of the huge demand."
Fernandes adds that "single unit investments are consistently delivering 35 per cent gross uplift in value on average on a construction time of 18 months to two years".
Two residential projects, both in Natal and offering two- and three-bedroom apartments, available through by SPC Overseas are Real Mirador and Dr. Geraldo Furtado. Prices at the former start at £40K, while at the latter, which is in a sought after district, units start at £54K. At the other end of the scale, in João Pessoa Brazilian Property Direct sells in the chic area of Altiplano, which attracts wealthy Brazilians. "We're offering a triplex penthouse in what will be one of the tallest buildings in South America," says Curtis. "It has over 1,000 square metres of private area on three floors and is on sale for BR5.5-million (£2.075m).
Key considerations
We asked law firm Nabas Legal, which has a London office, about the legal considerations when buying in Brazil
Is foreign ownership, including for British people, regulated in Brazil at all?
No, there are no obstacles for foreigners to own property in Brazil. Foreign capital may be freely invested there and restrictions on
mining, telecommunications, oil, coastal, health services and river shipping have already been removed. There are still restrictions on
rural land, or properties with more than 25,000 acres, however there are legal structures to get round this restriction.
What is the safest and most effective way for British people to transfer and keep money in Brazil, given the banking
system is highly regulated?
The safest way to transfer the money is using a law firm's client account. Money has to go via the [Brazilian] financial system in order to guarantee the repatriation of funds in the future. The repatriation of the investment will be allowed within the amount stated in the Foreign Direct Investment mode of the Electronic System of Registration of the Central Bank of Brazil (this is an automatic registration made by the banks when receiving the investment).
In general, any excess over the registered amount will be treated as a capital gain, subject to a 15 per cent withholding tax (rate is
increased to 25 per cent in case of investors residing in tax havens) and prior approval of the Central Bank.
What things should a foreign investor look for when choosing a trustworthy agent or developer to invest with in Brazil?
First of all, the right connections are essential because property is a sensitive sector and depends on procedures that involve documents, notaries and licences. It is important to formalise correctly these procedures, and trustful relationships with reputed and correct people are essential in order to have the requirements accomplished on time and before official authorities.
Due diligence is mandatory and several documents and contracts have to be signed. Do not use a lawyer referred by the local agent or
developer, as it can be a conflict of interest.