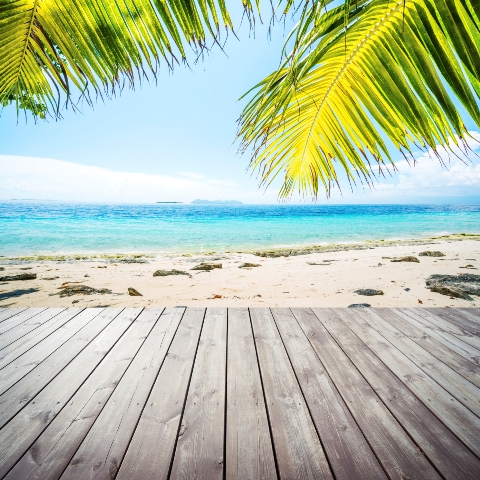 Brits' love affair with France is legendary and nowhere illustrates this more than Brittany – which, after all, is only just "abroad" and not dissimilar to parts of south-west Britain. We look at why the Morbihan area is held so dear to the hearts of expats

Morbihan?

A department of France that covers most of the southern coast of Brittany. "Morbihan" is a Breton word meaning "little sea" and is named after the Gulf of Morbihan, a large expanse of landlocked water with up to 40 inhabited isles. Morbihan also includes four inhabited islands off the coast and several beautiful seaside towns beloved by the British, including Carnac, Quiberon and Vannes. Morbihan covers nearly 7,000 square kilometres, a similar size to Cumbria.

The British Connection

Packed with harbours and just a day or so's sail from Cornwall, the centuries have seen inevitable tensions between two great naval powers, with famous engagements including the 1759 Battle of Quiberon Bay, one of Britain's greatest defeats over the French navy. Since then the British relationship with Morbihan has been largely rosy, with British tourists bewitched by its grand chateaux, rustic charm, medieval towns, weekly markets and classy fishing villages. Close proximity to several English Channel ports means it is about the closest stretch of warmish water to Britain, tempting tens of thousands of us to buy homes here.


Home from Home

Unlike our usual Home from Home destinations, Brits in Brittany tend to keep their Union Jacks to themselves. Not the Rosbif, however, an English pub at St Vincent sur Oust with pub grub, a dartboard and fish and chip Fridays. Morbihan is a particular favourite of that doyenne of British writers about France, Joanne (Chocolat) Harris.

King Arthur

How dare they? You may think of him as an English or Welsh king but many of the legends surrounding Merlin and Arthur's father, Uther Pendragon, originate in Brittany, and specifically
Morbihan's Forest of Brocéliande, where the Lady of the Lake is reputed to have seduced Merlin.


What to do: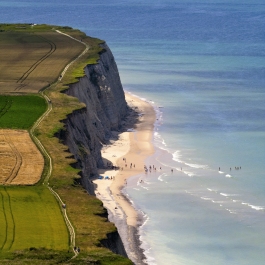 Beaches and coastline: The Gulf of Morbihan extends some 20 kilometres inland, entered from the Bay of Quiberon between two peninsulas. By tradition there were claimed to be 365 islands, the number depending on the tide, but only around 40 are inhabited, and you can reach them by boat from several ports around the Gulf. The best beaches for swimming, however, are on the Atlantic coast.

Ile aux Moines: The largest island within the Gulf of Morbihan with a population of around 600 and some beautiful typically Breton houses dating from the 17th Century.

Belle Ile: A 45-minute ferry ride into the Atlantic from Quiberon, this 17x9-kilometre island offers beaches, harbours and the Côte Sauvage ("wild coast") with Atlantic rollers crashing on to the rocky coast.

Port de Penerf: Always has something to see, with little boats coming in and out of the harbour – and it's a good place to buy fresh moules and oysters.

Damgan: Ideal for a long bracing walk along the promenade, particularly during the school holidays when the schoolchildren and parents are on roller boots, scooters and cycles. The windsurfing here is great too – to watch if you don't fancy joining in.

Visit the megaliths: The megaliths of Locmariaquer are Neolithic buildings, standing stones and monuments that date back to between 4,700 and 3,800BC

Eat out: As anywhere else, look for where the French go – anywhere busy is usually good. Brittany is famous for its crépes but the seafood is wonderful, so try the local oysters for that hit of the Atlantic.


Climate:

Being on the west coast, Brittany gets the rain, but Morbihan is slightly drier than the far west, and warmer than the northern Brittany coast in winter. Temperatures in northern France average around 5ºC warmer than in southern England. Summers are warm and breezy and the Gulf of Morbihan is hotter still, with its own micro-climate and shelter from the off-shore breezes.


Getting there: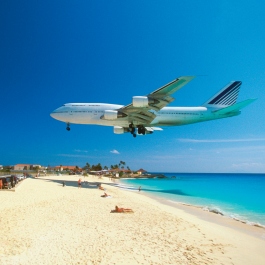 You can get a ferry to Roscoff, Cherbourg or St Malo from many of south-west England's Channel ports. The crossing at this wide end of the channel can be as long as eight hours. An hour or two's onward drive will get you to Morbihan. Ryanair flies to Nantes to the south and Dinard to the north of Morbihan, from Leeds, Stansted and East Midlands. EasyJet flies Gatwick to Nantes.



Where to buy:

Most British people opt for country cottages but there are also some livelyresorts and towns to choose from:

Rochefort-en-Terre: A gorgeous medieval town, one of France's most beautiful and recognised as a Petite Cité de Caractère.

Josselin: The fairy-tale castle draws the crowds to this pleasant town on the banks of the Oust River.

Carnac and Quiberon: Lively fishing villages, ports and resorts, where the harboursides are full of wonderful fish restaurants and, unlike their British counterparts, you won't see any antisocial behaviour.

Vannes: The capital of Morbihan and a definite highlight. It has 15th-Century half-timbered properties, leading down to a bustling harbour.

Port de Crouesty: Mainly a relatively modern development with holiday apartments, on a peninsula that separates the Gulf Of Morbihan from the Bay of Biscay.
Case study: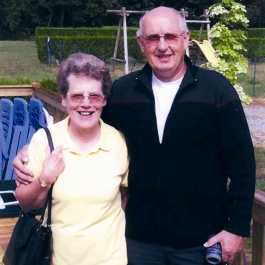 Norma and Ian Hetherington moved to the Morbihan area in 1992 and run a campsite near Rochefort en Terre
After several visits to northern France we decided on southern Brittany as being our favourite place. We were offered the camping site at Rochefort en Terre when the original plan to open a caravan park fell through. We put in a lot of hard work, spent a lot of money and opened for Easter 1994. We run the site by ourselves, though we have temporary staff when we need help. If and when we retire we shall live locally. It's a beautiful area and we can always find something new when we have our days off. We have a nice mix of French and English friends. People invite you into their homes and are keen to tell you what goes on in the area. People are friendly; I was once choosing a wine and a lady came to me, picked up a different bottle and very nicely told me, "This is better – you will enjoy it". In winter there's paperwork to do, phone calls to answer, and planning for future projects. We love walking, visiting friends, and we occasionally do things like babysitting orphaned lambs or making phone calls for friends who are nervous of speaking to the authorities!


Essentials: the property market

Being popular with both British and French buyers, prices are higher than the average in France, especially by the sea and within the Gulf. However prices drop sharply as you go inland, and as a general rule you can cut the price you'd pay for an equivalent property in rural southern England by half, at least. That means small cottages for €85K (£74K) to €125K (£109K) and good sized farmhouses with a little land from €250K (£217K) to €350K (£304K). Pay a little more and you can buy a historic property. Most country houses come with land or large gardens. It is still a buyers' market and you can usually negotiate at least 10 per cent off asking prices. (With thanks to www.ahouseinfrance.eu).