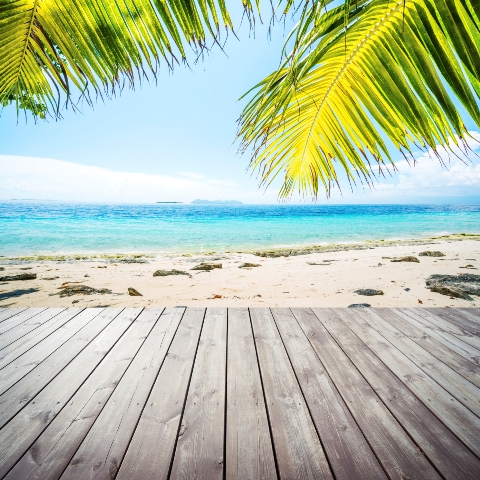 With one suitcase packed with clothes and the other filled up with a double duvet, bed linen, pillowcases, a first aid kit and a PlayStation 2, my partner and I were on our way to Cyprus to set our property up for holiday rentals.
Having taken delivery of the property back in August 2010 we were initially hoping to find long-term tenants. However, we didn't have many enquiries, so we decided to let the property out as a holiday home instead. After all, it is in the ideal place for vacations. It is close to Paphos airport, the sea, beaches and Paphos town, surrounded by beautiful countryside and golf courses. Plus, the resort has three swimming pools for guests to use, sunbathing terraces and a communal park with wonderful views. It's the ideal setting and base for a holiday in Cyprus, so all we needed to do was make sure our property was ready to go.
Furnishing and Equipping
It's one thing equipping your holiday home for personal use, but an entirely different matter when you're looking to rent the property to paying holidaymakers. We were working with a very tight budget and not much time in Cyprus, so we had to come up with all kinds of ways to keep costs down.
Even so, we wanted to make sure it appealed to all types of tourists, from families, to couples, to golfers. It's also vitally important when renting your property to make sure it has all the correct health and safety equipment.
We only had a week in Cyprus to arrange all the furnishings so we ordered a furniture package via Karen from Furniture Direct by Steptoes. Karen emailed me the different packages available and we chose the reasonably priced Milano Pack. This came with bedroom furniture (double bed, two single beds, mattresses, chest of drawers and bedside cabinets) and lounge and dining furniture (two sofa beds, coffee table, entertainment unit, lamp table, dining table and four dining chairs). As our stay in Cyprus was so short, we confirmed the furniture package prior to leaving the UK and made payment via currency transfer specialist HIFX. We also arranged for the property management company we had already chosen, CP Home Services, to take delivery of the furniture. This meant that when we arrived in Cyprus everything was set up and ready to go.
CP Home Services also fitted timers on our water heater, as previously there was just a single switch to turn it off and on. Our property has solar panels to heat the water in the summer months, but in winter the water heater may be needed; the timer prevents any unnecessary water heating. CP Home Services also fitted a fire safety package (which included fire extinguisher, fire blanket and smoke alarm) and stickers on the patio doors; there is so much to consider!
When we arrived at our property we unpacked the duvet, pillowcases and bed linen from our suitcase. Apart from the furniture and what we had brought with us, the property was unequipped and our mission for the next week was to make sure it had all the necessities for holidaymakers. So, day two of our trip meant driving to Nicosia to visit Ikea!
Ikea in Cyprus is very similar to the Ikeas in the UK and fortunately we were able to purchase many of the items here for our property inventory. A word of warning though; individually everything is very reasonably priced, but collectively it soon adds up. We filled two trolleys to the brim and if we hadn't been calculating as we went along we would have been in for a nasty shock at the check-out when our bill came to around €500 (£442). The list seemed endless and included curtains, curtain rails, blinds, towels, shower rail and curtains, soap dishes, bed linen, cushions, single duvets, glasses, plates, saucepans, cutlery and other kitchen essentials.
We spent the rest of the week completing the equipping of the property. Fortunately my parents were on hand. As holiday homeowners in Cyprus themselves they were able to advise us of the best places to go and whilst my mum was busy turning up our curtains, my dad was driving us to all the best shops in town.
During our week we were so pleased to get everything done. We now have a TV set up with DVD and PlayStation, outdoor table and chairs for the terrace area, bistro table and chairs for the balcony, an iron and ironing board, toaster and kettle. The kitchen equipment was provided by Pafilia Property Developers and includes an oven with hob, a washing machine and a fridge/freezer. We also paid extra for our property to have shaving points in the bathrooms and to have locks installed on the top cupboards of the wardrobes. We are now able to lock away any personal belongings in these cupboards for our own personal use if required.

Property management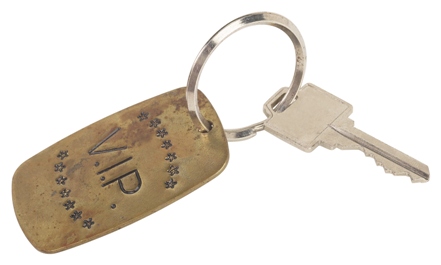 Property management is one of the most important factors for any holiday homeowner. After all, you want to know that your property is being cared for when you are thousands of miles away, and also that your changeovers are being properly managed. Within any popular tourist destination there will be many companies offering their services and it is important to do your research carefully.
On the Anarita Chorio development where our property is, we are fortunate to have on-site property management via Stewart and Ann Johnson who run Second Key Property Services. They are competitively priced and as they are living on the development it gives us peace of mind that our property will be well looked after. As part of the key-holding service they check our property weekly, including flushing the toilets, window venting and a general inspection. They will also be able to provide the cleaning and laundry services after guests have stayed. Pafilia Services maintains the development's communal areas to a high standard, with the swimming pools frequently cleaned and the plants kept healthy and attractive.
Booking contract and information pack
Although the booking contract is vital, as holiday homeowners we feel that getting the information pack right is just as important: we want our guests to enjoy our property to the maximum and feel for the week or two that they're here that it is their own, personal getaway in the sun. It all helps to increase repeat custom too, and that's really key to successful holiday lettings.
The pack is full of information that will make our guests' holiday as relaxing and stress-free as possible. It contains clear and concise directions to and from the airport, a map to the local area and the development, and information on the property. We also give advice on local facilities, amenities and attractions, just as if we were there to entertain the guests ourselves. For example, our property is just a five-minute walk from Jo's Diner, a popular restaurant that serves fresh food at affordable prices. There is a local supermarket in the village but we also have details of nearby hypermarkets - these kind of tips all help our guests to get the best out of their holiday.
We include advice on keeping our holiday home as environmentally friendly as possible. We have solar water heating and double glazing in the property, plus we keep reusable bags under the kitchen sink for guests to use for their food shopping. We also request that the air conditioning is kept to a minimum and only used when necessary.
Our booking contract is clear and concise and includes our booking terms, deposit amount, payment terms, cancellation policy, arrival and departure times and guest obligations. When putting together a booking contract for your property it is recommended to get a solicitor to check the document.
Other considerations

When renting your holiday home it is important to check that you are paying the correct taxes and are aware of any particular laws and regulations in the country of your holiday home, and the country that you are resident in. If you are uncertain of any aspects it is always best to seek professional advice. It is also important to make sure your property is fully insured. We have our building insurance through our bank, and contents and public liability insurance through Intasure, which tailors policies for holiday lettings. It is vital for holiday homeowners to have public liability insurance, as it will cover you against claims that guests might make against you if they injure themselves whilst staying in your property.
Other aspects that you may like to consider are security (for example, we have installed deadlocks on our windows) and foreign exchange specialists for transferring pounds to euros or vice versa - potentially saving you a lot of money.
Of course there are many other considerations to keep in mind when preparing your property for holiday rentals and this is by no means an exhaustive list, but hopefully it is a good starting point for you if you are looking to rent out your property for holiday lettings. Always check the rules, laws and regulations in the country of your property thoroughly and do your research carefully. Seek independent and legal advice where necessary.
Marketing your Property

We are delighted with the website we created via www.holidaysitebuilder.com They are not only user friendly but are also very reasonably priced considering what is included in the package. We went for the domain name www.cyprusholidaylet.com and the package includes a choice of template designs, up to 200 photos, advanced calendar, email address, search engine optimisation, website statistics and the option to add a 360-degree panorama and a video tour of your property. Our website looks professional and is a great marketing tool for us.

Where to advertise?

Many holiday homeowners rely on bookings from family, friends and referrals. To get the highest occupation rates you should also advertise your property to the general public both in the UK and abroad.
We have a premium advert with www.holidaylettings.co.uk, and by selecting a premium advert we also get our property showcased on TripAdvisor, thus maximising exposure. There are many other places to consider advertising your property, including HomeAway Holiday-Rentals, which offers a 12-month subscription package and includes an owner resources section offering holiday homeowners help and advice. There are normally a number of rental agencies available in popular holiday destinations who will usually take commission from each booking achieved. It is best to research the agencies and contact them to see what requirements they need to market your property.
Also consider that ever-growing phenomenon "social media". We have set up a Facebook page, Cyprus- Holiday-Let, and a Twitter account for our property. At the very least it reinforces your previous marketing messages and lets past guests, friends and family know what dates are available and of any special promotions that you are running.

Find out what happened next...
We caught up with Rowena in December 2011 to see how her first six months of rentals went, and to get her top tips on making her Cypriot rental home a success.