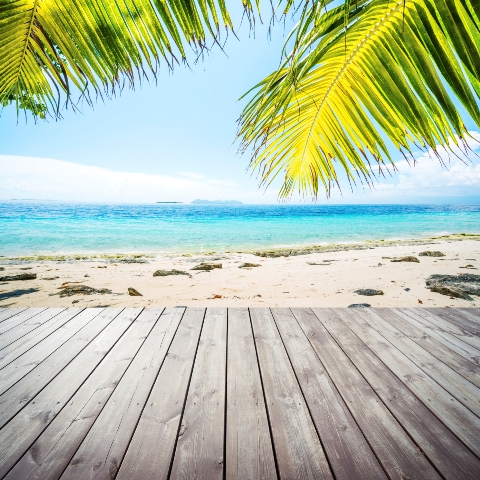 Top-notch restaurants, exciting nightlife, limitless shopping and bucketfuls of culture – it's easy to see why us Brits have developed a passion for the weekend city break. For the dedicated long- weekender, part of the fun of three full-on days experiencing everything a city can throw at you is being able to try out different places. And why not: New York and Vienna are especially fun at Christmas, Paris is pretty in spring, try Florence in autumn, while almost every city is a buzzing tourist hub in summer. As a city-loving property investor, it's this need for variety that in the past may have put you off owning a property in one destination. But if you're nodding in agreement, there could be a solution – invest in a private residence club, or fund.
So far this year two opportunities to become a part-owner of a fund that invests solely in fully serviced boutique apartments in a selection of the world's most exciting cities have been launched. Anyone who invests in one gets usage rights to all the properties belonging to that fund, as well as access to a five-star concierge service. It's fair to say, these funds marry two otherwise incompatible concepts – weekend breaks in different cities with property ownership.
The private residence club model isn't new. Both companies inviting investors to buy into their city funds, The Hideaways Club and Rocksure Property, already have funds that own a portfolio of luxury holiday villas spread around the globe.
Explained CEO of The Hideaways Club Nick Bettany: "Following on from the huge popularity of The Hideaways Club's first fund, the Classic Collection, a lifestyle investment concept which provides members with ownership of a portfolio of spectacular international luxury villas and chalets around the world, the addition of the City Collection is a natural extension of the company's current operation."
So far Hideaways' City Collection owns apartments in London, Paris, Barcelona, New York and Miami and has options to buy in Rome, Prague, Istanbul and Vienna. Up to £1.8 million has been budgeted for each apartment and the fund has a target of 120 apartments, all of which will receive a makeover by interior design firm yoo, whose team includes world renowned designers Philippe Starck and Jade Jagger.
Hideaways is offering two ownership options. Costing £120,000, "Premium" gets you a full equity share and comes with 23 nights' annual usage, not forgetting an annual contribution fee of £5,300. "Associate" is a half share option that comes with 12 nights' annual usage and costs £65,000, with an annual contribution fee of £2,760. Membership of the fund, which has an indefinite lifespan, is capped at 1,200 shares, translating to a member (one share) to property ratio of ten to one.
By comparison, options for buying into Rocksure Property's Capital Fund start at €57,500 (£50K) for a half unit, which brings an average of seven nights' annual usage, while a full unit costs €115,000 (£100K) and includes 14 nights annually. The Capital Fund bought its first property in January – a 178-square-metre two-bedroom apartment in Paris, 100 metres off the Champs-Elysées on the Rue de Ponthieu. Since then it has added apartments in Barcelona and Venice. In addition to its Capital fund, this year Rocksure Property has launched two further funds, each investing in five luxury villas around the world with one in partnership with concierge specialist Quintessentially.
Unlike The Hideaways Club, Rocksure Property allocates a lifespan to each of its funds, ranging from seven to ten years. When the life of a fund ends all properties owned by it are sold and any profits are distributed amongst the shareholders.
Villa Bossi Pucci
The assets of a private residence club needn't be limited to a portfolio of unrelated properties around the world. The concept can also be applied to a collection of properties all within one development and a good example of this is recently launched Villa Bossi Pucci, a boutique development in the rolling Tuscan countryside, 24 kilometres from Florence.
Peter Kempf of Peter Kempf International, which is handling sales at Villa Bossi Pucci, said: "This is not one of those schemes in which an owner's use of the property is limited to a fixed number of days each year; neither is it timeshare which may not have ownership in bricks and mortar. Members of a private residence club are joint owners of the actual building yet have access to all the residences in their category. Like the members of an equity golf country club wishing to book tee times, their use of the accommodation is limited only by the club's reservation policies."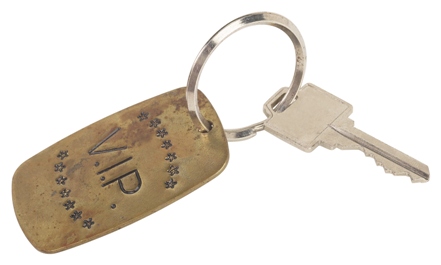 Property at Villa Bossi Pucci comprises apartments spread across six converted farm buildings set around a piazza. Purchasers become a member of the scheme by acquiring a one-tenth share in a particular residence. Current prices for shares are €50K (£43K) for a one-bedroom apartment, €86K (£75K) for a two-bed and €100K (£87K) for a three-bed.
Deeds of ownership are held by a Guernsey-based trust, which is governed by UK trust law. At the start of each year, members choose 21 nights of occupancy for the year ahead; on top of that they can book further stays according to availability. Annual running fees – decided by an elected board that includes owners – are €2,200 (£1,913) for part-owners of one-beds, €3,300 (£2,870) for owners of two-beds and €4,000 (£3,478) for four-beds. As an added bonus, Villa Bossi Pucci is a member of the Interval International exchange network, so members can use their holiday entitlement at other resorts around the world.
So if you're looking for a hassle-free way to enjoy luxury stays in different cities or more tranquil surroundings, could now be the time to consider a private residence club?