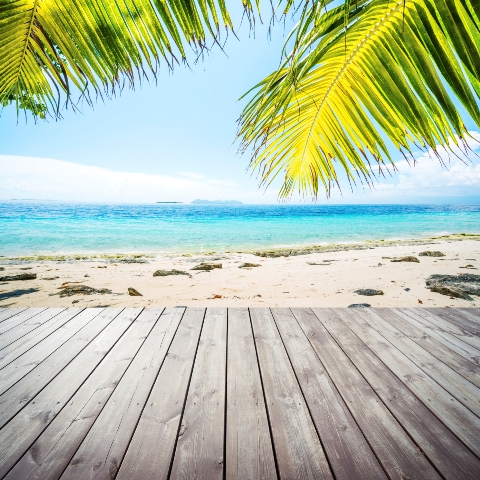 Celebrities and the super rich have helped put New Providence and adjoining Paradise Island on the map but there's more to the Bahamas than these two pockets of tropical bliss.

Take Grand Bahama, the closest main island of the Bahamas to Florida. It's not only a short flight from Fort Lauderdale but regular ferry services also run between the two, as well as from West Palm Beach.

Most residential development is concentrated in the south-east, around Freeport where you'll find the island's hippest spot, Port Lucaya. Just 30 minutes east from here, the new beachside resort of Hideaway Bahamas (www.hideawaybahamas.com) is taking shape.



Here large residential homes start from $475,000 (£293K) rising to $950,000 (£586K) for an oceanfront property, or you can choose a plot and have a home built. The masterplan also includes a small Key West style village, called Hideaway Club and a two-minute walk from the beach, offering studio apartments from $169,950 (£105K), ground-floor two-beds from $200,000 (£123K) and above penthouses from $249,950 (£154K).

Long and bean-shaped, Eleutherais another untapped gem famous for its pink sandy beaches. From the UK it's reachable via ferry, or flight transfer from Nassau or Fort Lauderdale.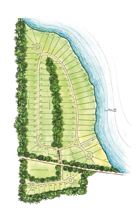 Two landmark developments on the island are the $300-million Cotton Bay Estates and Villas community (www.discovercottonbay.com), currently under construction, and the $85-million Cape Eleuthera Resort (www.capeeleuthera.com). Both are in the southern half of the island around Rock Sound.

If you want something more individual, Arvid Realty Services (ARS) is selling plots, typically a third to a quarter of an acre, at Rainbow Bay and Lakeview Estates, two sites in the centre of the island near the main town of Governor's Harbour.

Plots at Rainbow Bay, which has a beach, clubhouse, tennis court, boat launch and hotel-restaurant, are available from $100K (£62K) to $125K (£77K). Lakeview Estates is more affordable with lots from $25,000-$100,000 (£15K-£62K), recently reduced from $50K-$200K.

"Most clients don't build anything too large as they use their property for vacations," says Arvid Hvidsten who runs ARS (www.arvidrealtyservices.com) and is based in Fort Lauderdale. "Typically they opt for 1,000-1,200 square feet of living space with two or three bedrooms and two bathrooms. We can help buyers with finding an architect and builder."

ARS owns all the land that it sells outright, which means it can offer buyers customised finance arrangements, typically asking for a deposit and then negotiating monthly or quarterly payments.

Hvidsten is also selling what most of us would picture as the idyllic Bahamian bolt-hole – a traditional-style home, complete with ocean-facing veranda, walkway leading to the sea, all framed by palms. This was recently reduced to $399K (£246K) from $550K (£340K). The two-bedroom property is on a 1,600-sq.-metre plot in Palmetto Shores, close to the marina and restaurants. It comes furnished and well equipped, but arguably its pièce de résistance is the 90x135-foot saltwater pool constructed in the sea in front of the house, which is filled by the ocean.

Cayman Islands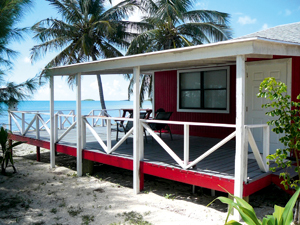 The largest and most populated of the three Caymans is Grand Cayman, which receives regular flights from Miami, 60 minutes away, as well as direct scheduled flights from the UK and Canada.

The two smaller Sister Islands are Cayman Brac and Little Cayman, both reachable via short flights from Grand Cayman although the former has just introduced a weekly service from Miami.

"The main reasons people choose to buy in the Caymans are it's safe, and there's no income, inheritance or capital gains tax and no tax on non-residency," says Darryl Pickthall at Crown Acquisitions Worldwide (www.crownworld.com), a company that owns six development sites spread across all three islands.

"It offers economic and political stability, and it's a British Territory with a warm climate all year round. Our typical buyers are investors, bankers, accountants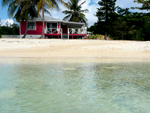 and people who want to retire. Recommended places
to buy are Seven Mile Beach, North Sound and Rum Point."

On Grand Cayman Crown Acquisitions Worldwide has plots at its Dubli Golf and Beach (formerly Royal Birkdale) resort at Rum Point Beach on the north side of the island. On Little Cayman it has three sites, with the remaining two on Cayman Brac.

The smallest project is the 16-plot Coral Estate on Little Cayman, the largest being Dolphin Estate on Cayman Brac, which has around 150 plots. Prices for plots start at £60,000 in the Sister Islands and £150,000 on Grand Cayman.

All plots sold by Crown Acquisitions Worldwide, which the company owns outright, are freehold and come with planning permission and architectural plans to build residential property. They are also SIPP approved,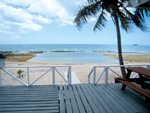 so could be incorporated into a pension plan.
Purchasing can be done as a pure land investment, taking advantage of a five-year interest free payment finance, or buyers can choose to buy with infrastructure in place. A third option is called House in a Box – a turn-key design and build solution, which allows buyers to choose one of three villa concepts that have been designed specifically to fit each plot.

Luxury Investment Properties (www.luxuryinvestmentproperties.com) is another company selling on Grand Cayman, on two condominium developments. The first is the WaterColours project on Seven Mile Beach and the second Grand Caymanian Ramada Resort on the shores of the North Sound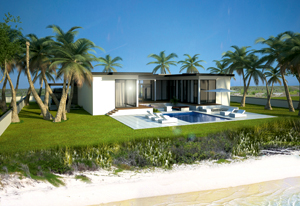 Lagoon.
At the latter, each unit will have two bedrooms with most having a lock-off feature, and are offered for whole and quarter share ownership with prices for the deeded two-bedroom unit starting at $175,000 (£108K) and rising to $769,000 (£475K).

As a final point, Pickthall at Crown Acquisitions outlines why buying in the Caymans is safer than many other destinations: "All dealings in land in the Cayman Islands are based on a registered land system not dissimilar to that operating in England and Wales. Each individual plot of land will be identified and numbered by the Cayman Islands Land Registry – land title is thus guaranteed by the Government."
Words: Richard Way