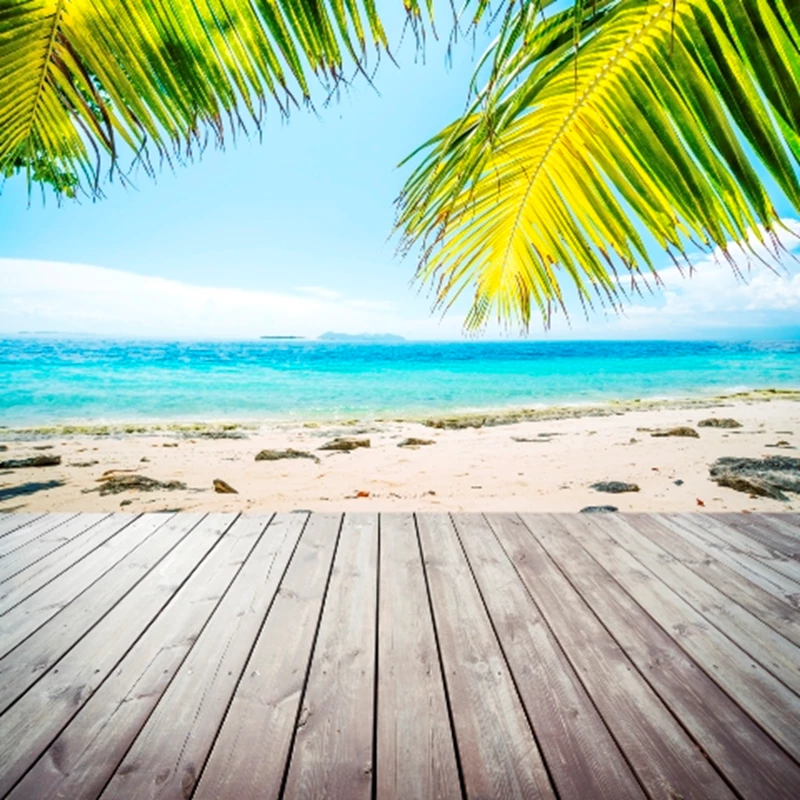 Most British people buying in Turkey stick to the coastal resorts, attracted by the affordable beach lifestyle and sunshine, but expats Mike and Ali Green have fallen in love with an entirely different – and relatively unknown - part of the country.
The couple live with their son, 12-year-old Alfie, in Cappadocia, an inland region known for its vast, enchanting moonscape, intriguing cave homes and hot air ballooning.

The Greens' home, which they bought five years ago, is in a village called Uçhisar. On a hilltop and close to the castle, it overlooks the town of Göreme. "We bought it from a French couple who had already restored the top floor, which is where we live now," says Ali. "Downstairs we have a pretty courtyard with five cave rooms and we've started to restore three of those caves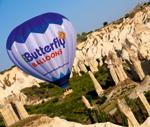 to make extra bedrooms.
About a year ago we moved in permanently – before that we'd only stayed there for a couple of months during the summer, when we were doing it up. We also rented it out as a holiday home. This has been our first winter staying there and even though it's cold, there's sunshine, blue skies and we've good old-fashioned wood burners to keep us warm."

Mike works in Göreme as chief pilot for local ballooning company Butterfly Balloons (www.butterflyballoons.com). He has years of experience, having flown all over world, including in the Jordanian desert and the North Pole. Ali is a writer but helps out at Butterfly Balloons when she can.
The couple met in 1995 while working on the Virgin Global Balloon Challenge – Mike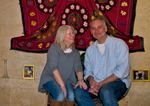 was production manager for Per Lindstrand and Ali worked for Richard Branson. They then ran their own hot air balloon company in Shropshire for a while, before coming to Cappadocia after Mike accepted a piloting job with a local balloon company. When they first moved to Cappadocia, with an 18-month-old Alfie, they rented, returning to the UK during the winter months when everything closed down.
Being a keen meteorologist, Mike explains that the climatic conditions in Cappadocia, even in winter, make it perfect to fly most days of the year and coupled with the incredible landscape make it one of the best places in the world to fly.

Cappadocia
Artists and photographers have been visiting Cappadocia, which forms the central part of the Anatolia province, for some time, drawn by the spectacular landscape.
The name Cappadocia dates back to Persian times meaning 'Land of Beautiful Horses' and today wild horses still roam on the plains. The strange moonscape is volcanic, which allowed past communities to carve and build homes in the soft rock formations. Huge underground cities, such as Derinkuyu, were built too – the largest only uncovered in 1965.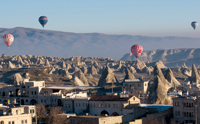 Göreme lies in the heart of Cappadocia – a secret gem set amid rock cones and pinnacles of volcanic tuff known as "fairy chimneys", framed by rose coloured cliffs and white wave rocks. Most days at sunrise – and weather permitting - thirty or more balloons float over the town's cobbled streets and cave houses.
In nearby Pigeon Valley, and all over the area, holes in cliff faces and fairy chimneys mark the former doorways of pigeon houses – once used for collecting pigeon droppings that were used as fertiliser. Today many of these have become hotel rooms or private houses.
A kilometre from the centre of the town is the Göreme Open Air Museum, a World Heritage Site that comprises a huge cluster of rock-cut Byzantine churches, chapels and monasteries full of colourful frescoes depicting religious scenes.
Of course, the best way to see Göreme and the surrounding area is from the air in a hot air balloon, floating silently over the strange rock formations and hovering in valleys with distant snow-capped volcanic cones rising from the plains.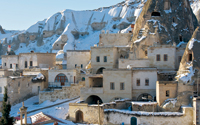 Uçhisar and Çavusin
Also in the area, the village of Uçhisar with its winding, cobbled streets, boutique hotels, panoramic cafes and street stalls has become a secret hideaway for the French – it's sometimes called Petit France.
Uçhisar's castle is actually the largest fairy chimney in Cappadocia and is equally as impressive up close as it is from afar. You can climb to the top via tunnels and steps cut into the rock for wonderful views of the surrounding landscape.
Uçhisar and its castle glisten with rose and golden hues depending on the light and at night twinkle like a fairytale castle. Perched high on top of a hill,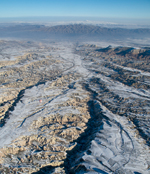 it's the village's centrepiece and can be seen from Göreme.
Also notable is Çavusin, a sleepy village midway between Göreme and Avanos. The old part is a steep labyrinth of cave houses cut into a rock face and abandoned in the 1950s for safety reasons – the villagers now live in houses nearby.
If you're searching for a home somewhere off the beaten track where local traditions thrive, both the scenery and the architecture are remarkable an the climate a little extreme, then Cappadocia could be for you. After all, where else can you buy a house with a fairy chimney?


Case Study

"I restored a cave house"
Travel writer Pat Yale, from Bristol, lives with her ever-growing family of cats in Göreme, travelling extensively around the country for her writing.
An expert on Turkey, Pat has penned numerous magazine and newspaper articles about the country, co-authored Lonely Planet guides and has written her own practical guide to living there.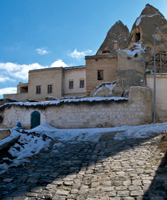 Pat stresses that the laws change frequently in Turkey and anyone intending to buy in Cappadocia should check the latest regulations governing foreigners buying there beforehand. Over the last few years it's been difficult for foreigners to buy property in national park areas, such as Göreme, but a new law that should make it easier is imminent.
Pat first visited Cappadocia in 1974 and returned many times before moving there. She found her cave house in Göreme in 1999. Although it needed a lot of restoration she had just to buy it and managed to get it for a good price at the time. It took her two years for to restore it, keeping many of the original features, including the bread ovens in the floor, the grape/wine presses in the walls, stone fireplaces and alcoves. But there's more work to be done – Pat recently purchased an adjoining property with a fairy chimney to stop it becoming a hotel.

Getting There
To reach Cappadocia from the UK, fly to Istanbul and pick up a one-hour internal transfer to either Kayseri or Neveshir, the former being served by Pegasus (www.flypgs.com) and a one-hour drive from Göreme and the latter being served by Turkish Airlines (www.turkishairlines.com) and 40 minutes from Göreme.
For sale in Cappadocia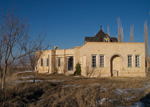 'Swan House' is a luxury three/four-bedroom villa on a 13,200-sq-m plot in the countryside at Mustafapasa. The property has three double en-suite bedrooms and possible fourth/study. It comes furnished and with a pool, central heating and a separate one-bed apartment.
Price: €300,000 (£256K)
Anna Robertson: (UK) 01225 834686; [email protected]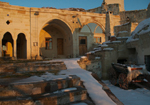 Restored 490-sq-m cave house in Çavusin. Includes one en-suite bedroom, a fitted kitchen, utility room, dining room, living area, a large roof terrace with views and separate stone building – perfect for restoring.
Price: €175,000 (£150K)
Mike Miners: (UK) 07540 200 646; [email protected]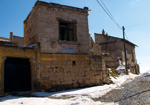 A restoration project - a cave house in Uçhisar with the possibility of 8-10 rooms when complete. The ruin covers 350 sq m and is near the castle. The estimated restoration costs are €20,000-€30,000 (£17K-£26K)
Price: €25,000 (£21K)
Kapadokyaemlak Estate Agency: 00 90 (0)384 219 21 25; www.Kapadokyaemlak.com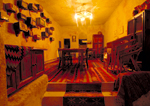 This cave property has been completely restored and comes fully furnished. It has six rooms in total, all carved out of volcanic tufa. Would make a cosy boutique hotel.
Price: from €260,000 (£222K)
Belit Real Estate: 00 90 384 341 8002; www.belitinternational.com

Words and images: Jeanna Nash