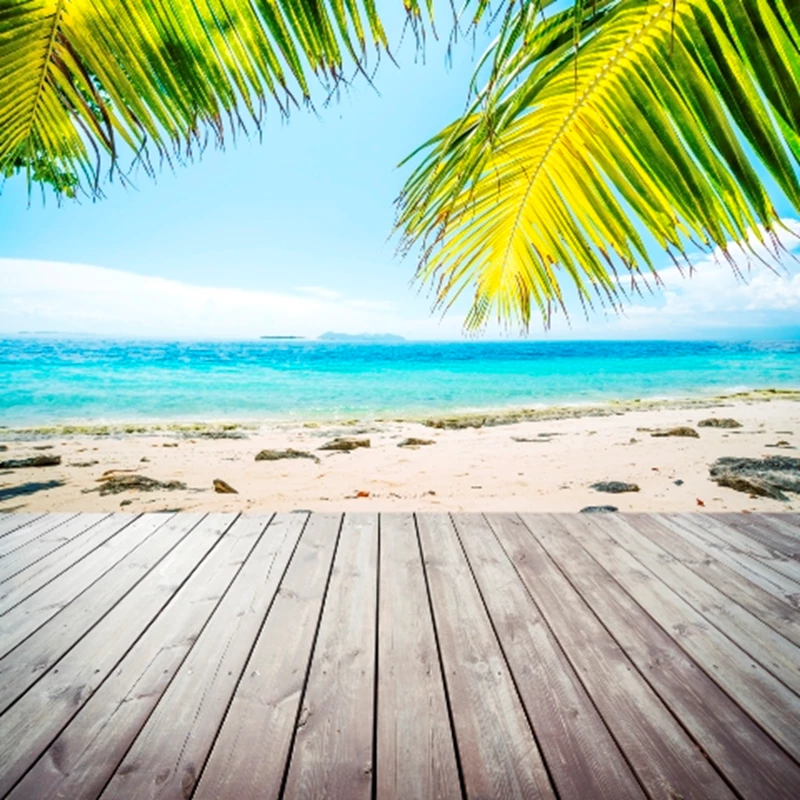 Our tour of places popular with expats takes us to Madeira, a lush Portuguese island that was once – briefly – under British rule and is known for its eponymous cake and wine, and fireworks.
Madeira?
A little corner of lush paradise, less than a four-hour flight from the UK and in the same time zone. The island is only 60 kilometres long and 20 wide, part of Portugal, with a tremendous infrastructure complementing its natural beauty. This includes amazing cacti, banana trees, palm trees, jacarandas and eucalyptus forests preserved by national park status. It's a volcanic island, climbing to 1,200 metres in the centre with deep valleys and looming cliffs. The coast is craggy, with very few beaches, but for the more energetic visitors the centre of the island is famous for its walking trails.
Brits in Madeira
Madeira is quiet, dignified and likes to think it's much classier than most holiday islands. You can tell that from the British people most associated with Madeira – George Bernard Shaw and Winston Churchill. Churchill spent the days between being Prime Minister painting and writing here, and Shaw learnt to dance at the famous Reid's Hotel. The British occupied Madeira with the agreement of Portugal during the Napoleonic wars, marking the start of a long and friendly association.
The English Lovers
In 1377 a young Englishman named Robert Machin eloped with his lover Anne to France, but their ship was blown off course and they landed in Madeira, at that time deserted, where she died. Machin escaped to Castille, where his tale was heard by Henry the Navigator, who later went and "discovered" Madeira, and named the town of Machico in their honour. That's one version anyway.
The expat lifestyle today
Don't expect the gated developments and chip shops of southern Spain. Brits in Madeira blend in well with their Portuguese neighbours. But there are little pockets of Blighty, such as at the Holy Trinity Anglican church in Funchal, that has tea and social afternoons every Wednesday, as well as coffee mornings, bingo evenings and art workshops. And church services, of course. There is also MADS – the Madeira Amateur Dramatic Society, whose recent successes include Les Misérables and The Sound of Music. There are several English language websites and publications including The Brit in Madeira.
A taste of home
Reid's Palace Hotel: Famous for its cocktail bar and its afternoon teas complete with cucumber sandwiches and Madeira cake, Reid's has been the island's most famous and high-class establishment since 1891.
Goodies: In central Funchal, Goodies sells a great selection of British products including Marmite and teabags, and even accepts Sterling.
The Red Lion: Traditional (to England) family-run pub serving a mix of British and local specialities. You'll be serenaded by live music at the weekends from Eduardo and Mary.
What to do in Madeira
New Year's Eve: Funchal celebrates the start, or end, of the year with a massive firework display, said to be one of the largest in the world. Crowds are boosted by passengers from cruiseliners that arrive for the party.
Flower Festival: For the two weeks after Easter, the streets of Funchal are carpeted in thousands and thousands of flowers in a celebration that includes plenty of folklore, dancing and drinking.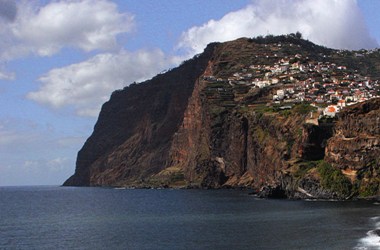 Walking: The central mountains of Madeira are famous for their "levadas", former irrigation channels now used as cycling and walking tracks.
Gardening: With plenty of rain and a warm climate with no frost, Madeira is gardeners' paradise. You can get up to four crops of potatoes a year and an astonishing variety of tropical plants and flowers.
Drinking poncha: The national drink is a sweet and refreshing concoction of "aguardente" (cane brandy), lemon, sugar and honey. When you've just bought your dream property, this is what you celebrate with.
Getting there
Thomson flies from Gatwick, Luton, Birmingham, East Midlands, Newcastle, Manchester and Glasgow, though not from every airport all year. TAP flies from Gatwick, and EasyJet flies from Gatwick, Stansted and Bristol. Jet2 flies from Leeds, Bradford and Manchester. The flight takes just under four hours.
Climate
Officially a temperate maritime climate, in practice that means that Madeira's year-round temperature is around 24ºC in summer and 18ºC in winter. It can be very wet in winter – hence the floods of February 2010.
Where to live
Greater Funchal: Properties around the capital are for those who prefer easily accessible shops, nightlife, and support networks such as the Holy Trinity Church. Popular areas are around the Lido, Praia Formosa, and the prestigious Palheiro development overlooking the city.
West: The south-western area from Ribera Brava, via Ponta do Sol to Calheta is a more rural option, with excellent weather and a new motorway to Funchal. Further west, a new Sir Nick Faldo-designed golf course is being built at Ponta do Pargo. Adjacent to this Morgan Forbes is selling fractional property from under £20,000 at a five-star hotel development, where buyers receive an income stream along with usage of the hotel.
North: Beautiful but rugged, the north of the island has a small population and tends to be cooler and wetter (though that's all relative – it's still lush). Although more rural, it's still only 30 minutes from Funchal.
East: Beyond the airport are resorts such as Santa Cruz, Machico and Gaula. This area is slightly cooler and windier than the south and west, but it has the benefit of being near the airport and Funchal

The property market

Robin Stickells of www.propertiesinmadeira.com says: "It's still a buyer's market, though we haven't seen the huge rises and falls of Spain. It really comes down to the motivation of the seller. There are renovation projects from €30K (£26K), right up to €5-million (£4.3-million) mansions, so something for everyone. Good quality one-bed apartments are from €90K (£77K), two-bed from €110K (£94K), three-bed villas from €250K (£214K), and four beds and a pool from €450K (£385K). Building your own villa is a good option, assuming you get a quality architect and for building costs, excluding land, you would pay on average €800 (£684) per square metre, or this much for 80 cents.