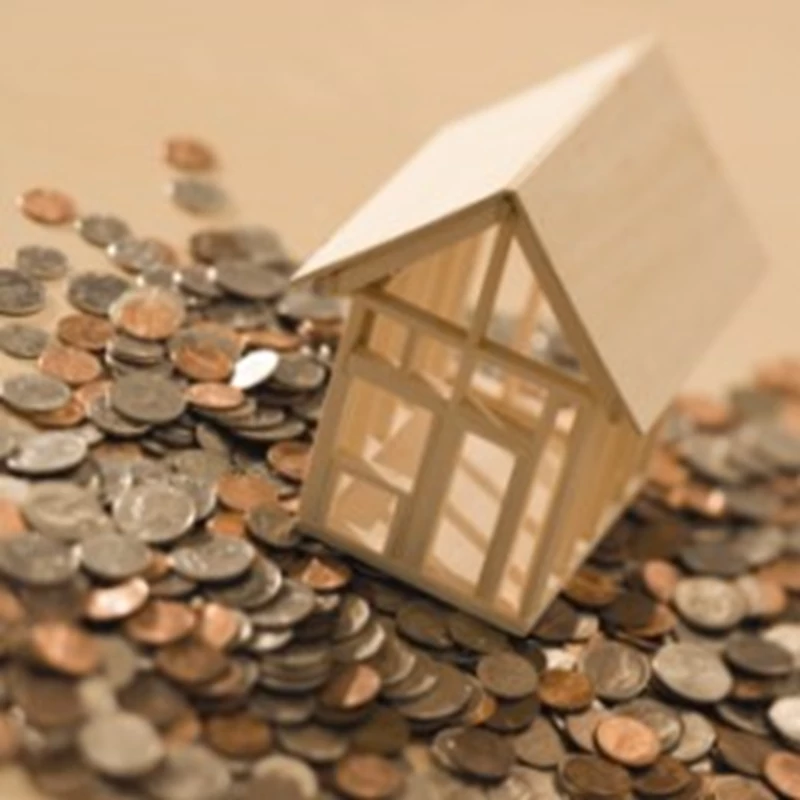 The 100 per cent mortgage is back in Spain – a fact that may make you wonder if the last two years have happened. Have the speculative investors returned? Are the banks back on track again? Is the downturn on the up?
No, far from it, of course. Estate agents dealing with the upper end of the property market in Spain say about half of their buyers are buying outright with cash. The rest need only small mortgages, which are easier to obtain. But for the average person seeking a fairly high loan to value (LTV) for a resale property, finding a decent deal is still the sticking point.
"You normally need a 30 per cent deposit now and you will have to pay your buying costs separately, which are about 11 per cent of the purchase price. In the past, these would have been added to the mortgage," comments Peter Birkett from Propertyrepossessionsspain.com.
But if you are in the market for a repossession, then Spanish banks will be all ears. "When you go to a bank asking for a mortgage now, they'll show you a wide range of properties on their books at the same time," says Robert Evans from Basico Homes.
"The best way to attract buyers are low prices and easy mortgages – particularly on the Spanish coast, where they are dependent on UK buyers," adds Evans. "It's still quite difficult to get a mortgage if you are buying a property from a private vendor. But if you want to buy a repossession, 100 per cent mortgages exist again."
Evans also thinks Spanish banks are more flexible than British banks. "They are less concerned about analysing the customer's viability. It's a property sold, after all, and that means reducing their stock of property," he says. They will also negotiate the terms of the mortgage if you take out a credit card or home insurance with them. But Spanish banks are more punishing than English ones if you miss a payment, as many cash-strapped British owners in Spain have discovered.
Beware of low bank valuations – possibly far less than the asking price or even the agreed sales price. Most banks will be playing safe and undervaluing properties. One exception in Spain, however, is the Almanzora Group's Harbour Lights development in Villarícos, Almería, where not only can buyers get 100 per cent mortgages on completed properties through the Bank of Andalucía, but the bank has valued the properties by up to 25 per cent more than the current sales prices, due to the developer's recent price reductions.
"Our developments were selected as the flagship for the launch of the bank's new 100 per cent mortgage offer and it has been the catalyst which has accelerated demand," says Simon Coaker at Almanzora.
It's not just in Spain that cash buyers are dominating the picture. About 55 per cent of all purchases of property in Florida, according to Patricia Tan from Prudential Palms Realty, are with cash and the higher the price, the higher the percentage of cash deals.
Property-hunters in Florida will find no 100 per cent mortgage deals – and far fewer products available compared with two years ago.
"Significantly fewer lenders – and no large institutions – are offering financing to foreign nationals as there is no secondary market after closing the loans to sell them to other investors," says Matthew J Arcari, a broker for SRQ Mortgages. "Foreign buyers in the US are typically being offered adjustable rate mortgages (ARMs) rather than fixed rate and deposit requirements are usually 30 per cent," he adds.
Low bank valuations can also be an issue here. Patricia Tan advises buyers to add a contingency clause in their contract in case the bank values the property lower than the agreed sales price. "Then the buyer can pull out of the deal and get their deposit back," she stresses.
Unlike the US and Spain, there are more mortgage deals available to foreign buyers of property in Turkey than a year ago, says Julian Walker from Turkish property agency Spot Blue, including more equity release products.
As is the case in most of Europe at present, the typical loan to value a bank will offer a buyer is around 70 per cent – based on whichever is lower out of the valuation or the purchase price. Similar caution is exercised in France, where banks were far more sensible with their lending than Spain or the UK during the boom years, avoiding the worst of the sub-prime catastrophe. Mortgage rates have changed little in the past year, but borrowers should tread carefully with mortgage "deals" that have attractive introductory rates, says Darren Hunt-Côte from Crédit Agricole Britline.
"Technically you can change mortgage provider every few years, as in the UK, but the costs of doing so in France – about 2.5 per cent of the mortgage value – are much higher than in Britain and most French people do not switch lenders because of this," says Hunt-Côte. "That's why it is essential to choose the right mortgage from the outset and compare rates by looking at the overall cost over the full mortgage term.
Given Greece has become synonymous with triggering the possible downfall of the Euro, it is perhaps surprising to learn that Greek banks are not typically profligate in their mortgage lending.
"They didn't follow the UK and US into the sub-prime lending market and consequently avoided the financial meltdown," says Mike Saunders, MD of Snobby Homes in Crete, which sees 85 per cent of Greece's overseas property buyers. Greek mortgages are traditionally simple repayment loans and available only from the big banks (Piraeus, Alpha, Emboriki and Eurobank are the most accessible to foreigners; small local banks will deal only with Greek nationals). Approvals are made in Athens, not at a local level, and applicants much submit their last three years of P60s, a credit report and a UK utility bill. "The attractive thing about Greek mortgages is there are no exorbitant fees for early redemption. You can also take an 18-month holiday before you start your payments, providing an attractive bridging loan facility," adds Saunders.
Finding the best deals in any country, say local agents, is about pounding the high street, comparing what banks are offering and talking to them about your individual circumstances. In some cases, British buyers may find it more reassuring to go with a familiar name, with English-speaking staff, such as Barclays in Spain (although Barclays recently announced it is closing many branches in Spain). "Or you could get an account with them in Gibraltar, where they have a foot in both camps," suggests Peter Birkett.
But one thing that is the same everywhere is the need for a big deposit. So unless you are in the market for a Spanish repossession property, start saving now.