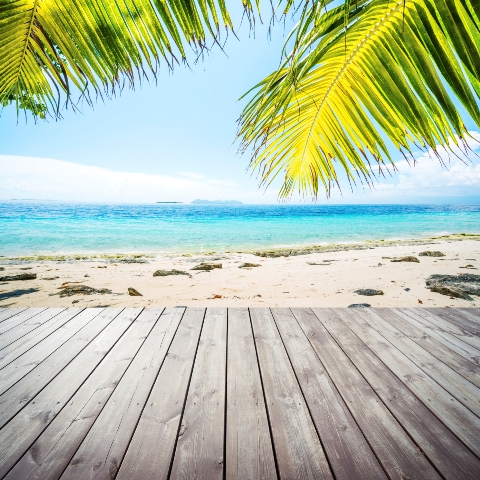 I've just got home from the A Place in the Sun Live exhibition in London. What a weekend! The main thing that struck me was that there are still plenty of people out there wanting to buy a property abroad despite the negative press that surrounds the very notion. I know the past few years have been turbulent and a bit of a roller coaster and a lot of people have had their fingers and wallets very badly burnt but the irony for me is that in all the years of presenting A Place in the Sun, now is actually an excellent (probably the best time) to look at buying. Wandering around the exhibition today I can honestly say that I have never seen so many bargains in one place.
When I first started A Place in the Sun ten years ago, property in some countries was almost double that of some of the houses I saw for sale today. Floridian homes were but a distant dream for most people and yesterday I saw a company selling a five-bedroom, four-bathroom house with a swimming pool near Disney World in Orlando for £225,000 –something that would have been unheard of a few years ago. The global recession has hit some countries much harder than others and as a buyer you really are in an incredibly strong position as long as you are cautious and don't get carried away.
In some countries there has been a reversal of the old supply and demand dilemma. Take Spain for example; back in the early noughties the demand for holiday homes was far outstripping the supply. Us Brits couldn't get enough of the Costas. The developers couldn't build property fast enough. Slowly but surely the reverse happened, people stopped buying but the developers kept developing and now there is a glut of unsold property in Spain.
The Spanish Government is desperate to entice us all back to buy again and if you are canny and shrewd there is a whole world of possibilities out there. If you're thinking of a development in Spain or, in fact, anywhere in the world, there are a few simple rules you should follow.
Do your research; make sure the developer has a good track record and ask to see other developments they've completed.
Fly out and have a look at the site and make sure that it's actually being developed – check there are actually people working on the site. Ask yourself if the communal areas look like they're being worked.
Find out how many units have been sold.
Most importantly, however, is to make sure there is a banker's guarantee in place. If the developer goes bankrupt but has a banker's guarantee, it is legally obliged to give you back every penny you've invested.
If you are thinking of a renting out your holiday home, Florida (particularly the Orlando region) is worth checking out. As I said at the beginning of this article, I've never seen such bargains. The beauty of Orlando too is that there are tons of theme parks and activities that appeal to families, making the rental potential much stronger. Having said all that I think the most important thing for all of you to remember first and foremost is to buy somewhere that you want to spend time in. View whatever purchase you decide to make as a place to call home and somewhere you want to be, not just somewhere you think will give you a good return.
I also learnt that there are still some people out there who ignore all the advice and end up buying a property on Ebay they've never seen or somewhere they've never actually been to! Something I would not advise you try at home. It's been a manic and exhausting weekend but I have come away from the exhibition with renewed hope.
People are a lot more cautious, choosy and well informed and I think that's a good thing. The days of the fast buck and trebling your money overnight are gone for now but there is an enormous amount of exciting opportunities out there just waiting for you to discover.